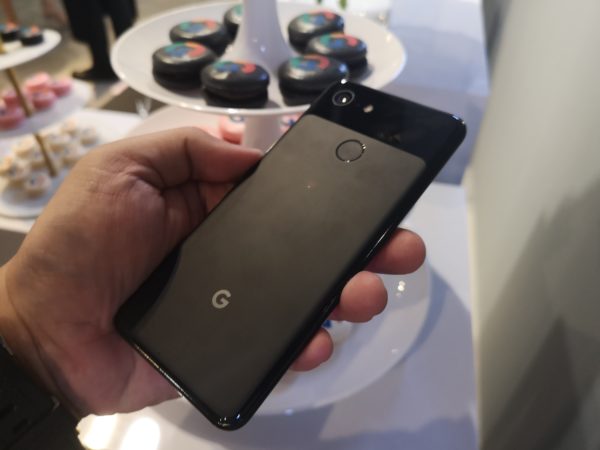 Folks who like the zippy, uncluttered look and feel of the latest Android operating system will be happy that the Pixel 3 and Pixel 3 XL, the newly launched Google phones, will be out in Singapore on November 1.
That early access to all things Android, including the latest Pie operating system, remains the strongest appeal for the new Pixels. In other departments, the competition today in the market is cut-throat.
For starters, you'd have to get past the slightly dated looks, which was also the case with the Pixel 2 XL last year. For some reason, Google has retained the drab two-tone design, though the new flagship phones now feature an all-glass construction.
On the larger Pixel 3 XL, you also get a notch that's larger than many other rivals today. If you are not fan of the notch, first seen in the Apple iPhone, then this is a deal breaker.
The strange thing is that the phone still has a substantial chin. Why have that when the goal of the notch is to have as thin a bezel and as large a screen as possible?
Thick bezels also make the smaller Pixel 3 look like a design from a year or two ago. Okay, this doesn't spot a notch but you can't help noticing the thick edges around the screen, when even mid-priced models are making things slimmer and more attractive.
Fortunately, there is some practical value in Google's design. During a media event yesterday in Singapore, I was pleasantly surprised that the soft-touch coating at the back offered a subtle, understated elegance to the phones while providing a good grip.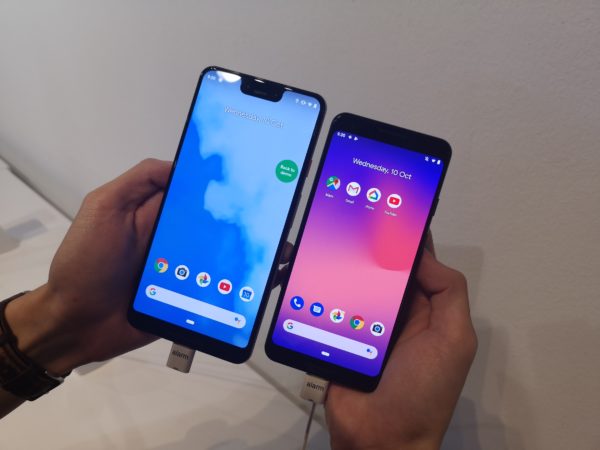 What about the actual hardware that you use? On paper, the Pixel 3 and Pixel 3 XL are not breaking new ground, either. They are competent, sure, with a single-lens camera and a regular fingerprint sensor.
However, they will be compared with triple-lens camera systems and in-display fingerprint scanners on rival phones today that are pushing the envelop.
To be fair, these are not deal breakers. Much of the hardware on the new Google flagships is up to date. The question is whether that's enough to win over users.
On the Pixel 3 XL, you get a generous 6.3-inch OLED screen at a sharp QHD+ resolution. For the smaller Pixel 3, there's a handier 5.5-inch FHD+ OLED display.
Both displays support high dynamic range (HDR), which offers great contrast, so they should look good whether you're watching YouTube videos or surfing the Web.
Under the cover, the engine for both phones is a flagship-level Qualcomm Snapdragon 845. However, you only get 4GB of memory and either 64GB or 128GB of storage.
Now, some might question if we will use all that much memory for our apps today, but you can't ignore the competition, either. They are putting out 6GB and even 8GB of memory in flagship phones, coupled with 256GB and even 512GB of storage.
Don't forget you can't expand the storage space on the Pixel phones, so you'd have to make do with what's onboard. Google does offer cloud storage for your photos at full resolution, so that's what you should be prepared to use.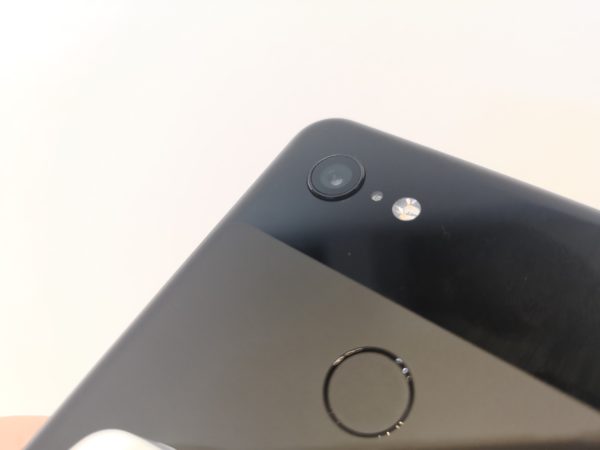 Clearly, the latest Android "Pie" software has to do the job for Google, in order for the new Pixels to attract users.
Gone are the soft keys, which are replaced by a single dash-like button and a small arrow. To access the apps or the settings icon, I just swipe my thumb upwards to get to them.
Swipe the dash button sideways and you can see your recently used apps. Long-press the button and the Google Assistant will be called up. Tapping it brings you back to the home screen.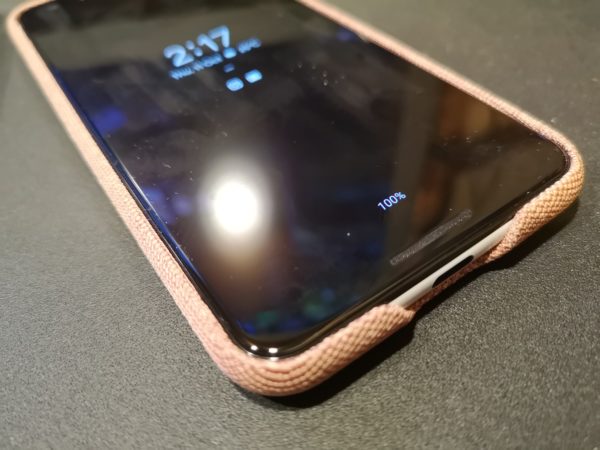 The new gestures do need a bit of time to get used to but I've gotten the hang of things pretty quickly. Oh, before I forget, those who love HTC's squeeze gesture, the Pixel 3 retains that feature for a quick query on Google Assistant.
Perhaps nowhere does software win the argument for Google more than in the imaging department. Here, computational photography enables the Pixel 3 XL and Pixel 3 to take great photos with a single lens.
The 12.2-megapixel, f1.8 camera is able to produce very beautiful photos thanks to its HDR+ mode. I have to admit the post-processing that Google uses to produce its photos is impressive. What's more, you can save the photos in RAW format, for further post-editing in Lightroom or Photoshop.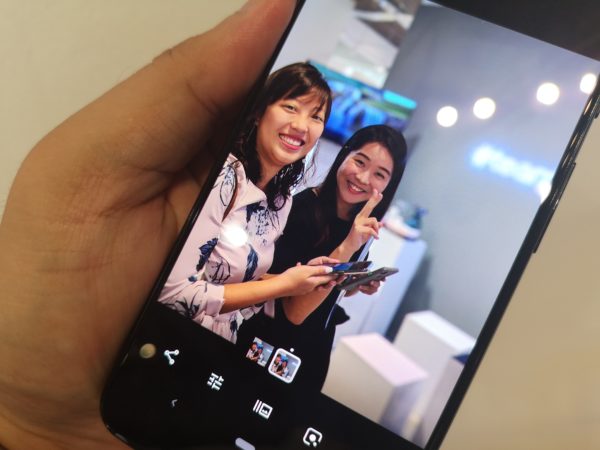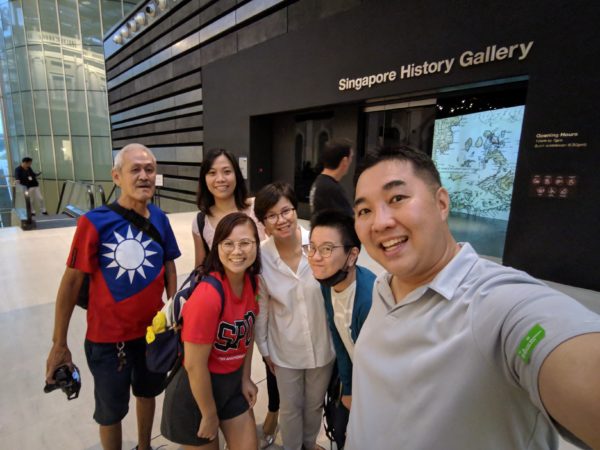 Credit should also be given to Google for allowing an unedited version of the selfies I take. I'm thankful that's an option, when so many phones now apply "beauty mode" features to enhance one's looks with front-facing cameras – sometimes with disastrous results.
What I also like about the Pixel phones' new front camera is a wide-angle mode. For wefies, the camera captures a wider view of the background, so you can do away with a selfie stick.
Another feature that I find helpful is Google Lens. If I want to find an item on the Internet, I can just point at the item and search it online. I can also quickly send an e-mail or access a webpage just by pointing the camera at a hashtag, e-mail address or web link. So, no need to scan a QR code, like we do now.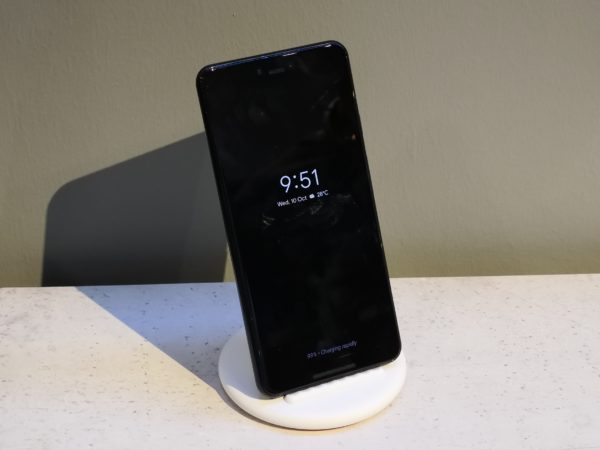 Even from my early impressions, it's clear that the Pixel 3 and Pixel 3 XL are no slam dunks when it comes to appealing to users who are spoilt for choice for flagship phones today.
The hardware, in particular, looks to be lagging its rivals, at least on paper. Not just in the look and feel but also a practical area like power.
Unless Google manages to conserve battery power much better than rivals, the measly 2,195mAh capacity on the Pixel 3 and 3,430mAh on the Pixel 3 XL make me worry how well they will last through a day of heavy usage.
In comparison, the Samsung Galaxy Note 9 and Huawei P20 Pro both come with a 4,000mAh power pack. When you have a large QHD+ screen on the Pixel 3 XL, you have to bring a beefy battery along as well. We will have more on how it performs when we get to use the new Google phones more in the coming days.
For now, what might hold back some potential buyers is Google's asking price. In Singapore, the Pixel 3 starts from S$1,249 and the Pixel 3 XL costs from S$1,399. That's for the very modest 64GB versions.
Want a 128GB model? That bumps up the prices to S$1,399 for the Pixel 3 and S$1,549 for the Pixel 3 XL. No, not cheap at all. The Galaxy Note 9, not exactly cheap either, actually costs less at S$1,398 for a version with more memory (6GB) and similar storage (128GB).
Well, Google is promising three years of security patches and operating system upgrades from the time of the phones' release. Will software and updates be enough to tip things in favour of the new Pixels, though?