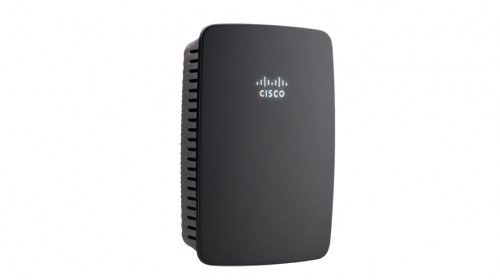 If you subscribe to StarHub's fibre broadband service and are stuck with the Huawei HG256s gateway that seems to be plagued by poor wireless coverage, a range extender might help.
Cisco's Linksys RE1000 is a S$109 range extender that takes an existing wireless signal and repeats it throughout the home. It also serves as a wireless bridge to connect a wired printer, Internet enabled TV or game console to the wireless network through its integrated Ethernet port.
The RE1000 is a handsome gadget like its siblings in Linksys' E series portfolio of network equipment. You can plug it straight into the power socket with the three-pin plug adaptor. Or, use the bundled power cable if you intend to use a power strip with limited space to accomodate the device.
Setting up the RE1000 is as easy. The bundled software, available for Mac and Windows computers, will take you through the set-up process. The software will attempt to detect the RE1000 and prompt you to enter your wireless network credentials. Once that's done, you are ready to go.
Note that the Mac version of the software may not be able to detect the RE1000 in some cases. After a couple of tries, I gave up and used the Windows version of the application on a PC to set up the device.
So how does the RE1000 fare in real-world tests?
My main workroom is roughly two rooms away from the Huawei HG256s router, and I usually get speeds of up to 26Mbps from my connection based on Speedtest.net tests. With the RE1000 plugged into a wall socket in my workroom, the bandwidth speed increased to about 30Mbps.
The results are better in another bedroom furthest away from the router, where the bandwidth speed increased from 12 to just under 25Mbps.
Bottomline: The RE1000 is a nifty gadget that will boost your Wi-Fi signal in network blind spots. Where you place the RE1000 matters, too. Placing it too far away from your router may not achieve the best results, as the device will be working with a weaker source signal.