Brought to you by SPTel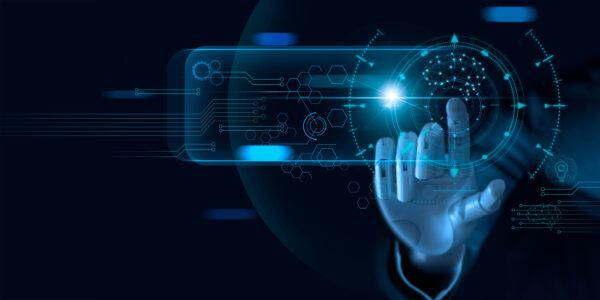 When it comes to digital transformation, one of the first things to get right is a good foundation with a resilient and intelligent network, on which all the data will flow.
Unfortunately, for many businesses looking to accelerate change, one big obstacle is that most telco operators have yet to digitalise and upgrade their operations.
We assume that long lead times are a norm when we deal with our network provider. But is this still feasible in the digital age where your end customers are demanding faster responses?
How long does it take your telco to add a connection to a branch that has just opened? Or increase the bandwidth for a one-off event that you are organising at short notice?
If your requests take several days to process and are subjected to inefficient processes that introduce human error, your transformation plans are in jeopardy.
Things don't have to be that way. With a digital services provider that understands transformation and has implemented change itself, businesses will be on a sound footing for the future.
When SPTel started implementing an intelligent, software-defined network (SDN) in 2019, it had a key goal in mind – greater agility for businesses to meet new challenges that traditional telcos are not ready for.
In other words, giving customers the option of network services such as bandwidth and cyber security, on demand and charged on a utility basis.
No more waiting weeks for upgrades to your network or having to sign up for long contract terms on a higher bandwidth plan just to cater additional headroom should you have a surge in network traffic.
These are the new features of a business class digital network that will help a business adapting to the uncertainty of a post-Covid-19 world.
Connect up to SDN
SPTel can offer scalability and flexibility because of its SDN. With network functions virtualisation, it can offer enterprises resources – bandwidth, cybersecurity and Internet of Things (IoT) deployment – when they need it. This helps improve performance and reduce total cost of ownership.
The reason SPTel can do this is due to the inherent improvements in an SDN environment. With a network built for agility, SPTel has more control and visibility over the infrastructure, so new functions can be pushed to the customer, virtually.
By layering Artificial Intelligence (AI) on the SDN, the network can heal by detecting issues on its own and implementing solutions without human intervention. This results in a high level of availability, unlike the manual troubleshooting all too common on older networks when things go wrong.
On occasions where the AI cannot solve an issue, engineers are on hand to do so. As the system can triangulate the problem source faster, network engineers can quickly remedy the issue and provide customers with faster fault resolution.
Do it yourself, conveniently
This increased flexibility and control over the network is extended to SPTel's customers through the front-end customer portal.
With manual processes such as resource checking and site visit scheduling all digitalised and automated, customers can receive instant quotations, updates and track order progress all with just a few clicks of a button.
Service changes and upgrade requests which would have previously taken days to deliver would only take a few hours via the customer portal.
These include the provisioning of cybersecurity features such as virtual firewall, virtual web application protection and virtual secure email protection and connectivity services such as bandwidth on demand.
With the SDN controller as a central point of control to distribute security across the network, detection of distributed denial of service (DDoS) attacks is built in.
By proactively alerting businesses to threats on their network, businesses will have more time to react and can leverage on demand cyber security capabilities to mitigate on the fly.
This reduces the risk of having operations getting taken down unknowingly and speeds up rectification.
SPTel's SDN also enables businesses to deploy IoT faster. Its IoT-as-a-service offering and multi-access edge cloud platform on the SDN enables customers to be connected quickly. IoT device management, application deployment and computing power can all be managed centrally via a dashboard.
Read more about IoT-a-a-S in our previous article here.
A new way of working
By ensuring all functions work as a coherent whole, customers will enjoy the convenience of a business class digital network that provides unprecedented transparency and control.
Intelligent, programmable, dynamic, agile and resilient, it is ready for the new business challenges of the post-pandemic era, when businesses need to be more proactive.
Never has infrastructure been more important. Whether you are a traditional business seeking to digitalise at full speed or a digital-native one seeking a better way to connect, a business-class network is a vital piece of the puzzle.
Find out how SPTel can help your business accelerate its digital transformation at sptel.com or to see a live demo of the solution in action, request an innovation hub tour here.