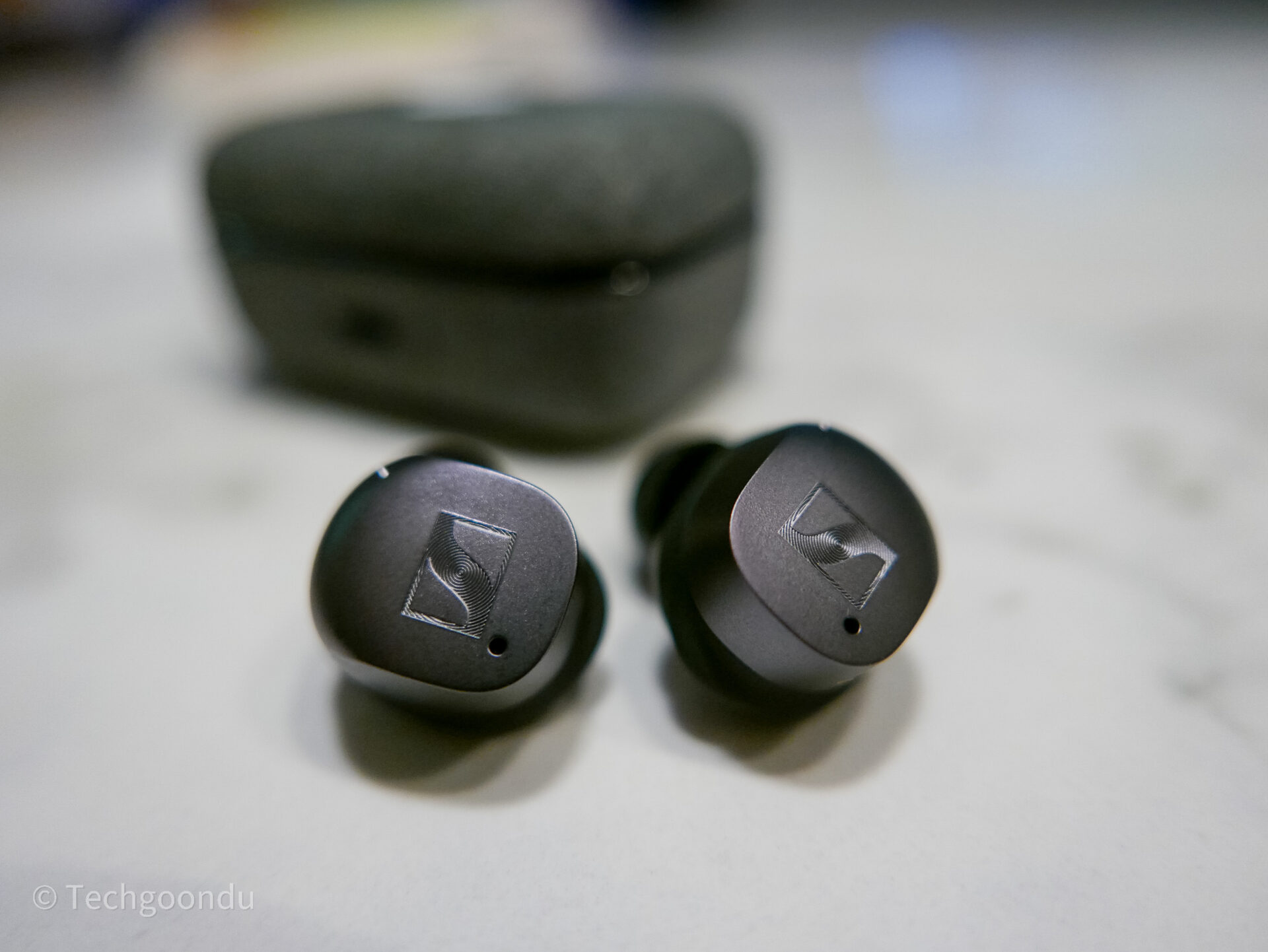 When I got my hands on the Sennheiser Momentum True Wireless 3 earphones, there was a certain sense of deja vu.
We've had a couple of years of excellent true wireless earphones, from cheaper models from Sennheiser's own CX range to Sony's excellent WF-1000XM4. That's not to mention the Momentum True Wireless 2 from 2020, which was my top pick for true wireless earphones.
How does Sennheiser top that this year? Well, there are quite a few things you'd find in the new earphones, though the most important – audio quality – is still its biggest selling point.
Let's start with the design. Despite having a similar squarish shape with the CX range, the new Momentum True Wireless 3 earphones seem more solidly built with the metallic-looking finish.
The previous Momentum model was more rounded, which some might prefer, but for me, the latest design appears more modern and distinct from rivals such as Sony.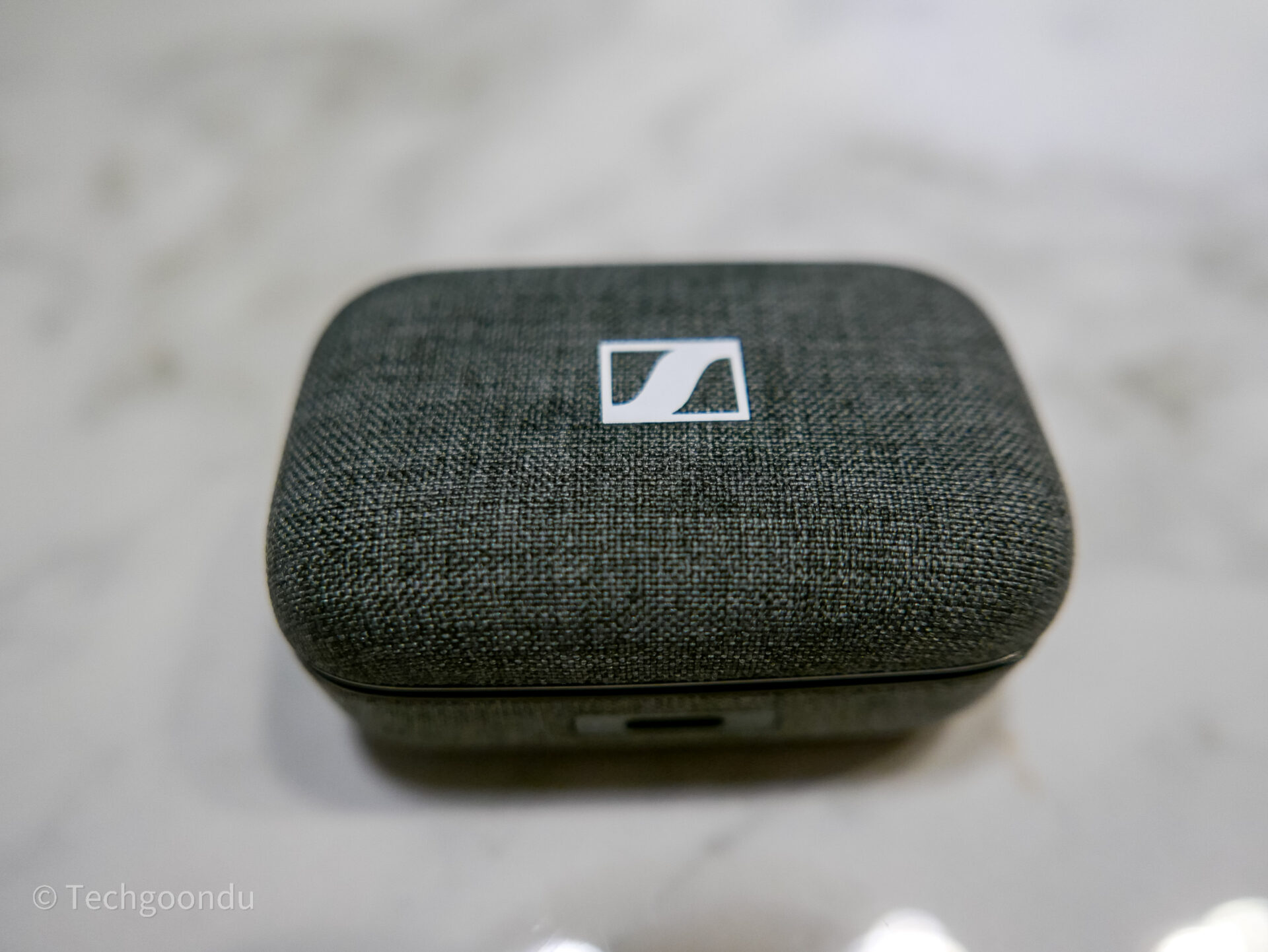 Since this is the costlier Momentum range, you also get a fabric-wrapped charging case instead of the run-of-the-mill plain plastic finish. No surprises here with the elegant, functional finish.
When it comes to comfort, the 5.8g earbuds wear easily in your ears without weighing them down. Even in tropical Singapore, they don't feel "warm" after you've had them on for hours.
Speaking of that, the earbuds are rated for IPX4, which means they are splash resistant. So, good enough for the occasional rain during a jog but not for dropping into the pool.
One important new feature in the Momentum True Wireless 3 is support of new music streaming codecs. Besides aptX, which is used by many Qualcomm-based phones, you also get aptX Adaptive, a more advanced version that promises to deliver great sound quality without affecting latency or suffering from drop-offs.
Is there a difference? It's true Sennheiser has to keep up with rivals who offer similar high-res codecs, but ultimately, I find that the design and tuning of the hardware are more important.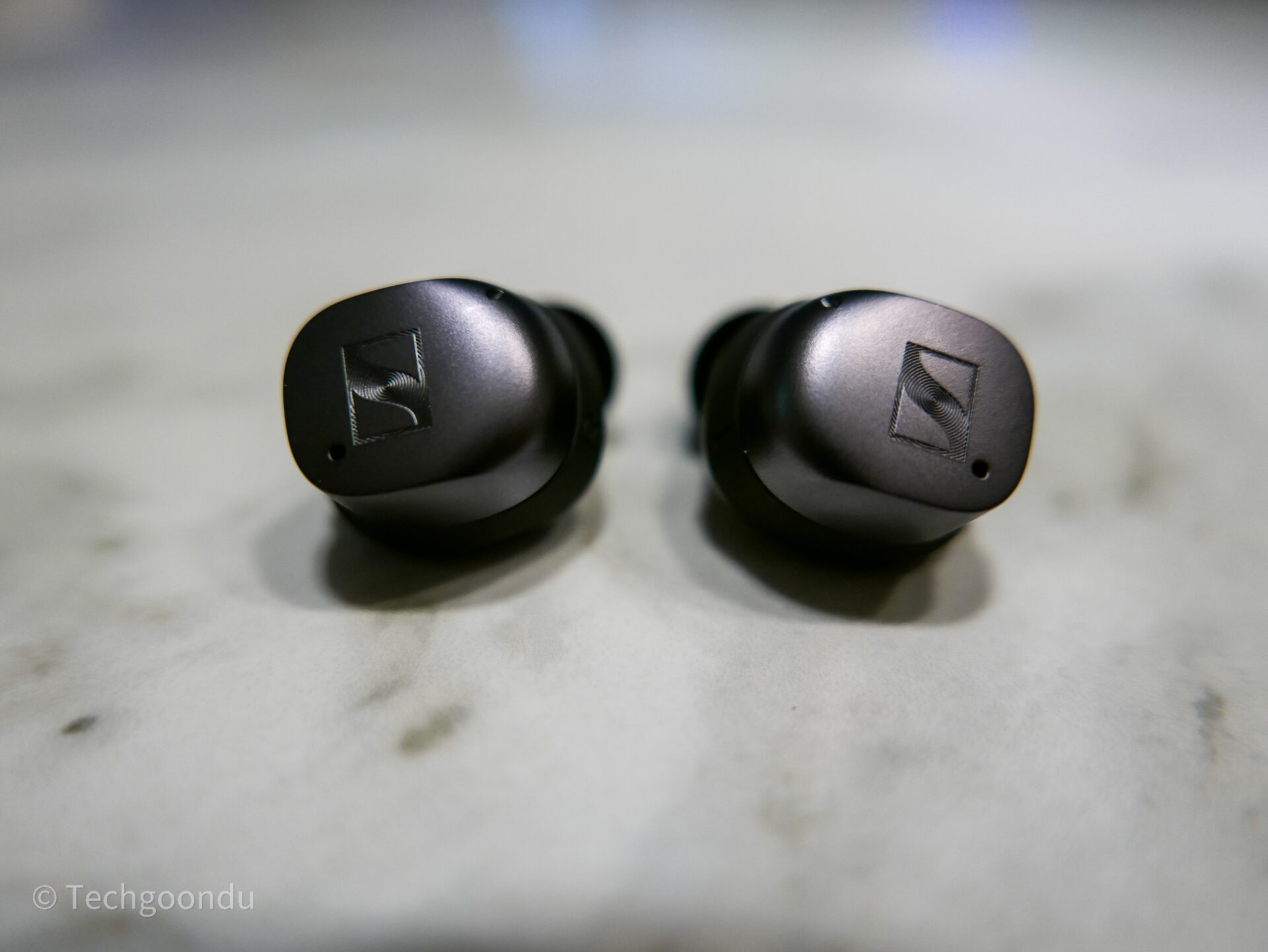 For me, the star feature of these Sennheiser earbuds remains their musicality, which you get on many of the German audio equipment maker's consumer earphones and headphones.
Here, the Momentum True Wireless 3 makes use of the company's familiar 7mm TrueResponse transducer as a basic building block, though it is probably tuned differently from its other variants.
To be sure, these new premium earbuds sound great right out of the box, without exhaustive tuning and tweaking to get the sound right.
Most telling for me is the clarity and transparency. None of the tracks I played, from Pet Shop Boys pop tracks to Miles Davies jazz tracks to Chris Nolan movie soundtracks, felt strained or limited.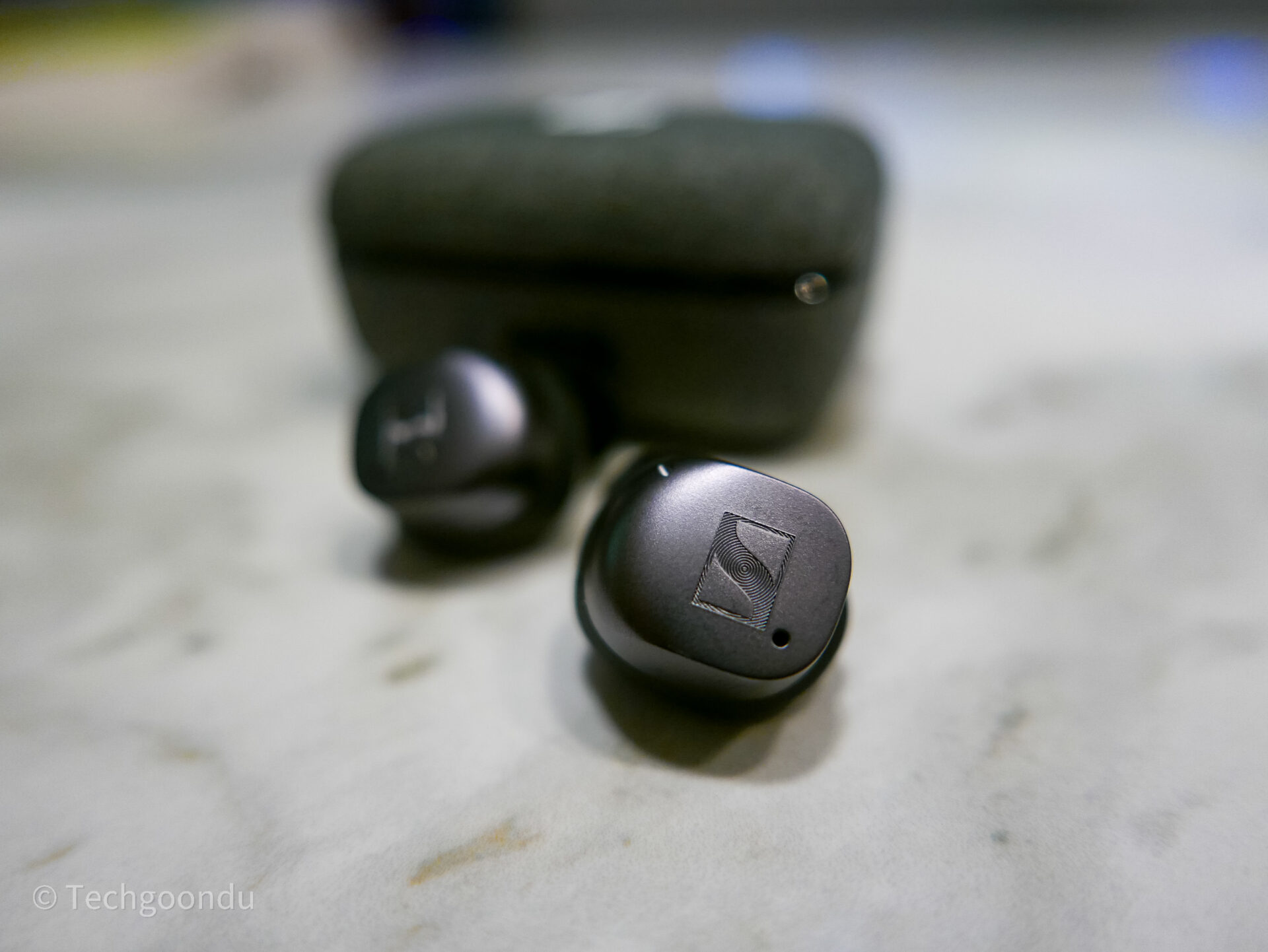 There is an openness that is so easy to like, whether you're spending hours working with music for company or listening intently to each track's nuances after a long day.
These Sennheisers are also great for their balance. The bass is well controlled while exhibiting excellent reach for the Tenet movie soundtrack, for example. This is where lesser earphones will struggle, but not the Momentum True Wireless 3.
Clearly, there is a lot of dynamic range here as well. There is a good amount of attack when required, say, in some sequences where the buildup is near instantaneous. The Sennheisers are never found lagging.
The high notes are bright and extended for a track like Cassandra Wilson's Harvest Moon, for example. Without betraying too much brittleness, the treble is pretty on point at different parts of the track.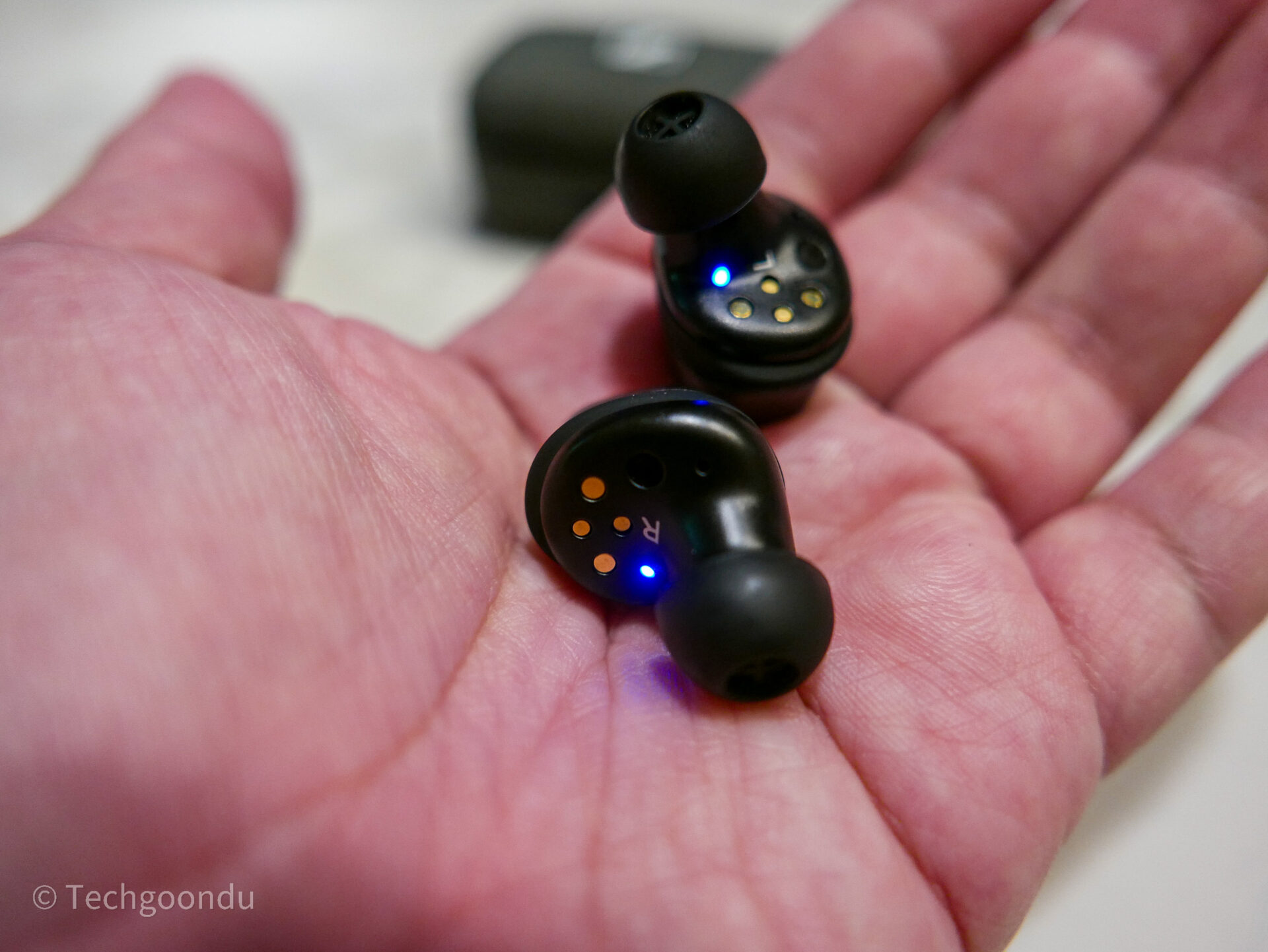 What's great about these Sennheisers, and indeed the better Sennheiser earphones and headphones in general, is their adaptability across different musical material.
Whether you're playing hip hop or classical, the Momentum True Wireless 3 does well to extract a good amount of detail and present a realistic musical image in your head without trying too hard that it ends up edgy.
Cowboy Junkies' Dreaming My Dream, for example, sounds live with the strumming of the guitars, soft percussion in the background and distinct, clearly focused vocals.
The earphones are also pretty dynamic and fleet footed when needed. Playing Tame Impala's Let it Happen, I found myself tapping and nodding away to the beat.
What about noise cancelling? The Momentum True Wireless 3 appear solid in this aspect. I don't have other earphones to compare directly but the Sennheisers are good enough to keep me from hearing chitchat in the same room and much of the noise on a train.
On the Sennheiser Smart Control app, you can also set the adaptive noise cancellation to "anti-wind" if you're, say, at the beach or somewhere windy and enjoying a lazy afternoon with your music.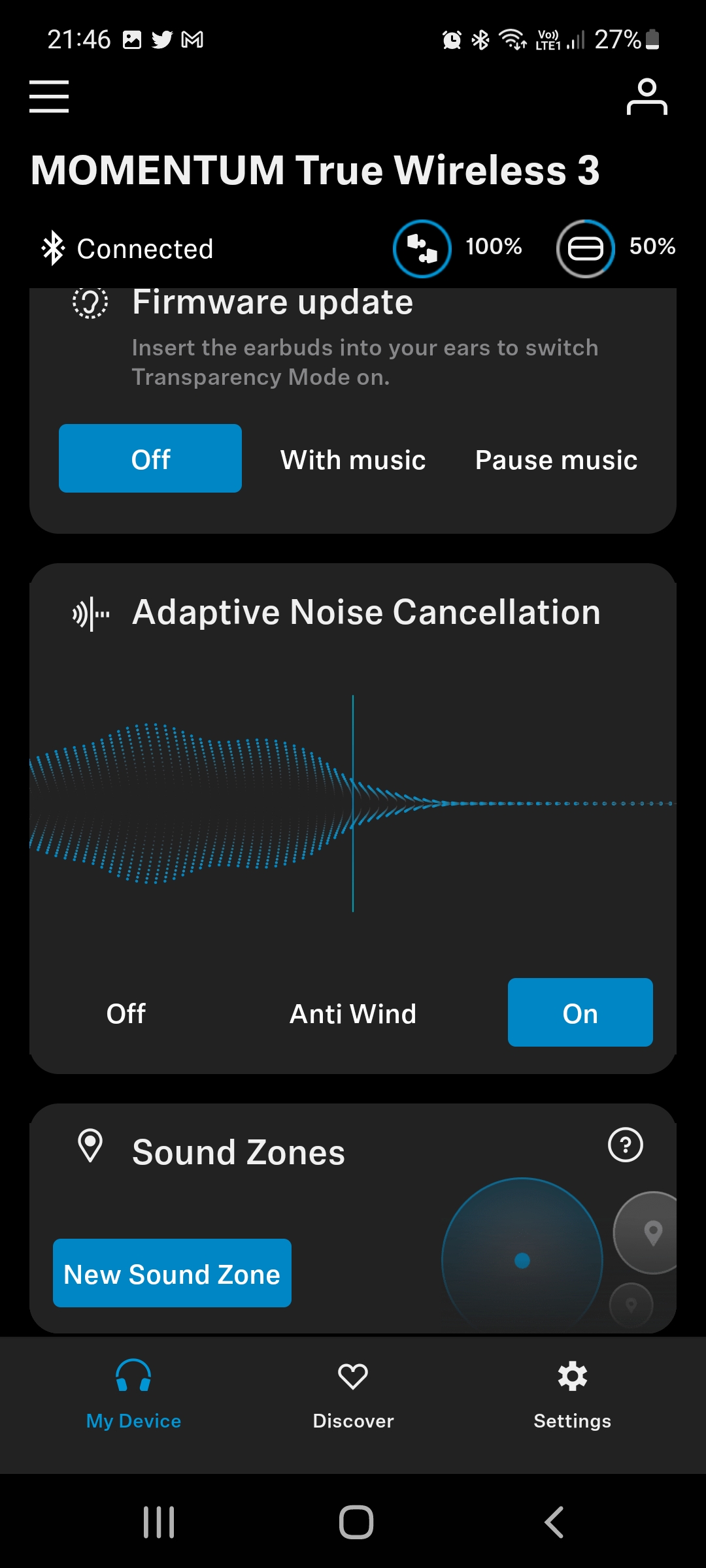 What's new in the app is Sound Zones. With this, you can set up to 20 sound zones for home, office, or even the gym and your preset sound settings will automatically apply.
It's one of the many features on the excellent app that has improved over the years. Most importantly, the equaliser is easy to use if you ever need to adjust the sound.
The only other app I can think of that is as comprehensive is Sony's. While I adjusted the sound signature on many Sony earphones – I don't like the heavier bass – I always stuck to the default for the many Sennheisers I've tested.
I also took a number of calls with the Momentum True Wireless 3 and they are excellent for anything you throw at it over a Bluetooth link, from Zoom to WhatsApp calls.
What of battery life? The earphones promise seven hours of listening and takes 1.5 hours to get juiced up fully. If you need to recharge, 10 minutes in the charging case will get you enough battery power for an hour's playback.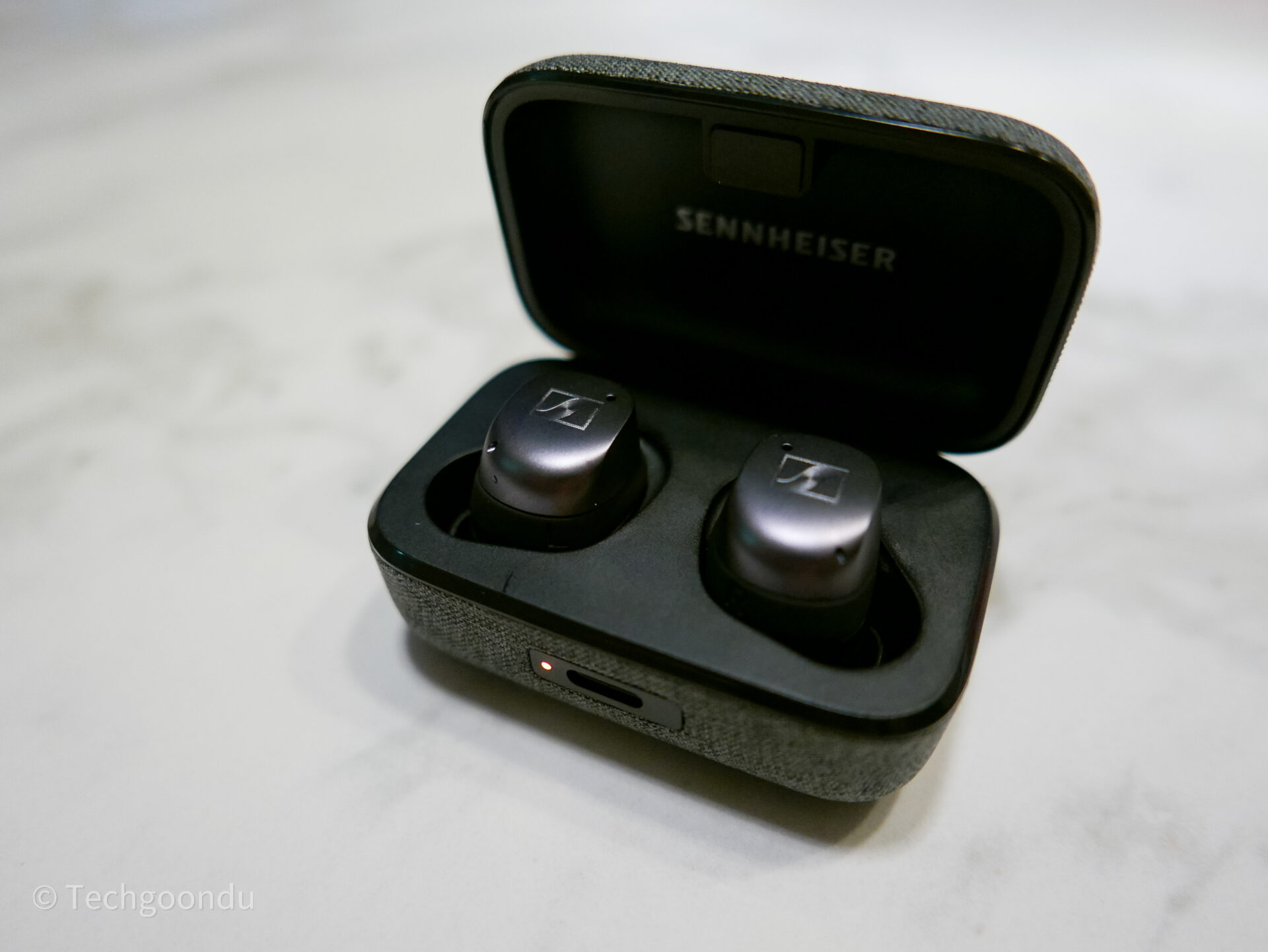 I really like these new Sennheiser Momentum True Wireless 3 earphones, just as I loved the last version. They perform as I'd expect the best wireless earphones to, so no surprises there.
The good news is that they are retailing at S$399, which is less than the previous version. The price is also a reflection of the competition in the true wireless earphones segment, where these new Sennheiser earphones are among the most expensive.
After all, you can get a lot of quality out of an under-S$200 alternative like Sennheiser's own CX series or Sony's WF-C500, which offer more bang for buck.
This means the Momentum True Wireless 3, or indeed any premium earbuds, will likely appeal to folks who don't mind spending more for that extra bit of sound quality that the pricier options offer.
If I were to use a pair of earphones for both my work calls and music listening every day, I'd be happy spend the extra dollars. That's if budget allows, of course.