Brought to you by Sennheiser
When the first pairs of true wireless earphones started appearing a few years ago, the biggest thing that attracted buyers was the convenience they offered.
Freed from wires, they could enjoy music on a crowded train without worrying about getting tangled up. On a workout, the same convenience enabled them to run or lift weights freely.
Today, true wireless earphones are a dime and a dozen. The big question is what separates one pair from another, especially given the wide range of prices.
One thing that is increasingly important, at least to folks willing to fork out a little bit more for their earphones, is audio quality.
The reason is clear – over the years, sound quality has become so good that some of these true wireless earphones offer listening pleasure that can be compared to their wired counterparts.
So, if you're shopping for a pair of true wireless earphones today, how do you listen out for quality? And what are the things you should be aware of? As a starting point, find out about the driver and its tuning.
The driver, in a nutshell, is the part of the earbud that moves and sends the sound waves to your ears, which interpret them as various sounds and let you enjoy tracks from Ariana Grande to ZZ Top.
Clearly, this tiny speaker that sits inside your ear is a critical component that shapes a pair of earphones' sound signature and quality as well.
Sennheiser's CX Plus True Wireless, for example, uses a similar driver as the German audio company's more illustrious wireless earphones, the MOMENTUM True Wireless 2 and even its flagship audiophile IE 900 wired earphones.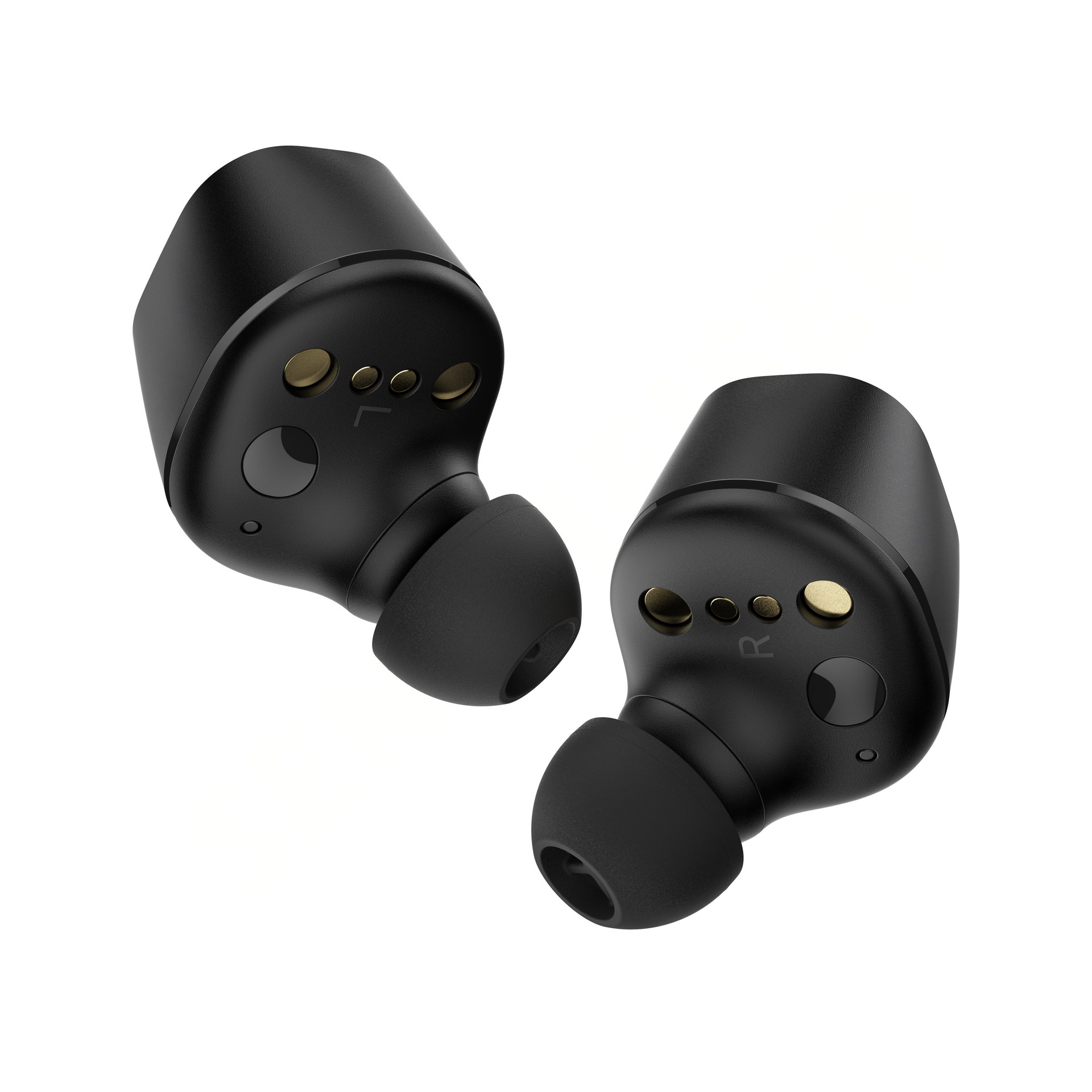 This TrueResponse transducer is a 7mm dynamic driver that is able to cover a wide frequency range so you get to hear the high notes as clearly as the low ones in a musical track.
It also has ultra-low distortion so a lot of the unwanted noise that colour and detract from the music is eliminated. What remains is a clarity and focus that many other earphones can't reproduce.
What's also interesting here is that Sennheiser has adopted a single driver to handle the various segments of an audio source instead of cramming multiple drivers into a earbud, as other manufacturers have done.
This means there is less of a chance of problems with delivering a coherent audio image when the sound is delivered by the multiple drivers. True phase linearity, is what Sennheiser calls it.
It's interesting that this TrueResponse transducer is found in various forms across the Sennheiser in-ear range of earphones. Its appearance in the more budget-friendly CX Plus range points to the focus on audio quality even outside the expensive models.
What impacts sound quality as well is the wireless transmission of the audio signals. What the CX Plus True Wireless earphones offer, for example, is support for Qualcomm's aptX adaptive codec, which allows for low-latency, robust and high-res wireless audio.
This means a system latency of just 50ms to 80ms, much lower than the 150ms to 200ms on the classic aptX codec and other such as LDAC and AAC. In other words, little lag in the music sent to your ears wirelessly.
Plus, the codec allows the earphones to play back audio at a high variable bitrate of 279kbps to 420kbps, ensuring audio quality while being efficient with power use.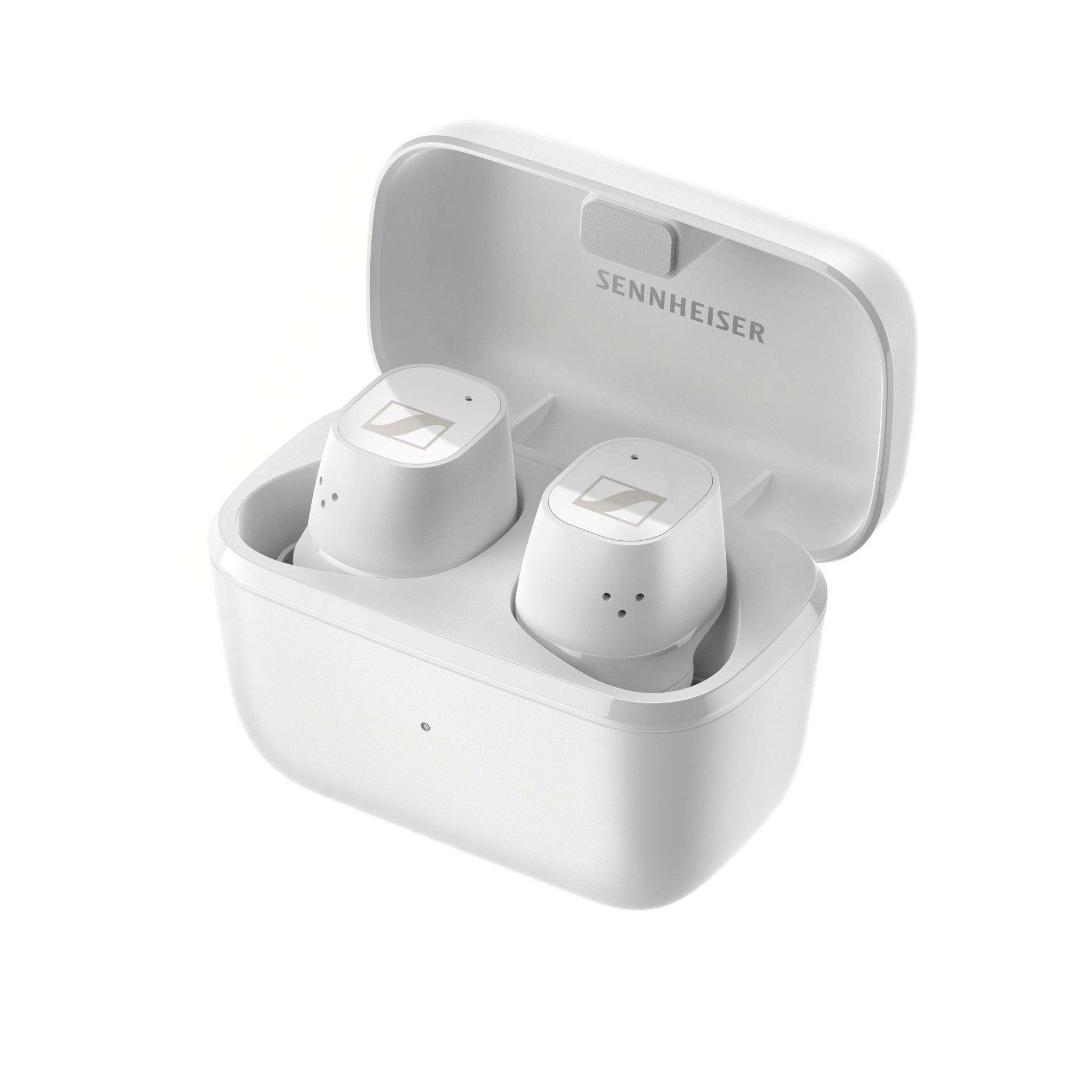 Of course, looking at the specs sheet will only get you so far. The real test is in listening to the earphones yourself. When you're trying out a pair of earphones, what things should you look out for?
The first thing that should be clear is whether the sound is open and "airy". This means it is not stuck in your head or worse, in your ears, but is instead projected somewhere in the 3D space in front of you.
Another thing to listen for is transparency. Is the sound coming through clearly and without a veil of sorts making it a little muffled or "cloudy" to your senses? Can you hear the details of, say, the various instruments in a track?
Don't forget bass response as well. Unless you're a basshead, look for a pair of earphones that is fast and tight here. This means they can hit the low notes without being "stuck" there and sounding like a pile of mud.
For sure, sound quality may not be the sole factor for many potential buyers. Other features such as water resistance and active noise cancelling are also key deal clinchers for some users.
That said, the advancements made in the current generation of true wireless earphones mean that the audio quality they deliver today has improved by leaps and bounds.
They are not not just good for background music to accompany your work or study but also excellent for some serious listening when you have the time for it.
Check out Sennheiser's CX Plus True Wireless here.