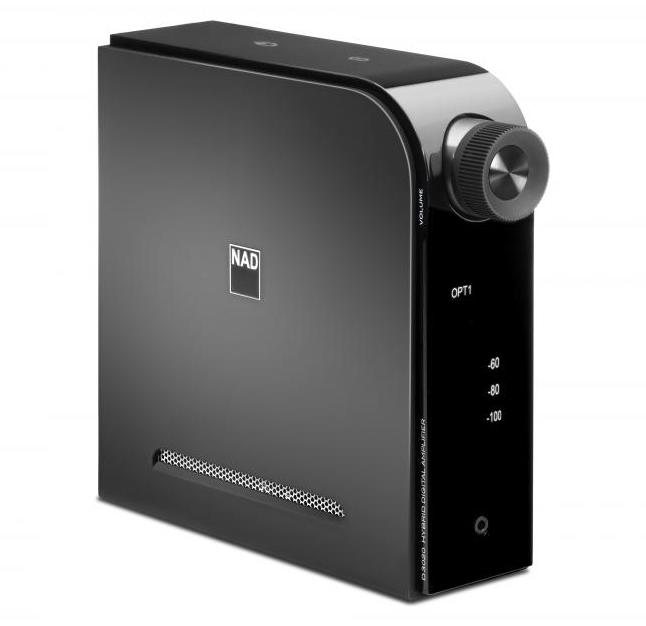 When NAD unveiled the iconic NAD 3020 in 1979, the integrated amplifier wowed hi-fi enthusiasts with its sonic prowess and budget price tag.
Now, the hi-fi maker is hoping to ride on the coattails of the NAD 3020 with the D 3020, a revamped amplifier that caters to the needs of a new generation of audiophiles.
The audiophile scene has changed dramatically since the debut of the NAD 3020. While on the move, music lovers now listen to tunes stored on mobile devices or stream songs from a variety of online sources.
At home, they may play uncompressed music housed in a media server or through an audiophile-grade CD player. They may also pipe music from Pandora, Spotify or iTunes to a sound system.
With a built-in digital-to-analogue converter (DAC), Bluetooth audio support and an array of USB, optical, digital and analogue inputs, the D 3020 is NAD's response to this new landscape.
The lack of a phono input may disappoint traditionalists. But then again, turntable fans are more likely to stick with a tube amplifier than opt for the D 3020.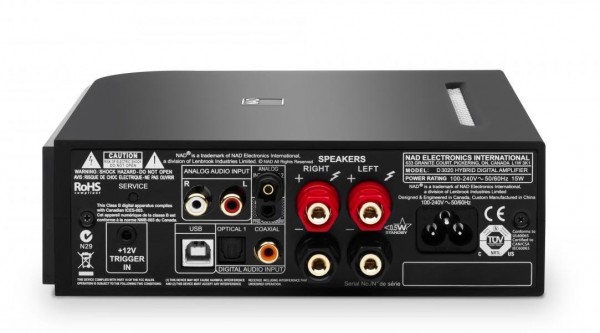 The D 3020 is marketed as a hybrid digital amplifier. However, it's not a digital amplifier that converts analogue audio to digital signals.
What NAD has done is to marry a DAC with a Class D power amplifier – a design by Hypex, a Dutch electronics company known for its Class D amplifier modules. This allows the system to maintain its sound quality regardless of your speakers' impedance.
Despite its low power output of 30 watts per channel, the D 3020 is built to handle speakers with low impedances, thanks to its PowerDrive circuitry that delivers more voltage at peak volumes.
At high volumes, the D 3020 maintained its composure. Not once did it trigger "soft clipping", a signature NAD circuitry that mutes the system to minimise distortion when the amplifier is over-driven.
Design-wise, the D 3020 is unlike other amplifiers I've seen. Its all-black chassis is astoundingly compact. With a footprint that's roughly the size of an Apple Mac Mini, the D 3020 can be placed horizontally in a hi-fi rack, or vertically on a shelf.
The controls are simple too. Besides a large volume knob in front, there's a touch panel with power and source selection controls, which can be a little too sensitive. At times, I accidentally switched sources while adjusting the cables at the back panel. NAD has also included a remote for you to access the same controls.
The D 3020 takes in digital signals from its USB, coaxial and optical inputs, and passes them through its DAC before belting out your tunes through your speakers. A pair of RCA inputs is also available for folks who prefer to hook up analogue sources like a CD player or radio tuner.
I paired the D 3020 with an old pair of Canada-made PSB Alpha Minis, and connected a Marantz CD63-MKII KI Signature Series CD player to the amplifier's digital coaxial input. The combination worked like a charm.
The amount of sonic detail from the D 3020 surpassed my expectations. In new age artiste Chris Spheeris' numbers, the trebles sounded much clearer and more refined than before.
The D 3020's 24bits/96kHz DAC module could be at work here. When I switched to the Marantz's analogue outputs, whose signals have passed through the CD player's DAC circuits, the same tunes sounded a tad duller.
As for the lows, the D 3020 did not disappoint either. In a Japanese O-daiko drum performance recorded by audiophile label Sheffield Lab, the vibration of the drums sounded tight, solid and clean, with a crisp impact. If you are using small speakers, you can boost the lows by a few notches by depressing the recessed Bass EQ equaliser button with a pen tip.
The D 3020 delivered the goods in Taiwanese songstress Tsai Chin's numbers, which are frequently used by audiophiles to assess an audio system's vocal performance.
Tsai's voice stood out from the accompanying music, with an air of breathiness. More importantly, the D 3020 kept pace with her wide vocal range.
Even if you are playing compressed music from a smartphone or tablet PC via a Bluetooth connection, the D 3020's good audio reproduction makes listening to those sources bearable.
Apart from a spotty touch panel, there is little to dislike about the D 3020, which sounds more expensive than its S$699 price tag.
Its compact and stylish design is a bonus too, especially if you have to convince your wife to let you add another piece of audio equipment to the household.
CORRECTION: The NAD 3020 was launched in 1979, instead of 1973 as we had mentioned earlier. We are sorry for the error.