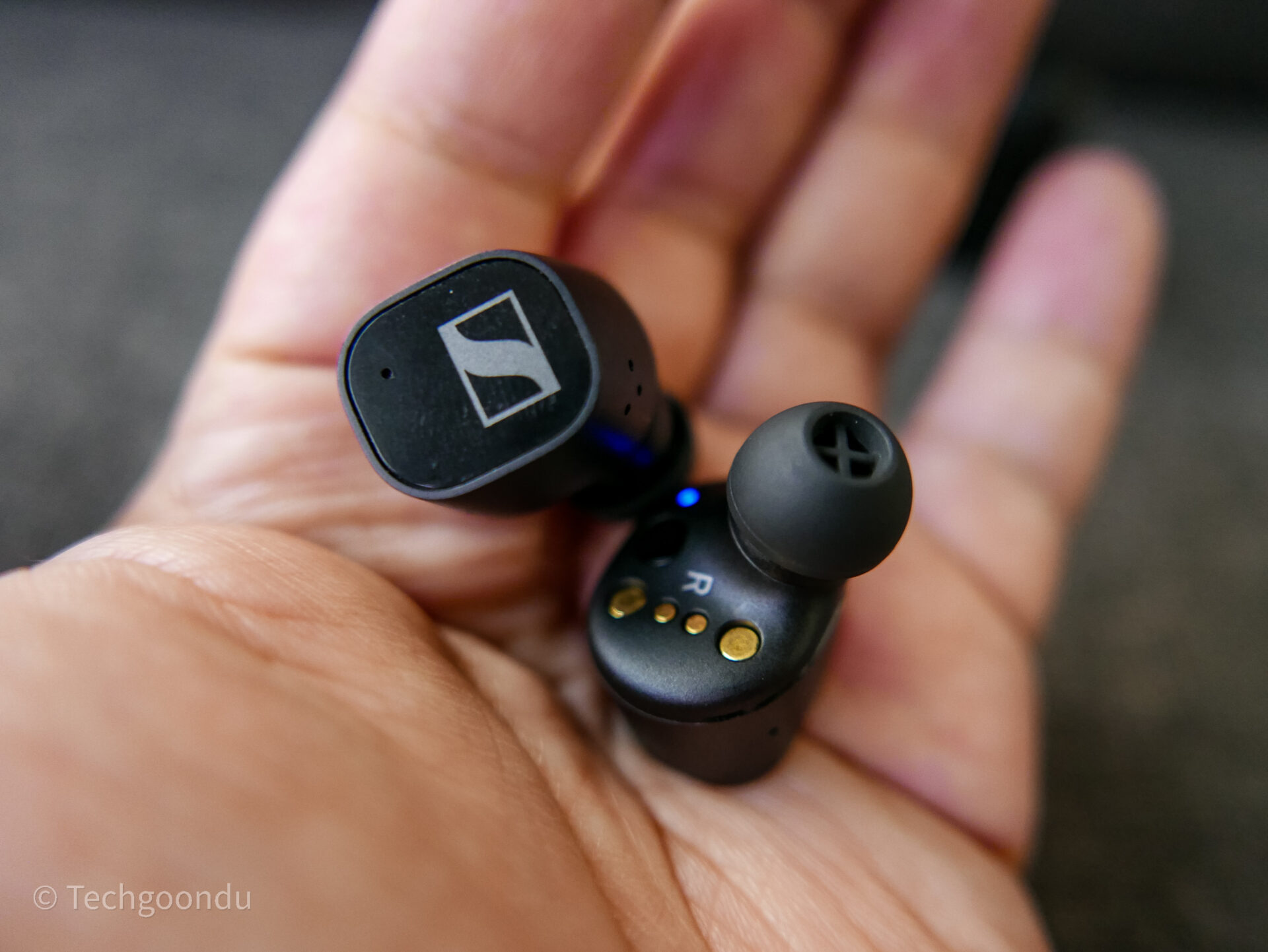 You're pretty spoilt for choice today if you want a pair of true wireless earphones that sound fantastic but don't break the bank. The latest you should add to you must-listen list is the Sennheiser CX Plus True Wireless.
If you think the name sounds familiar, that's because the German audio equipment maker only just released the CX True Wireless a few months ago. Yes, the difference is the "Plus" in the new CX Plus True Wireless.
Essentially, what this upgraded version brings is the addition of a couple of noteworthy features, starting with the big one that is active noise cancelling (ANC).
What's also unique about the new earphones is support for a new codec, aptX Adaptive. This means the earphones automatically adapt the quality of the audio streamed wirelessly from your phone.
Taking the CX Plus True Wireless earphones out, however, you'd be hard pressed to tell them apart from the still-fresh CX True Wireless.
Housed in a fuss-free plastic case that doubles up as a battery and charger, the new Sennheiser earphones sport a same squarish design to house their drivers.
The CX Plus True Wireless are meant to fill the gap between the entry-level CX True Wireless and the Momentum True Wireless 2 aimed at audiophiles.
Aside from some possible confusion in the naming, you'd say Sennheiser is doing the right thing to challenge Sony's much-touted WF-1000XM4 in-ears, which have set a high bar for sound quality and active noise cancelling this year.
Feature-for-feature, the CX Plus True Wireless earphones can match and even exceed Sony's true wireless earphones on the specs sheet.
Got water resistance to brave a workout in the rain? Check. Got active noise cancelling? Check again.
Support for multiple codecs? Yes, again with Qualcomm's aptX Adaptive, which streams your tracks via Bluetooth with an adaptive bitrate, saving battery power and delivering good audio quality.
In terms of fit and finish, the CX Plus True Wireless also don't lose out. The earphones are lightweight at just 6 grams each side and they slide snugly into your ears without ever feeling like they are dragging down on you.
I've listened to the CX Plus True Wireless, like the CX True Wireless before it, at my desk for hours and also on a few jogs in the neighbourhood park and they've never failed to be so comfortable.
One thing I like is the already good passive noise cancelling, which involves the earbuds essentially sealing up your ears to prevent external sounds from disrupting the listening experience. Add active noise cancelling and the new earphones do well to keep you in the zone during a workday.
There's also a Transparent Hearing mode, which lets you listen out for external sounds with just a tap on one of the ear buds. This is helpful if you want to talk to someone or just be aware of traffic on a jog.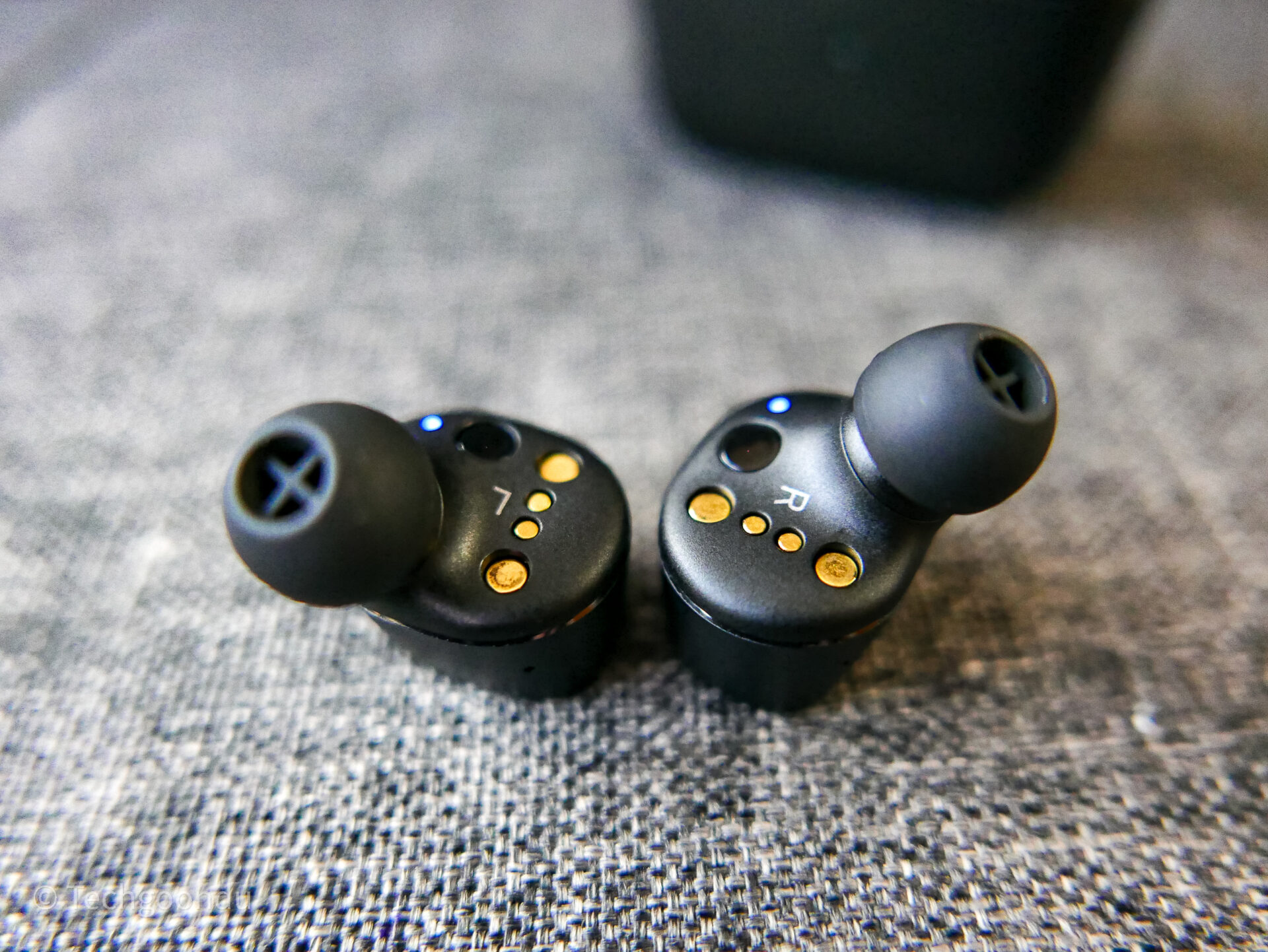 Ultimately, though, the biggest reason I'd choose a pair of Sennheisers over another rival is their renowned audio quality.
Here, the CX Plus True Wireless don't disappoint with the 7mm TrueResponse transducer that is used across a wide number of its earphones, including the CX True Wireless and Momentum True Wireless 2.
The reason is simple – it works wonders despite the relatively small size. Using my default Neutral settings on the Sennheiser Smart Control mobile app, I didn't need to do any tuning to get the balanced sound I want.
Plug the two ear buds in and I instantly get a transparent, airy and easy-to-like sound that I've come to associate with Sennheiser. No, none of that closed-in, overly rolled-off sound that some others are guilty of.
The detail extraction is also excellent with various sonic material. Playing Cassandra Wilson's Harvest Moon, for example, you notice the small details from various instruments come across so vividly and clearly.
Yusef Lateef's The Plum Blossom is also highly enjoyable. Listen out for the captivating Chinese Xun wind instrument and the close drawing of breath by the musician.
I also like the separation that is apparent on the CX Plus True Wireless. This lets a listener identify the various components of a track, from vocals to the piano and percussion.
Melody Gardot and Andre Manoukian's rendition of La Javanaise feels intimate like it is performed in a small room yet feels open enough that you can clearly imagine each person performing his or her part.
Damien Rice's Elephant is another good test track here. Listening to it on the Sennheiser earphones, I find that the singer's vocals stays clear and separate from a softer female vocal track that emerges with clashing guitars and drums in a busier part of the track.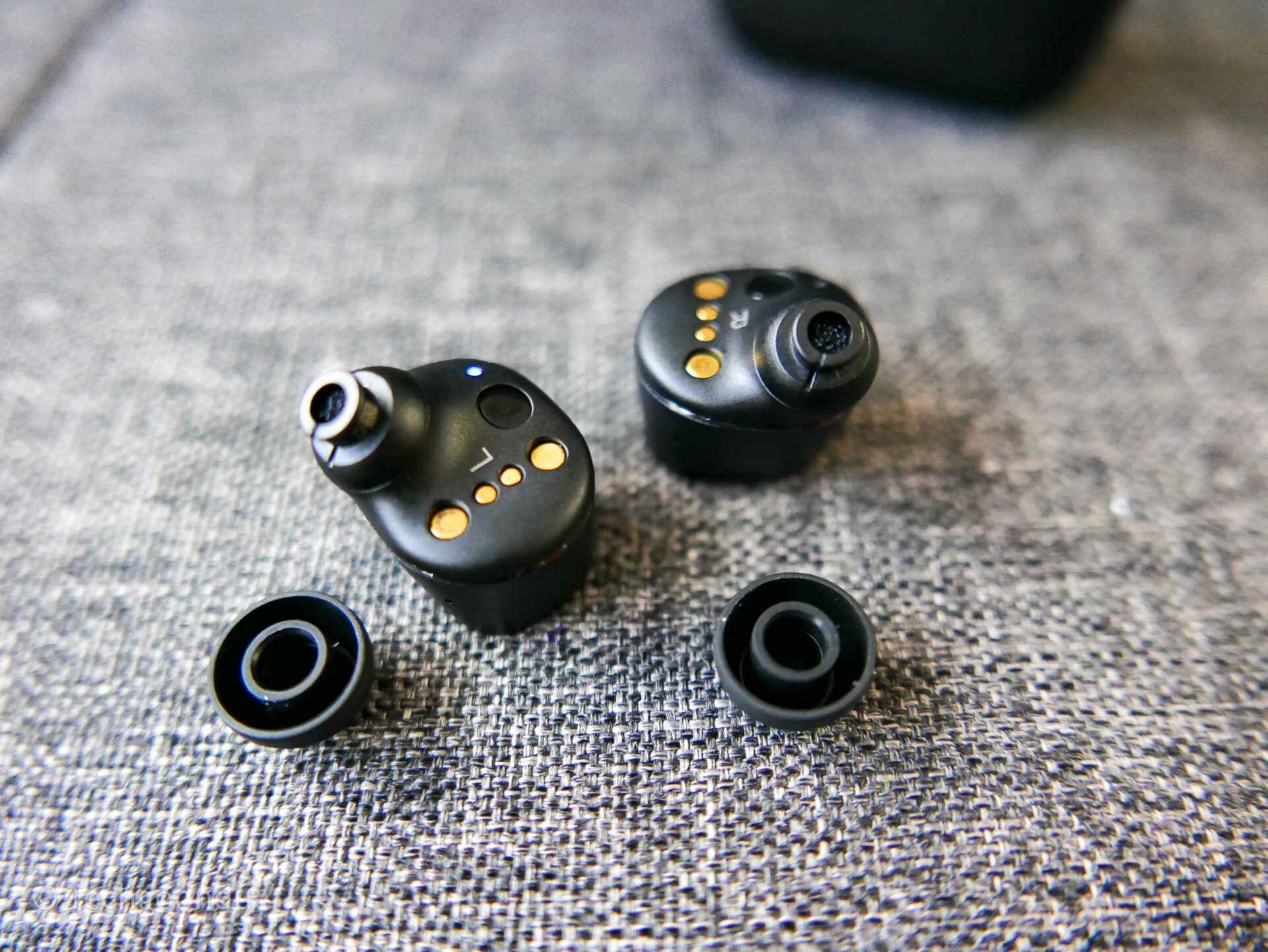 The CX Plus True Wireless also don't shy away from hitting the lows. I like the more pinpoint bass here than the less focused tuning on other earphones that often end up being muddy sounding.
Try firing up To Love and Be Loved by Sting and Shaggy, for example, and the reggae beat comes across precise while the bass still possesses enough heft and energy.
Tracks such as Patrice Rushen's Forget Me Nots and Graham Central Station's The Jam also showcase the fast-paced, well-controlled bass and overall dynamism that the Sennheiser drivers are capable of delivering.
Unfortunately, I didn't have the CX True Wireless, Momentum True Wireless 2 or Sony's WF-1000XM4 to do a side-by-side comparison. However, listening to the new Sennheiser true wireless earphones on their own, I have few complaints about their audio quality.
You can argue there may be some more detail that could be extracted, if you compare with a pair of high-end wired earphones aimed at audiophiles, such as the Sennheiser IE 300 or IE 900. But those are an entirely different kettle of fish in terms of features and cost.
The CX Plus True Wireless are handy for many everyday tasks – they are great for video calls, actually. These are keepers if you're working from home.
I've used the Sennheiser earphones with my Samsung Galaxy S20+ phone and done hours of calls on them, without anyone in a Zoom, Microsoft Teams or Google Hangout meeting noticing I'm using wireless (and ultra comfortable) earphones.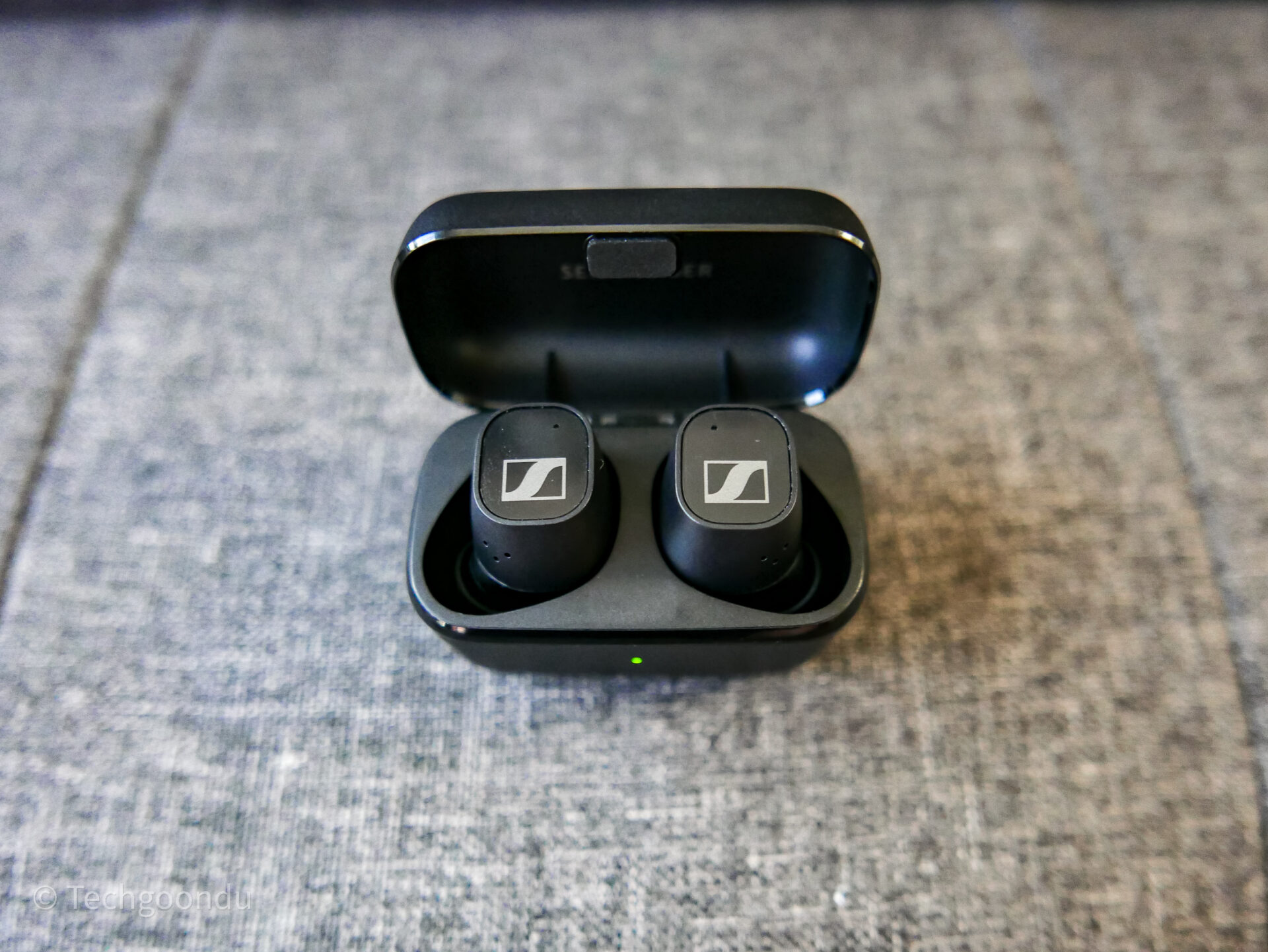 What also helps is the battery life. The new earphones are rated to last eight hours before needing to be juiced up. The small case and battery supplies another 16 hours. I've never run out of power during a workday.
What about Sennheiser's app? It's not as detailed as Sony's, but it does have the important stuff there.
So, you can customise the equaliser, which fortunately, I didn't have to fiddle with. You can also personalise the touch controls on the ear buds if you prefer to double or triple tap to turn on active noise cancelling, for example.
So, should you buy the S$259 CX Plus True Wireless? Well, sonic quality-wise, I'd say it's up there with many of the best. Yes, including its bigger brother, the Momentum True Wireless 2, which can be had at as low as S$290 now on Amazon Singapore.
The CX Plus True Wireless are, however, cheaper than Sony's WF-1000XM4, which are going for S$379 (or S$329 discounted on Amazon Singapore). This makes Sennheiser's new earphones a good competitor.
Of course, they also face competition from their now cheaper entry-level sibling, the CX True Wireless, which can be had for as low as S$169. If you don't need active noise cancelling and don't fancy spending more, you might be happy to go for those instead.
All said, the CX Plus True Wireless are excellent middle-of-the-road earphones that are competitively priced yet deliver Sennheiser's excellent sound quality through the company's much-touted dynamic driver.
To be honest, I'd find it hard to choose one pair among these four excellent true wireless earphones, but the CX Plus True Wireless do seem to tick all the right boxes, including an attractive price. I'd happily own a pair.