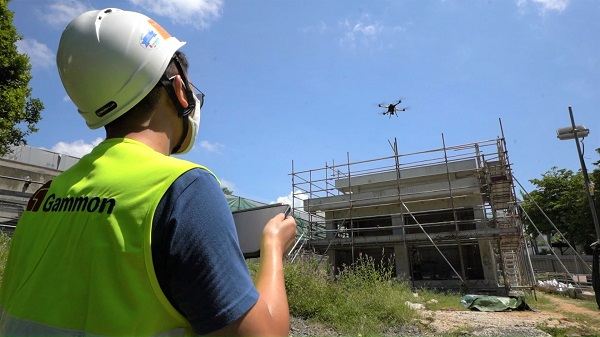 Government agencies in Singapore have begun trials to operate autonomous vehicles, drones and 3D laser scanners using high-speed 5G links on Sentosa island, as they seek to roll out the mobile technology on a large scale in future.
The 5G@Sentosa project, unveiled today, will feature 10 trials from several agencies. It is led by GovTech, the government technology agency responsible for digitalising the public sector.
GovTech is making use of its national sensor platform, which connects up various Internet of Things (IoT) devices for government agencies to quickly set up their applications without starting from the ground-up.
The Sentosa trials are part of a larger effort by the government to push for 5G applications here, as the technology is seen as a key component of digitalised industries in the years ahead.
On the holiday island alone, there will be 15 live trials by the end of the year and at least 30 by the half half of 2023.
Some of these will be a curiosity for visitors to Sentosa. For a start, they can expect to see an autonomous road sweeping vehicle cleaning the grounds, for example.
Part of a trial by the National Environment Agency and the Nanyang Technological University, the vehicles are connected via a 5G network that offers low latency and near-instantaneous feedback for a driver viewing a live video feed remotely.
For this trial, however, there will still be a safety driver in the vehicle to ensure that it stays on course during its drive around the island.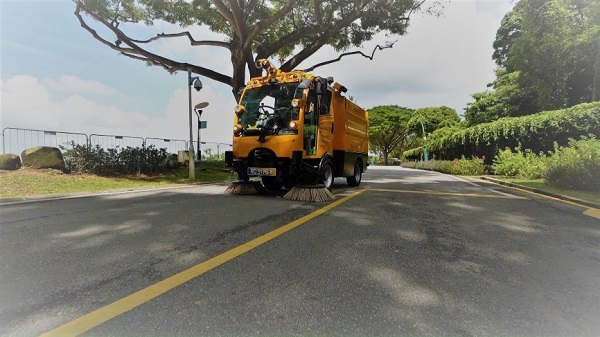 In another trial, the Building and Construction Authority (BCA) is working with construction engineering company Gammon to use autonomous vehicles to check on the progress of buildings under construction and tap on augmented reality for real-time quality control.
Sentosa's management itself is also looking to use 5G to better handle its transport, security and cleaning operations, it said, though details are still being ironed out for now.
It is also seeking to deliver 5G augmented reality experiences at the island's nature and heritage trials. With the Singapore Tourism Board, it will be testing "gamification" at the Fort Siloso area, with a technical study beginning at the end of this year.
Making this happen is Singtel's 5G Standalone network that covers almost the entire island, along with a millimetre-wave network that will serve specific parts of Sentosa, such as Palawan Green, that require high bandwidth.
In addition, the telecom operator is also offering coverage up to 5km southwest of Sentosa, to support drones and sea vessels that wish to connect to the network for trials.
A mobile 5G base station on wheels will also be available to deploy to specific spots where a government agency needs to connect up to test a new application.
Besides 5G's well-known speeds and low latency, perhaps what is more interesting is how it is changing the way organisations set up their digital infrastructure and applications.
For the Sentosa trials, Singtel is enabling customers to place their workloads at the edge of the network, which means they can fully benefit from the low latency of the 5G network.
A drone, for example, can send the video back to a server at the edge of the network instead of carrying out the analytics onboard. This means it can use its battery power for flying and capturing video, thus prolonging its operations.
Similarly, a robot or autonomous vehicle would not need to have all its programming done onboard, which means it can be tasked to carry out different tasks based on the instructions from a server that is sitting close by.
The same robot could told to analyse crowd density one day and be tasked with security operations the next, based on the video analytics performed at the remote server.
Singtel says it is able to connect up various server configurations here, with Amazon Web Services and Microsoft Azure cloud-based units or an unconfigured bare-metal server all supported on its network.