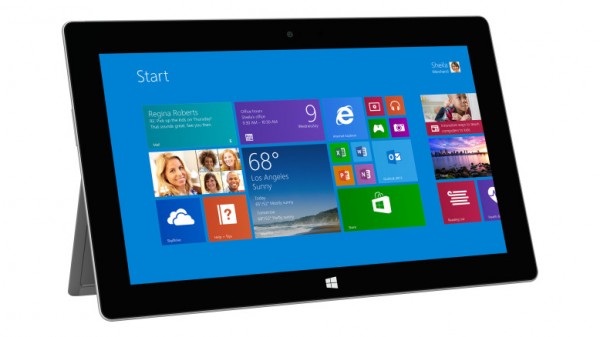 Microsoft unveiled its new Surface 2 and Surface Pro 2 tablets yesterday evening (Singapore time), but unfortunately did not include Singapore in the first 22 markets where they will be shipping.
Australia, New Zealand and Hong Kong were among the Asia-Pacific markets to get the tablet next month, along with traditional early launch markets such as the United States, Britain and Germany.
Aimed at the holiday buying season, the refreshed tablets are Microsoft's second stab at a market dominated by Apple and Google's Android-based devices. Unsurprisingly, they are launched after several price cuts for the original Surface RT and Surface Pro in recent months.
The US$449 Surface 2 is now slimmer and lighter than before, addressing a previous bugbear among users – its weight. The included Office RT software now includes a version of Outlook for users looking for a cheap alternative to a lightweight laptop for work.
The Windows RT operating system won't run traditional Windows programs still, but Microsoft will be keen to play up the souped up hardware. This includes a sharper screen now with Full HD resolution and a new 1.7GHz Nvidia Tegra 4 processor.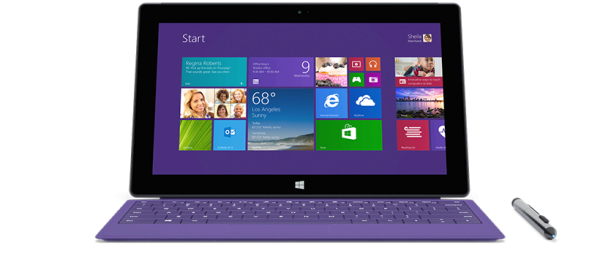 Clearly, Microsoft hasn't given up on the Windows RT system just yet. However, geeks looking for a low-cost but full-powered laptop replacement will be more interested in the new Surface Pro 2.
While the screen remains at 10.6 inches, the most interesting upgrade is a new Core i5 processor based on Intel's new Haswell battery-sipping design. The Surface Pro 2 comes with either 4GB or 8GB memory, and solid state storage goes from a meagre 64GB to a handy 512GB.
The basic Surface Pro 2 with 64GB storage costs US$899, while the top-end 512GB model will go for US$1,799.
Also updated are the accessories. A new Surface Pro 2 dock now comes with Mini DisplayPort, USB and other connections for easily hooking up your tablet at your desk.
The Type Cover 2 and Touch Cover 2, both updates over Microsoft's super thin keyboards, now come with a useful backlit design for typing in dim conditions.
All in, very interesting hardware from Microsoft. Big question now, however, is whether the two devices can gain more traction than the company's first branded tablets.