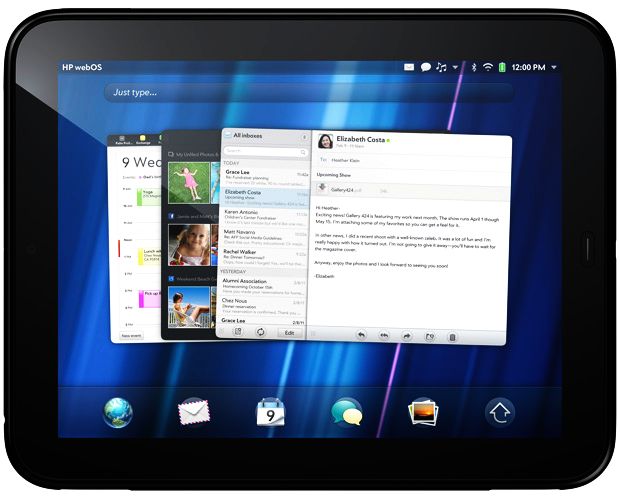 After weeks of deliberation, Hewlett-Packard (HP) will now contribute its webOS mobile operating system to the open source community.
Meg Whitman, HP's newly-minted president and chief executive officer, said in a media statement Friday: "webOS is the only platform designed from the ground up to be mobile, cloud-connected and scalable. By contributing this innovation, HP unleashes the creativity of the open source community to advance a new generation of applications and devices".
All webOS source codes will be available under an open source license to be determined later. HP will engage the open source community to define the charter of the new open source project under a set of operating principles that include accelerating the open development of the platform and transparent governance to avoid fragmentation.
The news might come as a surprise to tech pundits. Some expected HP to license webOS to device manufacturers, especially Android phone companies who could find webOS a viable option to hedge against any impartiality arising out of Google's acquisition of Motorola Mobility.
Others reckoned HP might sell webOS to a device maker, but it's unlikely anyone would take up the offer — or burden — of growing the platform on its own. If a company the size of HP could not succeed with webOS, who could? The most likely candidate to pick up webOS is Amazon, but the online retail giant is already betting on Android with the Kindle Fire.
HP had high hopes for webOS when it acquired the mobile platform along with its US$1.2 billion purchase of Palm in last year. Back then, it planned to role out webOS not just on tablets and phones, but also on printers and laptops. While HP did a good job with the TouchPad, its flagship webOS device that received favourable reviews, the initial sales numbers for the TouchPad were disappointing.
When Leo Apotheker came onboard, the former embattled CEO scuttled HP's webOS business. The TouchPad was tossed out of HP's inventory in fire sales in some markets, where the device was sold for just US$99. In Singapore, eager consumers started queuing up as early as 4am to score a TouchPad at the Comex show earlier in September.
Now that the dust has settled, what will "open sourcing" webOS mean for the future of the platform?
To be sure, HP is not washing its hands off completely. The company said it will continue to be active in the development and support of webOS, though we are not sure if releasing webOS source codes merely means more "opportunities to significantly improve applications and web services for the next generation of devices". Such statements are unlikely to lure developers already working on existing platforms that are gaining far more traction in the market.
Moreover, there are already open source mobile platforms like MeeGo and Android, with the latter being more successful. Developers have limited time and resources to write code for yet another platform with a fledgling ecosystem and limited apps – a chief bugbear that underdogs like Windows Phone and webOS have to grapple with.
With the exception of Mozilla Firefox, few open source projects that started life as proprietary software have been wildly successful. Sun Microsystem's OpenOffice, which started out as StarOffice, is hardly making a dent in office productivity software. OpenSolaris, the open source offspring of Sun's Solaris Unix-based OS, was supposed to give Linux a run for its money with advanced features like the ZFS file system. That project was killed by Oracle after it acquired Sun.
WebOS could well be picked up by a smattering of third-tier device makers, but the only way for any upstart mobile platform to snatch significant market share away from incumbents is to deliver a superior experience backed by a rich mobile app ecosystem, open source or not. HP has chosen to offload that task to the open source community, but whether developers will bite remains to be seen.