When you're doing well, why rock the boat? That seems to be the case for LG's new OLED TVs this year, after being the top manufacturer of the high-end TV technology last year.
The new lineup, launched in Singapore yesterday, comes with a new image processor, the A9 second-gen, as well as tweaks to the handy WebOS on-screen interface.
But by and large, the new W9, E9 and C9 seem to take their cue from their predecessors of the past year or two. That's not a bad thing, considering that most people buy OLED TVs more for their image quality than the bells and whistles.
To display an image, OLED TVs use small dots or diodes that emit light themselves, so there's no need for an external light to shine on them, like on conventional LED TVs, including rival Samsung's confusingly named QLED (Quantum-dot LED) TVs.
What OLED brings with it is undisputed image quality. This means the deepest blacks plus smoothest motion, without suffering from issues such as light leaking from the sides of a regular LED TV.
Should you worry that OLED might suffer from burn-in, as some displays at public places have shown? Well, unless you're going to be watching CNN with its ticker tape on for days on end, you shouldn't be worried.
So, it won't be a surprise if the current batch of LG OLED TVs go on to win over folks seeking the best image quality now for their movies and TV shows.
Unfortunately, prices still aren't that cheap. The most affordable C9 model this year costs S$4,099 for a 55-incher. Go bigger and you have to fork out S$5,999 for a 65-incher and S$18,999 for a 77-incher.
Good news is, prices have dropped slightly from last year. 2018's C8 model cost S$4,699 for a 55-incher when it was launched last year. Bigger models also cost more.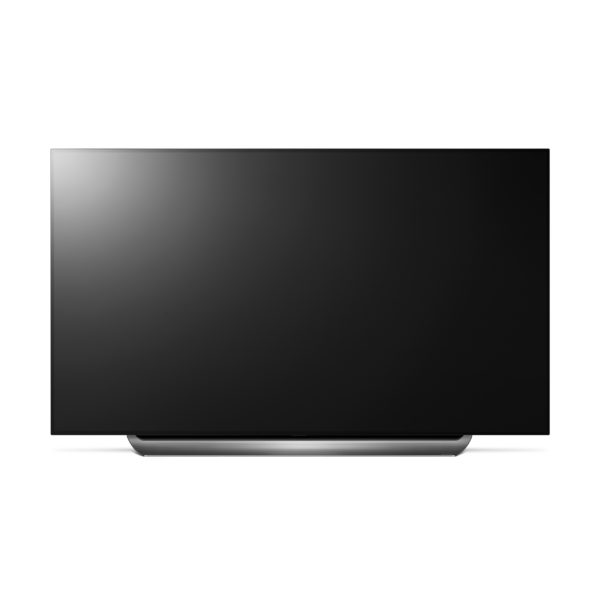 Though not exactly a bargain, the C9 entry-level OLED TV range is your best bet this year if you don't want the extras, like a bigger pair of speakers with more oomph.
For that, you pay S$1,000 more for the E9 in 55- and 65-inch versions. I'd spend that money on a pair of decent speakers instead. Or even a soundbar.
If you are a crazy, rich Asian, or simply want to spend all your money on a TV, then the slim and picture-like W9 might appeal. It comes in 65 inches (S$10,999) and 75 inches (S$34,999).
On all the three OLED TV models, the new A9 gen-2 processor is expected to help with image quality. When you get a dark scene, for example, the artificial intelligence (AI) onboard is said to jump into action and dynamically brighten up parts of the screen so you can see better.
Demos are great, of course. I saw this yesterday in Singapore and also earlier in January when I was at the CES show in Las Vegas. But how does this AI feature work in the real world? I'll have to test out the TVs to see if it does anything practical with real videos.
The other useful change is with the WebOS interface, which has been a mainstay on LG TV screens for years.
Large icons flip up when you point your wand-like remote and now, you also get a preview of shows to watch, say, when your pointer hovers over the Netflix icon. Yes, you can become even more of a couch potato with it.
What's surprising is that LG has chosen not to launch an 8K TV in Singapore, at least not yet. A huge 8K TV shown here at yesterday's launch is expected later this year, but LG hasn't followed its Korean rival Samsung to push for 8K here.
That may not be such a big deal for now, because there's just no content to really take advantage of the higher resolution. Plus, prices are still stratospheric. Samsung's top-end 8K TV, at a gigantic 98 inches, costs just short of S$100,000.
Unfortunately, there's also no news of the rollable OLED TV that LG showed off earlier in CES, which captured many visitors' attention. It is going on sale in selected markets, just not Singapore now.
Unless you have too much to spend on a TV, though, the OLED range launched this year should appeal to video buffs looking for the best image quality.
The new TVs arriving in stores now also mean that last year's OLED models should also go for a nice discount at stores soon. That may be the best news for bargain hunters.