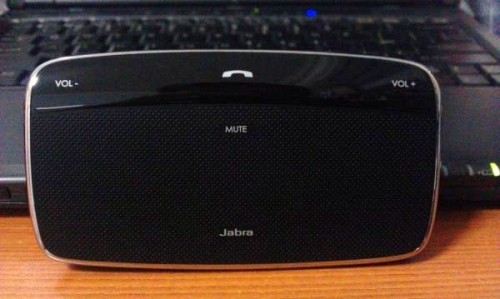 As far as reviews go, this is going to be a short one. There are really not many aspects of a Bluetooth in-car speakerphone you can delve into. But this particular unit is the Jabra Cruiser 2, and the company products have consistently received good reviews for its sound quality.
Incorporating Jabra's Noise Blackout technology, and equipped with dual microphones, this device is expected to have some seriously clear audio output. The Cruiser 2 doesn't disappoint in that respect, and every call I tried during my test with it was crystal clear.
Hardware-wise, the Cruiser 2 looks sleeker than the original Cruiser. While the former stood vertical, the latter lies flat and horizontal, in my opinion, a more pleasant look. The device also has a sturdy clip at the back, which allows you to snap it on to your car's visor for easy access.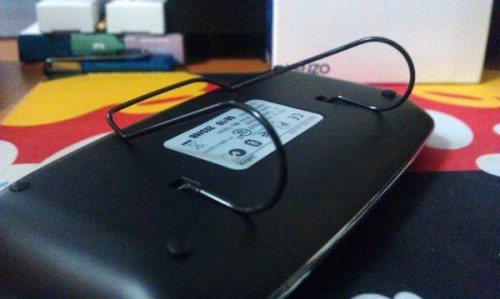 The button layout couldn't be any simpler. A big button in the middle lets you answer calls, flanked by volume up/down buttons. On the right profile, you'll find a micro USB charging port, the on/off switch, and the FM button (we'll get to that in a bit).
But the real star is the software. Once you turn on the Cruiser 2, a voice immediately spells out instructions on how to connect your phone. If you take too long to fumble around, the instructions will be repeated. Although this is nice for first-timers, I can't imagine anyone who would like hearing the robotic voice in his/her car every morning.
When your phone is paired, the voice will announce that it is downloading your address book data, and will inform you after it's done. From now on, the Cruiser will read out the name of whoever is calling you. It seems to have no problems with weirdly-spelled names, too.
The Cruiser 2 also features an FM transmitter. Sounds a bit redundant when every single car has a built-in radio, yes, but it does more than play your favourite radio stations. The FM transmitter also lets you stream music from your phone to your car's speakers! Once again, just press the FM button and the nice robot lady will guide you in setting it up.
Battery life is way more than you need for your daily commute. Jabra claims that the Cruiser 2 can last up to 14 hours of talk time and up to 20 days on standby. And when you really run out of juice, an in-car charging unit comes with the device. Nice touch, Jabra.
In short, there's a lot to like about the Cruiser 2. If you find yourself needing to make a lot of calls in your car, this device is highly recommended.