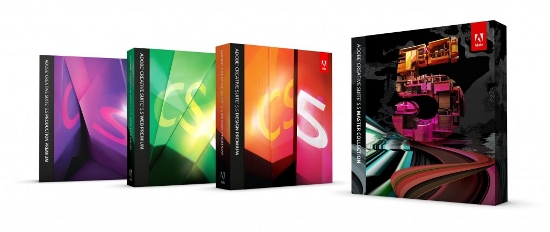 With the number of mobile phones and tablets being launched, it is essential to keep up or get left behind.
This is the driving idea behind multimedia software giant Adobe shortening their product update releases for Creative Suites, their flagship bundle of graphic design and web editing tools. Previously, Adobe was on a 18 month cycle between major releases, but now, new "mid-cycle" releases are planned every 12 months, with major releases every 24 months.
At the Adobe Creative Suite 5.5 media launch event today in Singapore, Adobe's regional director for SE Asia Vicky Skipp said that the change in the launch cycle was informed by their customers.
"If we had to wait 18 months for a new release, we might be out of the game in certain markets," she said.
Specifically, the market that Adobe is talking about is the mobile one, and the day old Creative Suite 5.5 has a raft of updates to make things easy for digital publishers to publish content on various mobile platforms.
For example, there are huge updates to HTML 5 and Adobe Flash authoring tools in Creative Suite 5.5, allowing developers to deliver applications on Android, BlackBerry Tablet OS and iOS easily. The idea is to create one stream of content, and Adobe's Creative Suite will take care of all the porting between different mobile platforms.
A second major component is new levels of interactivity for page layouts, specifically targeted at tablet devices. Using InDesign, designers can add video, audio, panoramic views, 360-degree object rotation, pan and zoom of images, and integration of HTML/HTML5 content into interactive overlays for tablet applications.
An FAQ of what the new 5.5 version release has can be found here.
When asked who was the target audience, Vicky conceded that it was less likely to be individuals who have purchased Creative Suite 5.0, which was just launched last year on April 30th. It is more likely that Adobe will target customers who are still using version 3.0 or 4.0.
"The important thing is that we need to keep up to date with the speed of change [in the mobile market]," she said, adding that there are enterprise customers who want to see constant updates.
One major thing missing from the Asia launch is that the monthly software subscription model — probably the most interesting aspect of how Adobe is changing the way it is sold through a cloud-based model — is not available yet for the region.
Vicky stressed that it is high priority for them, but unfortunately was unable to give a ballpark timeline and said that they would announce it when they were ready. She added that Asia is not homogeneous, unlike the US, and setting up the infrastructure and channels would take slightly longer.
The estimated street price for Creative Suites is expected to be:
US$3159 (S$3970) for Creative Suites 5.5 Master Collection
US$2309 for Creative Suites 5.5. Design Premium
US$2185 for Creative Suites 5.5. Web Premium
US$2065 for Creative Suites 5.5. Production Premium
US$1579 for Creative Suites 5.5. Design Standard
Creative Suite 5.5 will be shipped in the region on May 3rd.