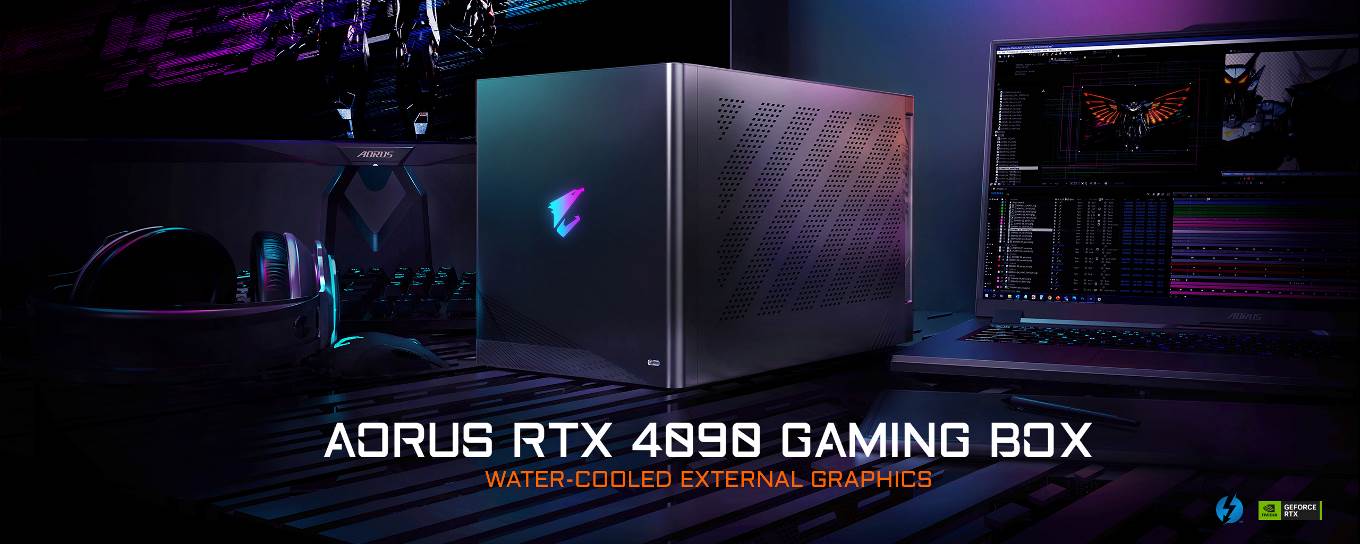 If you like your desk neat and tidy while still having great PC performance without the bulk of a desktop PC, then the new Gigabyte Aorus RTX 4090 Gaming Box might be something that's up your alley.
It may not be the first external gaming graphics card encased in a compact chassis, but it is watercooled and features the latest Nvidia GeForce RTX 4090 graphics chip that should be great for just about any 4K game today.
The external graphics box takes up little space on your desk and can be plugged into your laptop and monitor separately for a neat setup. Being watercooled means it should run quietly as well, unlike a regular external graphics card.
Even better, the Gigabyte Aorus RTX 4090 Gaming Box can be switched off and unplugged if you don't need the heavy lifting that the Nvidia graphics chip offers. After all, you may not be firing up a game that demands the performance of a top-end graphics chip all the time.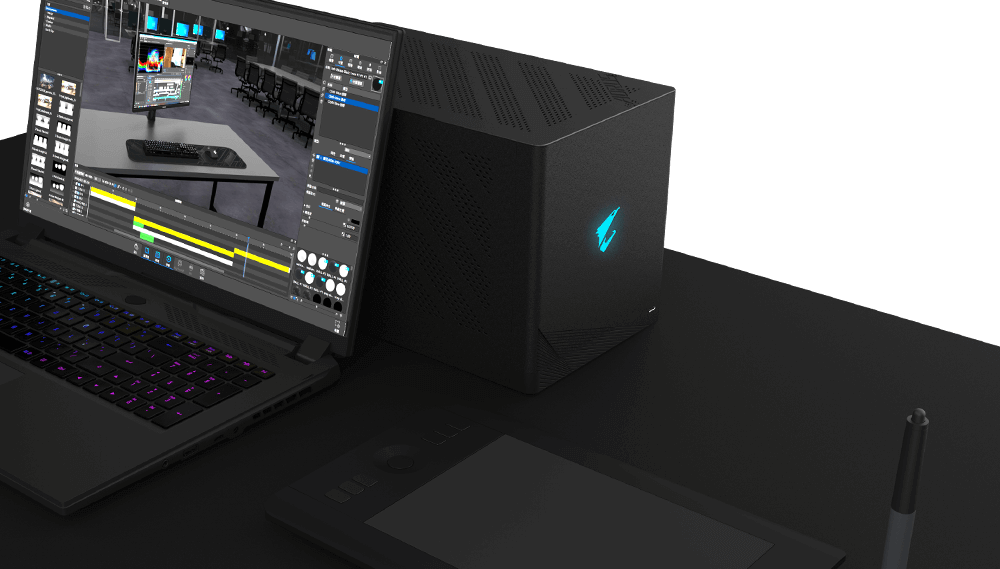 This Gigabyte box is an upgrade over an earlier version sporting the GeForce RTX 3080 chip. That was the first such external graphics card that is watercooled.
This new version unveiled today comes with a cooling system that includes a large copper plate to take the heat off the hot components on the card. This includes not just the GPU but also the VRAM and MOSFET, to let the graphics card run optimally and quietly.
The cooling system also includes a 240mm aluminium radiator and two 120mm fans, connected to a water pump and water block. In other words, very much like a custom watercooled system but neatly packed into a prebuilt chassis.
There's no indication of prices yet for Singapore, but this can't be cheap, considering that a basic GeForce RTX 4090 card costs close to S$3,000, without all the watercooling and external chassis.
However, if you want a really tidy desktop while enjoying top-notch graphics performance, there's probably nothing like this new graphics box.