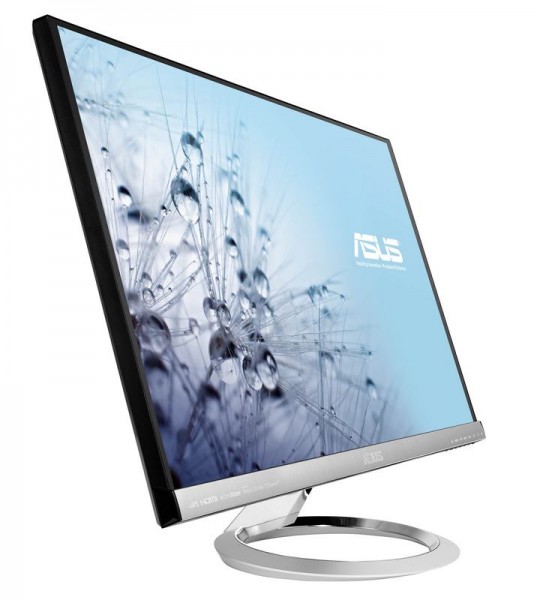 If you're looking for a stylish monitor for the office or home, then Asus' Designo MX279 will surely have caught your eye at a store.
Touted as a "frameless" screen – it actually has a very thin edge – the 27-incher looks like a supermodel among utilitarian monitors with regular black frames. The full-screen glass, reminiscent of TV designs, also makes this a neat, sleek screen to place on your table.
Asus has packed in a lot of features here to attract its target audience – folks looking for a stylish, large screen. The panel supports IPS (in-plane switching), which gives you a 178-degree viewing angle and is useful if you want to share, say, a video with folks around you.
The Bang & Olufsen Icepower audio, which promises high-quality sounds like on Asus' laptops, pipes your music from two small speakers at the side of the monitor. That not only saves space but keeps your desktop really neat.
Asus clearly isn't targeting the professional graphics user or folks who want a pin-sharp screen to go with the large real estate. The MX279, like many emerging 27-inchers, offer only Full HD resolution, or 1,920 x 1,080, the same that is offered on smaller 24-inchers.
For someone who has been enjoying 1,920 x 1,200 on my six-year-old Dell monitor, the switch to a larger screen with fewer pixels made me unhappy instantly. Icons looked less sharp and far too often, I could see jagged edges of the text on the screen!
Clearly, the MX279 isn't something that existing 24-inch monitor users might take to instantly. Having said that, after a week of using the 27-incher, I do appreciate the larger size.
Text does look bigger, helping me write reviews like this here much more easily. Plus, I can compare two documents side by side more conveniently.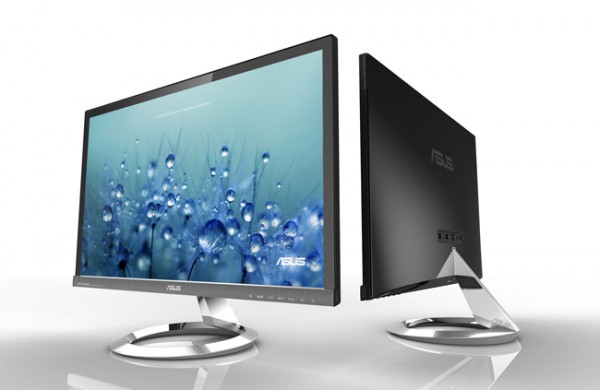 However, it is in entertainment that the MX279 performs.
If you turn on the Theatre mode, the colour temperature is warmer and you get a similar effect to the "movie" modes on many TVs. Skyfall, for example, looks good. The fast action scenes don't betray any annoying lag or any artificial sharpness that many call the soap opera effect.
In games, the MX279 doesn't disappoint either. This is where the brighter, more vibrant, colours are shown off in the monitor's Game mode. It shows off very eye-catching colours that may appeal to users looking for those effects in fast-paced games.
Of course, you can always stick to the middle-of-the-road Standard setting if you find that too bright. Fortunately, Asus has done away with the crazy-bright, and over-saturated settings on some other rivals' screens. Stare at one such screen for half an hour and your eyes will ask you to turn it off.
I did not test the Asus for its colour accuracy because clearly, this is not a monitor aimed at desktop publishing pros who want to make sure their magazine covers have exactly the same red, green and blue hues as what they see on screen.
What I do hope Asus would have included is perhaps a couple more ports. The two HDMI connections at the back are fine, especially with an HDMI-to-DVI cable included in the box, but a DisplayPort link would have been nice.
One other thing to note – the MX279 can be tilted back to face you at the right angle, but the screen cannot be turned on the pretty round stand. You'll have to shift the entire monitor to do that. Obviously, you can't rotate it either from a landscape to portrait format.
If these are concerns, then the MX279 may not be for you. Similarly, if sharpness is what you're after, then the Asus monitor will fall short of the 2,560 x 1,440 resolution that other more expensive 27-inchers are capable of displaying.
This S$519 screen is more for folks who use it for games and movies, instead of serious movie or photo editing.