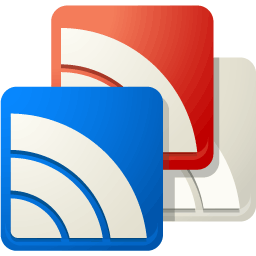 In case you still didn't know, Google Reader will officially be shut down tomorrow, July 1.
Luckily, the announcement of its death has reinvigorated the RSS Reader space, and we've seen many alternatives pop out in the space of months.
Here are a few alternatives to Google Reader that caught my attention.
But first…
Before you go any further, the first thing you need to do is export your all your feeds to a local file. This is especially important if you subscribe to hundreds of RSS feeds and possess carefully curated categories. Exporting your data means you can easily import them into another RSS reader with all your customisation intact.
It's easy: head over to Google Takeout and you'll be able to download everything in just two clicks.

Now that you have all your data, it's time to find a new service that will let you import them.
Wait, you may not need a Google Reader replacement
It's worth seriously considering if you even need an RSS Reader. Many of us are already snacking on news and stories in hassle-free apps such as Flipboard and Pulse. In addition, we are driven towards certain stories through user-aggregated stories such as on Reddit and LinkedIn Today, not to mention Facebook and Twitter.
If you realise that the above-mentioned services are more than enough for you, then congratulations! Your search for a Google Reader alternative has ended before it's even begun!
For those who still want a more traditional RSS reader, read on.
Feedly

Feedly was one of the very the first services to react to Google's Reader shut down announcement, and has since been working to add all the features that Google Reader users love. This even includes cloning Google Reader's API that third-party apps can tap into and present your feeds like they've always done.
Currently, Feedly offers a one-click Google Reader import by accessing your feeds directly, so you don't even have to go through the hassle of exporting and importing your subscriptions. If you're new to RSS, Feedly also lets you subscribe to pre-defined categories to get you started immediately.
However, it's still missing some major features. such as search. Despite that, Feedly is a great way to continue RSS Reading as if nothing has happened, especially if you use Google Reader exclusively through third-party apps.
Digg

Digg? You mean it's still alive?
Yes, Digg is still going strong, and has launched a new RSS reader. In fact, some Google Reader users may actually prefer Digg Reader more than Feedly. That's because of its minimalist, black-and-white interface, which looks somewhat like the Google Reader we remember.
The design is also dynamic, and stretches across your whole screen no matter how wide it is (there may be a limit, but I haven't encountered it yet). Among its key selling points are keyboard shortcuts, and that's something that we know power users love.
MultiPLX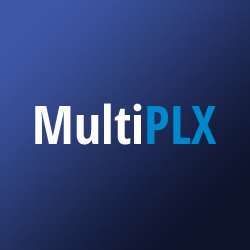 Although relatively unknown, MultiPLX is a surprisingly adept RSS reader with a cards-based interface and endless scrolling that reminds me of Pinterest, or even Pulse reader. If you're not a fan of the cards interface, you can easily change it to something you're more comfortable with in just one click.
MultiPLX also boasts of features that both Digg and Feedly don't have. For instance, you can import your Starred, Liked, and Shared item from Google Reader. Over the next few releases, it intends to add full SSL support, social authentication, and even its own API for mobile apps.
This is definitely one I'll be keeping my eye on for the next few months.
What reader are you using?
For now, I'm satisfied with Digg Reader when I'm on my laptop. The lack of mobile apps at this point, however, makes me grateful for Feedly's API, which ensures the continued existence of the third-party apps I'm so reliant on for my daily commute.
Now, it's your turn. Which RSS readers have you chosen to replace Google Reader, and why? Tell us in the comments section below!