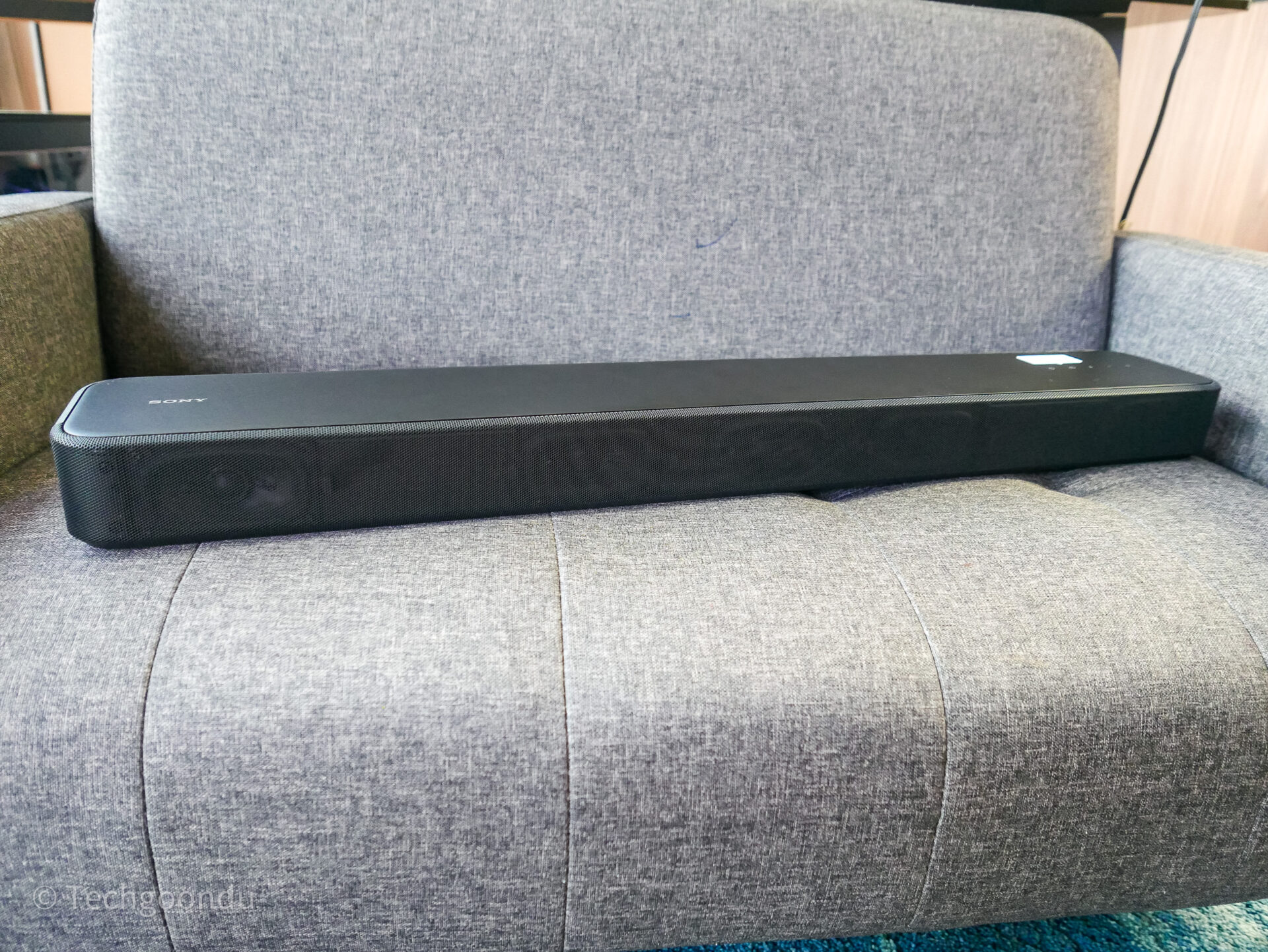 In a crowded space for soundbars, the Sony HT-S2000 is a mid-range offering from the Japanese electronics company's home theatre lineup and it comes with Dolby Atmos to enhance the immersive feel of movies.
Its design is what I'd describe as "no frills", with plastic mesh at the front covering the 3.1 speaker setup and the 250-watt power supply. If the rather non-descript black chassis is intended to blend in with your decor at home, it does its job well.
At the back, you'll find two inputs – an HDMI port supporting ARC (audio return channel) and the newer eARC formats. This means you can stream high-res audio from your TV via Netflix, Disney+ or other apps that support it.
You also have an optical port, which isn't recommended unless you have an older TV. Speaking of that, I couldn't get the HDMI connection to work with my old Samsung TV – it connects well with other soundbars – though I succeeded with a newer TV in my bedroom.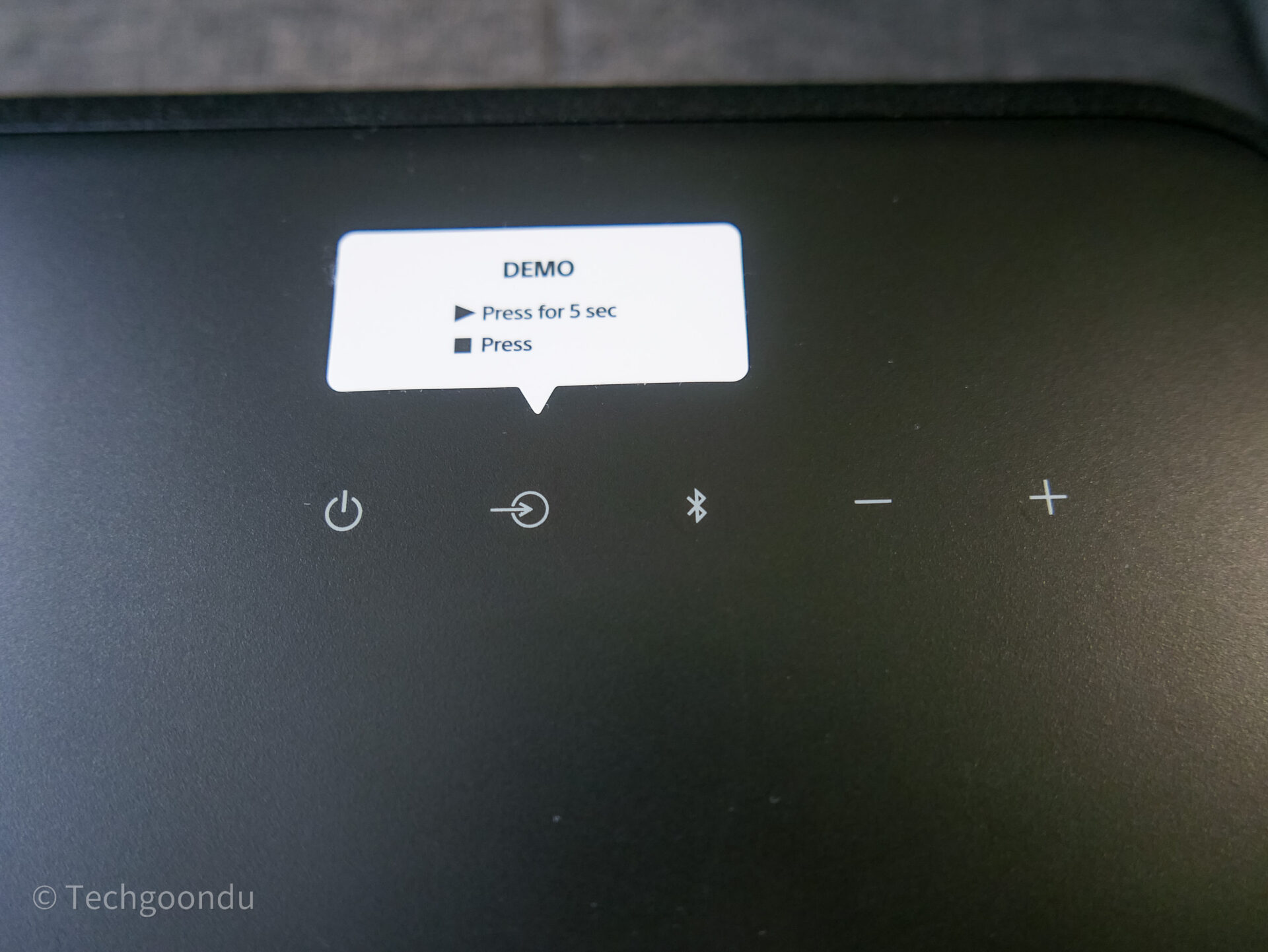 When powered on, the front of the speaker shows the input in use. Well, there's only TV and Bluetooth, actually. You can use the included remote controller to switch inputs or better yet, get the well-made Sony mobile app to do that.
However, what's a bit disappointing for a S$899 soundbar – that's after a S$200 discount now with Sony Singapore – is the lack of support for Wi-Fi and music services, such as Tidal or Spotify.
So, you have to play back your music from the TV, which means turning one more device on. Or you can stream your music over Bluetooth from your phone, which doesn't offer the best audio quality.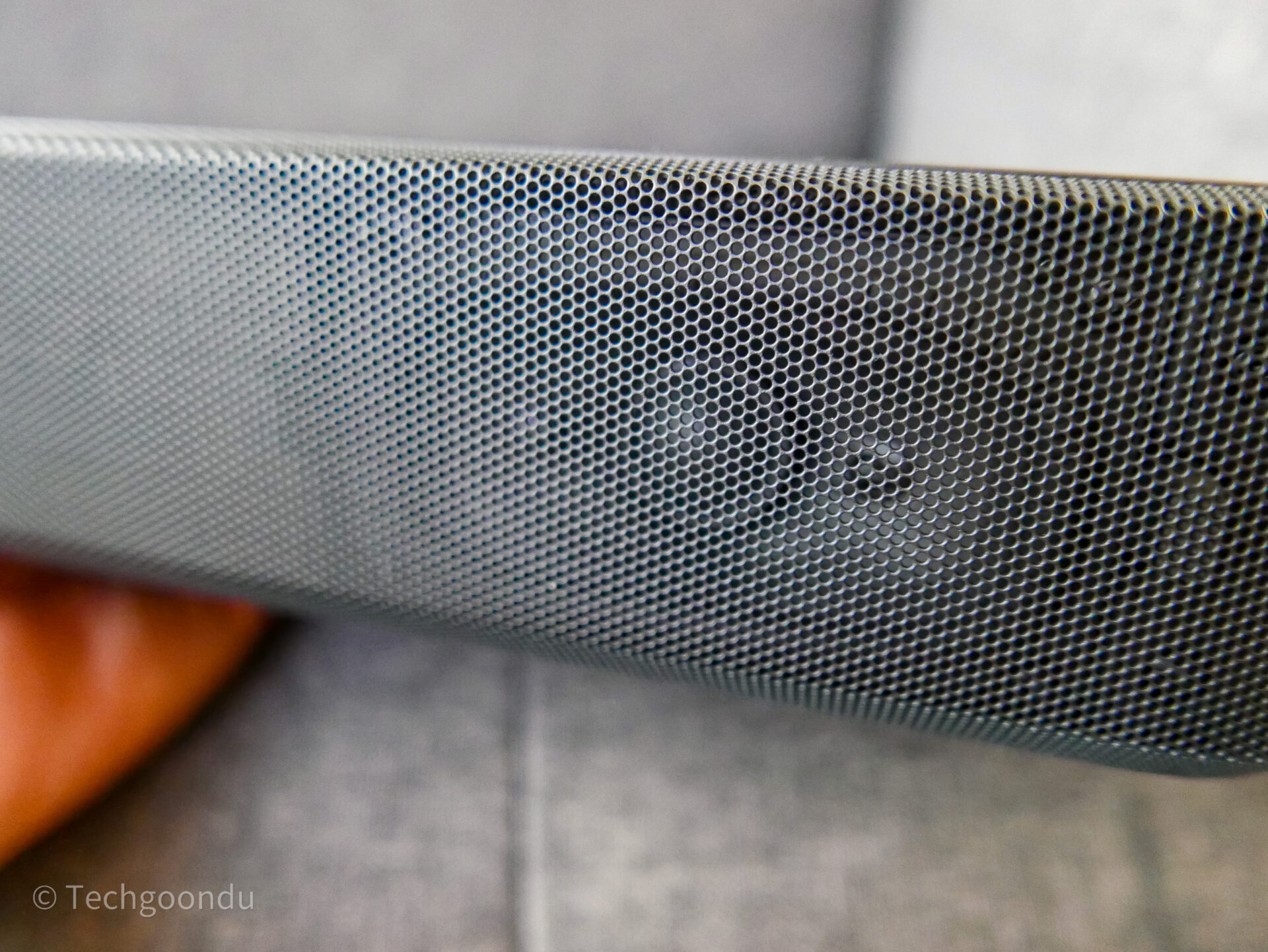 The sound quality is also a bit of a mixed bag. To be sure, the HT-S2000 adds a lot more impact and slam compared to your TV's puny speakers. The improvement is immediately clear.
The Sony soundbar also broadens the soundstage, so that the action on screen becomes more immersive. Dialogue, as well, is clear and audible, which is important in movies with all the background noise going on.
In movies where the recording is already top notch, the HT-S2000 does well. In the seaside scene in the movie Roma, for example, you can feel the waves hitting all around you as the camera follows a character walking through them. The soundbar adds notable depth here.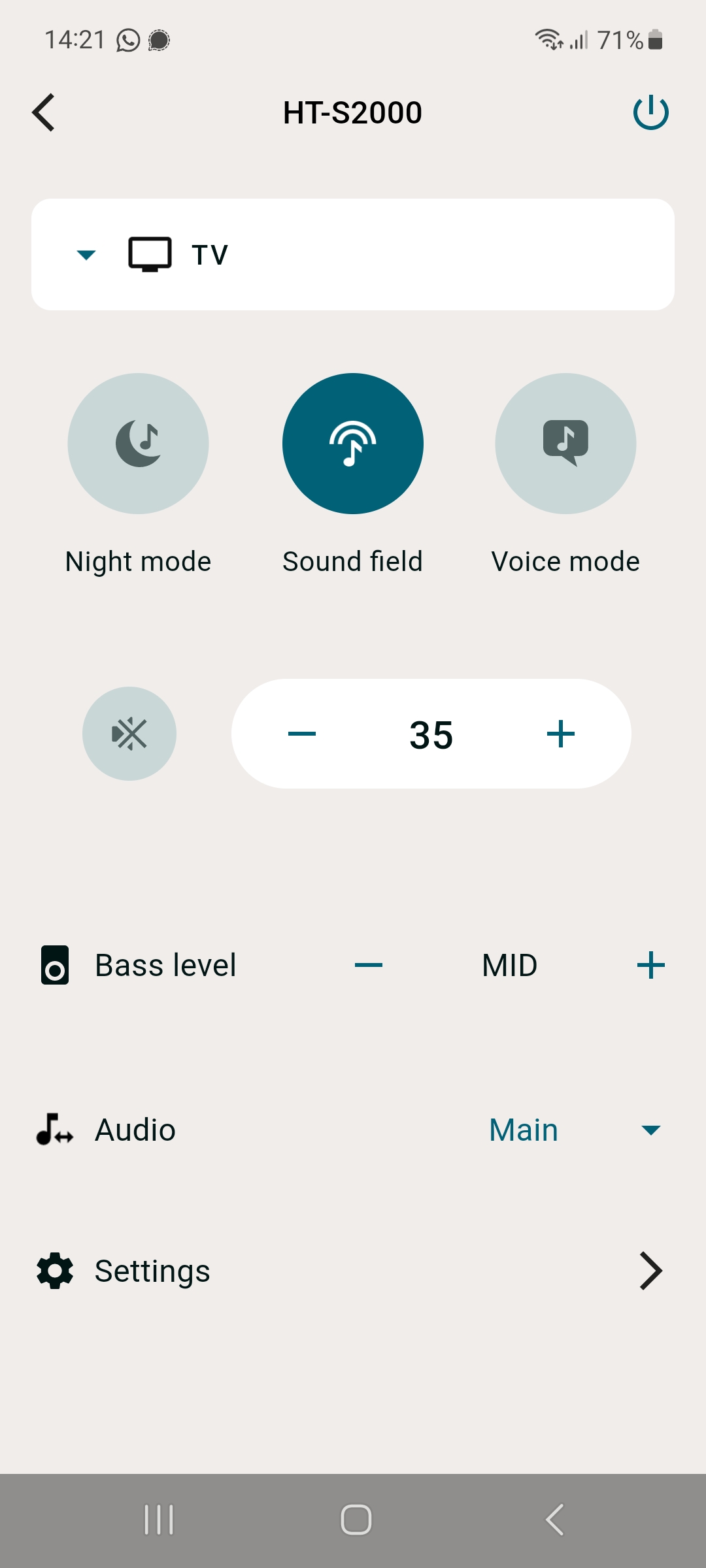 In The Last Jedi, the crystal critter at the end of the movie give off distinct clinking sounds as they run, while echo in a cave is more audible than with a regular TV. Little details count.
That said, the soundbar can still lack a bit of precision, at times. In the movie Devotion, for example, you hear a wall of noise as the war planes zip through the air during the Korean War but effects you expect, like bullets flying through the air or hitting a plane, don't come across as clearly.
At times, the bass can be a litter tighter as well. While explosions in movies generally feel heftier and more engaging than without a soundbar, they can come across a little unfocused and muddy on occasion.
To be fair, while the HT-S2000 works as a standalone soundbar, it is just one part of a home theatre setup that Sony wants to sell you. You can add surround speakers (from S$464) as well as a subwoofer (from S$504) to improve sound quality, though that also bumps up the cost.
For S$899, unfortunately, the Sony HT-S2000 soundbar isn't the most compelling option out there. If you can get it as a bundle at a lower price when buying a Sony TV, sure, then it's worth considering.
However, if you're looking for a new soundbar, others like the similarly priced Sonos Beam (Gen 2) or the costlier Bowers & Wilkins Panorama 3 (S$1,512) offer better audio quality and music services such as Tidal and Spotify.