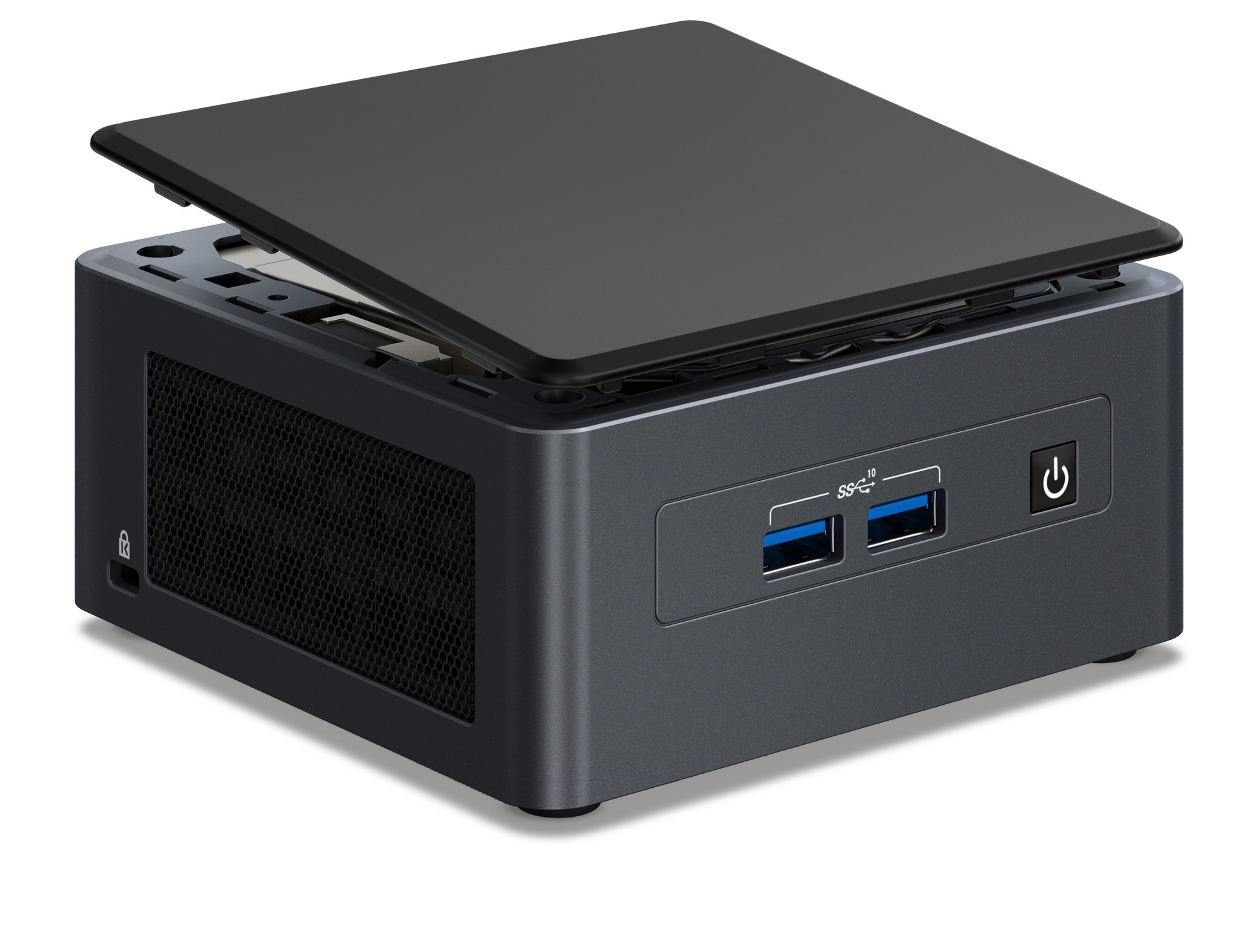 I've always liked Intel's small NUC kits that let you easily pop in sticks of memory modules and a solid state drive (SSD) to get things up and running in no time. The latest NUC 11 Pro, aimed at professional and commercial users, is just as versatile.
The Pro version of the kit sits below the full-blown Enthusiast and Performance versions. In particular, the Enthusiast one comes with an altogether different chassis and a discrete graphics chip good enough for some gaming.
Like previous NUC or New Unit of Computing kits that embed the various generations of Intel Core chips, this one is mighty small. Easily carried in your palm, it also sits unobtrusively on your desk or mounted on the back of your monitor.
This Pro version is also envisioned by Intel to be used on the edge of networks, for example, to process the data collected from smart connected sensors before relaying the information back to a command centre. It can also be used to power digital signboards, for example.
Of course, it is great for office or home use as well. That's also how I tested this NUC 11 Pro, which came with an 11th-gen Core i5-1135G7 with Iris Xe graphics (it also comes in Core i7 and i3 variants).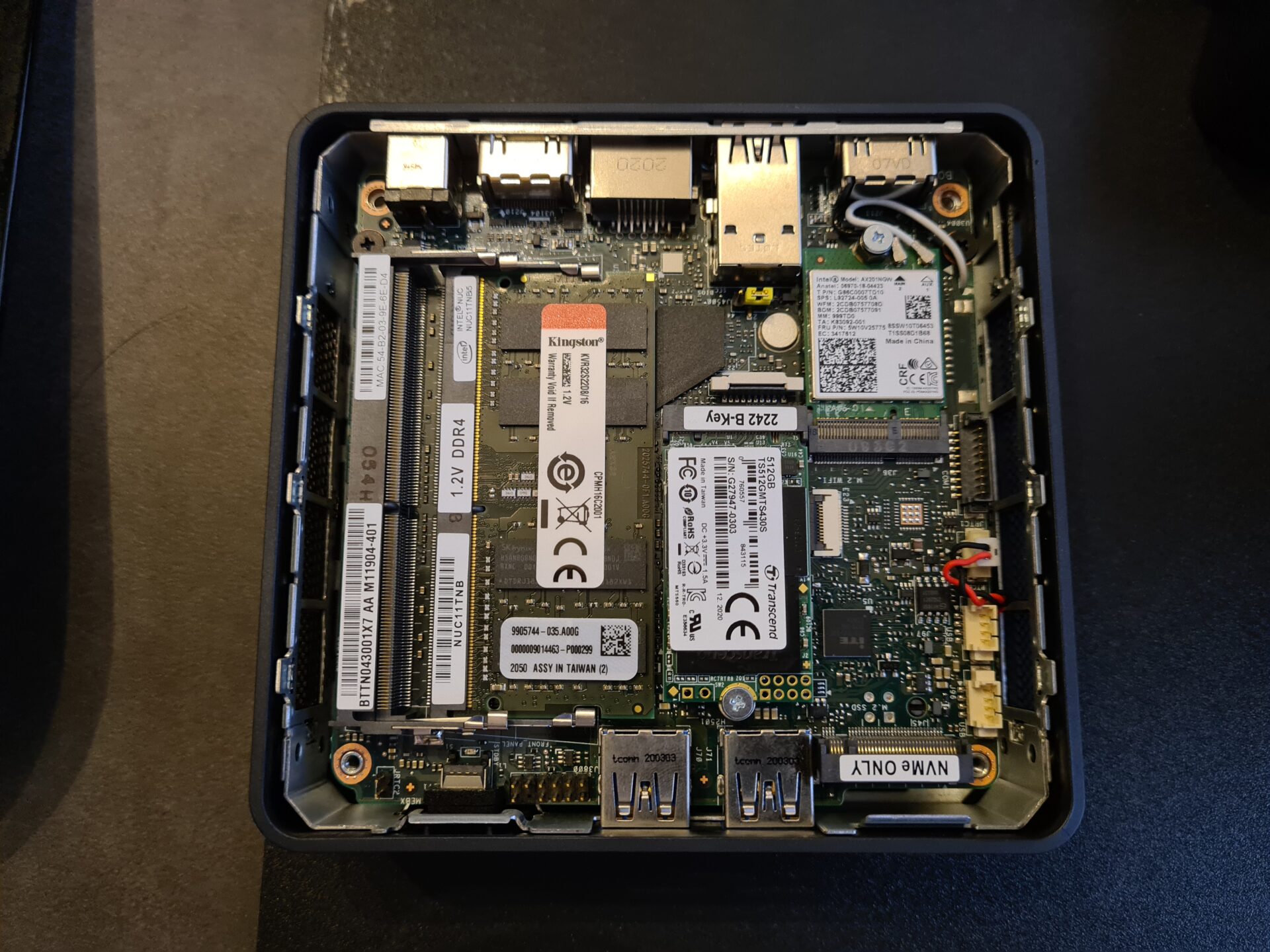 For the review unit, the Intel folks also pre-installed one Kingston 16GB memory module and a Transcend 512GB SSD. It booted up to Windows 10 Pro. If you're getting the kit yourself, fitting these components in and setting up Windows is also a cinch, as I've shown with a previous NUC.
If you wish, you can slot in a second SSD. That's what I did with a Western Digital Black SN750 SSD, which is an older PCI Express Gen 3 SSD, though the NUC 11 Pro supports faster PCIe Gen 4 SSDs. So, yes, if you need some storage, this NUC lets you upgrade over time.
Another thing I like about the new NUC is the matt finish on the top cover, which is neater and probably less prone to scratches than the shiny one in older NUCs. The two USB ports at the front are handy too for plugging in, say, wireless keyboard or mouse receivers.
At the back of the unit, you get two HDMI ports so no issues if you're looking to connect to a monitor and a big-screen TV. In fact, with two Thunderbolt ports (supporting DP 1.4a and USB 4), you can hook up two more screens for a total of four.
There's also a 2.5Gbps network port at the back, thanks to the Intel i225-LM module in the box. If you're running a speedy 2.5Gbps network or plan to do so in future, the NUC 11 Pro has you covered.
To see how fast it is, I ran some quick benchmarks on this NUC, which is also codenamed Tiger Canyon, since it uses a 10-nanometre Tiger Lake processor that you'd also find on some laptops.
On PCMark 10, which measures performance in everyday tasks such as videoconferencing and spreadsheets, the little PC scored 4,400. Slightly faster than a Microsoft Surface Laptop 4, which had the same processor but less RAM (8GB) and scored 4,145.
As an everyday workhorse in the office, the NUC 11 Pro is no slouch and should work for those whose main jobs are collaborating with others through Zoom calls or e-mails and Office documents.
It shouldn't have issues running 4K video content, either, with its Iris Xe graphics chip providing the horsepower to show off the videos without fuss.
Just for fun, how does the NUC 11 Pro fare with games? On 3DMark, a synthetic benchmark that simulates games, the NUC 11 Pro scored a strangely low 944 for the Time Spy subtest, 2,426 for the Fire Strike subtest and 10,844 for the Night Raid subtest.
For some reason, that's significantly lower than both the Microsoft laptop and another laptop, the Dynabook Portege X30L-J that had a slightly faster processor but mostly similar specs.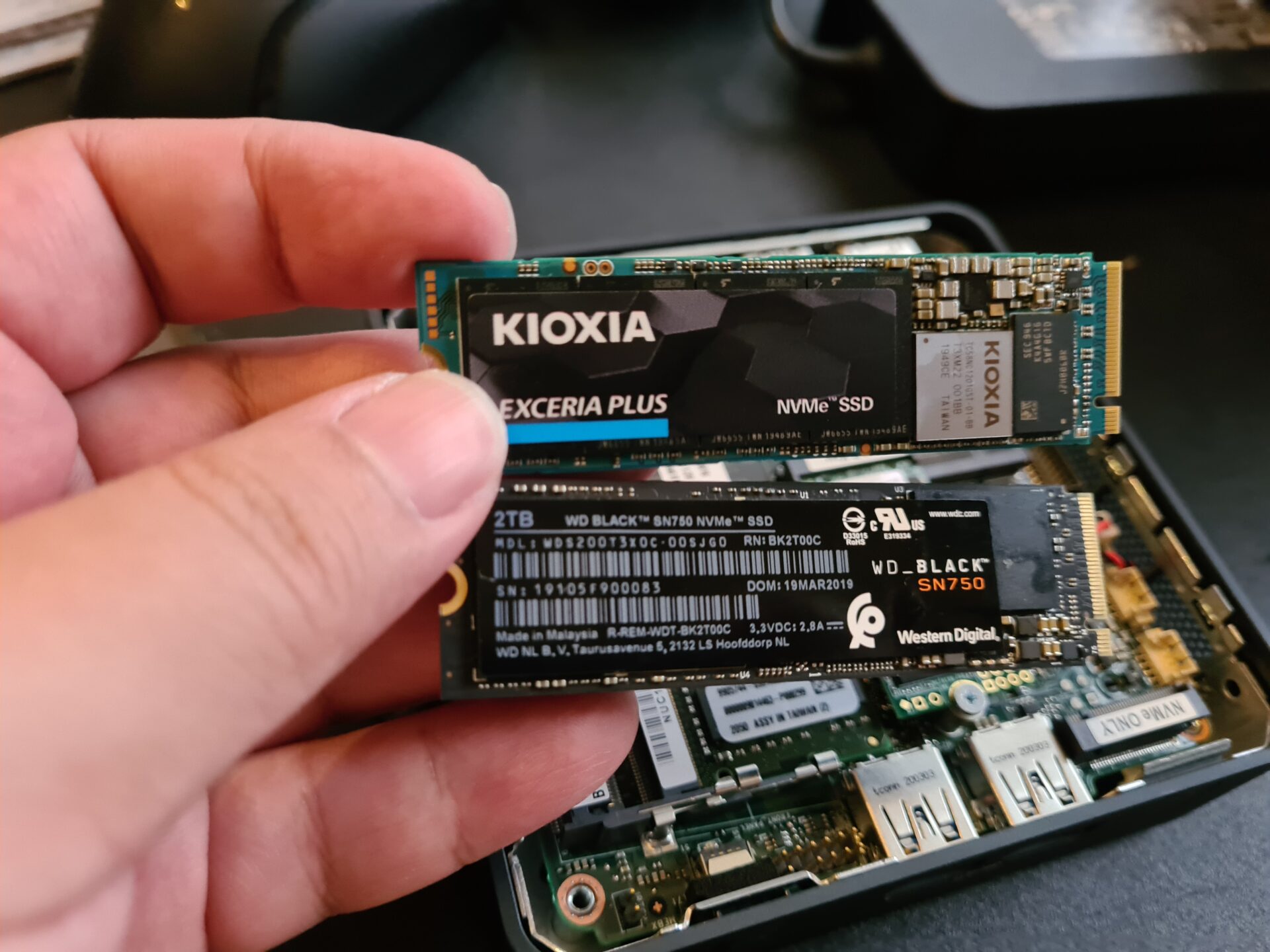 Okay, so this NUC isn't a gaming machine. Much like the thin and light laptops that rely on a similar processor and integrated graphics, you will likely see improvements over previous generations of Core processors but you probably can't expect to game on this NUC much.
Just to confirm this, I fired up Destiny 2 to see how it fares. On the lowest graphics quality settings and at a miserly 1,280 x 720 resolution, which resulted in large ugly pixels on my 30-inch Dell monitor, I got framerates of mostly around 40+.
That's pretty low, considering that most game-worthy discrete graphics chips will give you more than 60 frames per second easily. And that's on the sharper and more demanding Full HD resolution.
Having said that, I'd be fair to this little PC kit and say it's not really meant for gaming. It's still hard to squeeze a hot running graphics chip in such a small chassis.
Speaking of that, the NUC 11 Pro's fan does spin up when it is busy. When running the benchmarks, for example, the fan noise is audible though not so loud or high pitched that it disturbs your work.
I'd say it's closer to what you'd expect from a thin and light laptop when that spins up. In other words, silent most of the time but audible and still bearable when it starts working hard.
At the same time, the top cover can run warm to touch after several hours, though it's nothing to be worried about. A thin and light laptop chassis probably feels warmer.
Like previous NUC kits, the latest NUC 11 Pro scores in its versatility yet again. Easy to install and set up, it can be used in a variety of settings, from home to retail shops, and will do its work quietly in a corner.
While the graphics performance isn't what you'd need for games, it is adequate for everyday productivity tasks as well as commercial uses such as signboards.