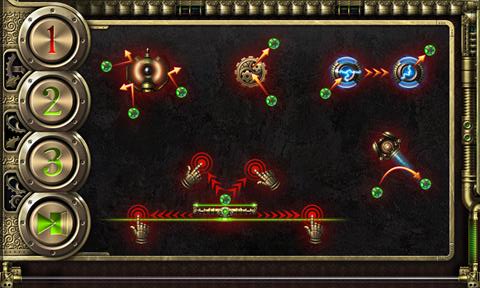 Tired of the same old apps on your smartphone?
In this week's round up of the apps, we check out Canon's Order Express and Twictures for the iPhone, as well as a number of cool apps for Android and Windows Mobile. Check out this weekend's Goondu picks.
Canon Order Express, free from iTunes App Store
Canon business customers now have an easy way to order their printing supplies from an iPhone. After signing up for a free account, you can start buying different kinds of officer paper in a slew of sizes. As the app remembers your orders in the last four months, you can place repeat orders at a click of a button.
Multiple delivery addresses can also be registered for deliveries to different locations.  The app's portfolio seems somewhat limited, as you can't buy Canon printer cartridges. The Japanese printer and photo giant says it plans to include other consumables in future, though for now, we wonder if there are enough businesses that order their paper supplies frequently enough to justify developing a single-function app like this.
Twictures, US$0.99 from iTunes App Store
Combine pictures and Twitter and you'll get Twictures, an iPhone-only app by serial app developer Sherwin Sowy that presents photos and videos from your Twitter pals in a slick interface. Besides letting you view each photo or video in full screen, you can reply, retweet or upload your own pictures as tweets. The app also packs in a photo editor that applies multiple filters such as Sepia, Grayscale, and other lomo effects to each image. Currently, Twictures supports snapshots posted on Instagram, Twitpic, Plixi, Lockerz, Imgurl, Posterous and Yfrog, plus videos from YouTube. The developer has promised to add more photo and video sites in future.
B-Secure SMS, free for lite version
Ever wanted to send secret SMSes to someone and have the messages "self-destruct in five seconds", as secrets do in the Mission Impossible spy movies? Well, you actually can now with a secure SMS app by Singapore firm B-Secure Technologies.
What this app does is to allow you to send "secure SMSes" to someone who has the same app on their phones. Before sending the message, you set a "time bomb" – say, 5 seconds – which indicates the time the message will stay on the recipient's phone after he or she has read it. Once this is triggered, the message is wiped off his or her phone.
Nifty? We sure think so. The app uses an SMS "hijack" method of receiving SMS messages, so they don't appear in your regular SMS program on the phone. The  free "lite" version works well enough for most users, but if you pay S$2.99 for the premium version, you get to password protect those messages you do intend to keep.
Who would use this? Besides spies, we think of guys who might not want their wives to be reading messages from their girlfriends from the karaoke lounge, for example.. Just saying.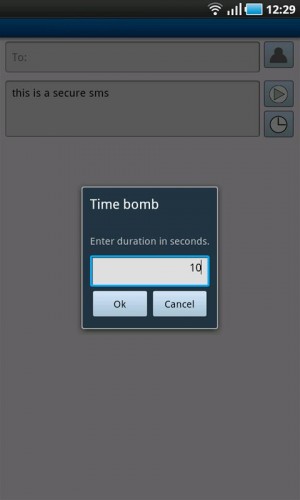 Epson iPrint for Android, free
One of the irritating things about surfing on a phone or tablet is that you often can't print directly from the device. Yes, I know, saving a webpage or picture somewhere else and printing it from a PC doesn't make exactly earn them the right to be called "post-PC devices". The good news is, printer manufacturers are coming up with apps that let you print to their printers easily. The latest to do so is Epson.
Its iPrint app, previously on the iPhone, is now available to Android users as well. And more than just a simple printer driver, it acts like a full app on the PC, enabling you to check the printer's ink levels as well as configure advanced print settings such as duplex printing and borderless printing. Search for it on the Android market. This is a must-have for Epson printer users.
RWC 2011 (free)
Football might be Singaporean's favourite sport, but rugby sure comes close with its own band of loyal followers. RWC 2011 is your one-stop official app for all news on the upcoming Rugby World Cup. With a simple swipe, fans can access the Match Centre for live match coverage, including live commentary, stats and video highlights.
If you happen to be in New Zealand, the app also includes a location-based element which lets you find out what events are on near your location. It even packs in stadium locations, seating plans and facilities for rugby matches.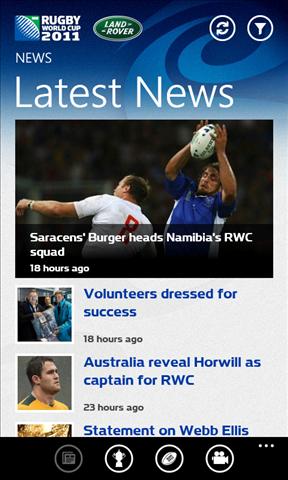 IonBallEX ($4.49)
A steampunk twist to the classic Breakout game, you control a platform and bounce balls to hit targets. Sound simple enough? Not so fast! IonBallEX features an experience point-based progression system and even end-level bosses who shoot laser beams at you as you try to smash them into oblivion.
IonBallEX is an Xbox LIVE game, which means gamers can earn points and get achievements to contribute towards their gamer score. Our only complaint is that the game does get too difficult sometimes, which can get frustrating. Otherwise, the graphics and controls are great and it's a great time killer. Grab the free trial to give it a go!