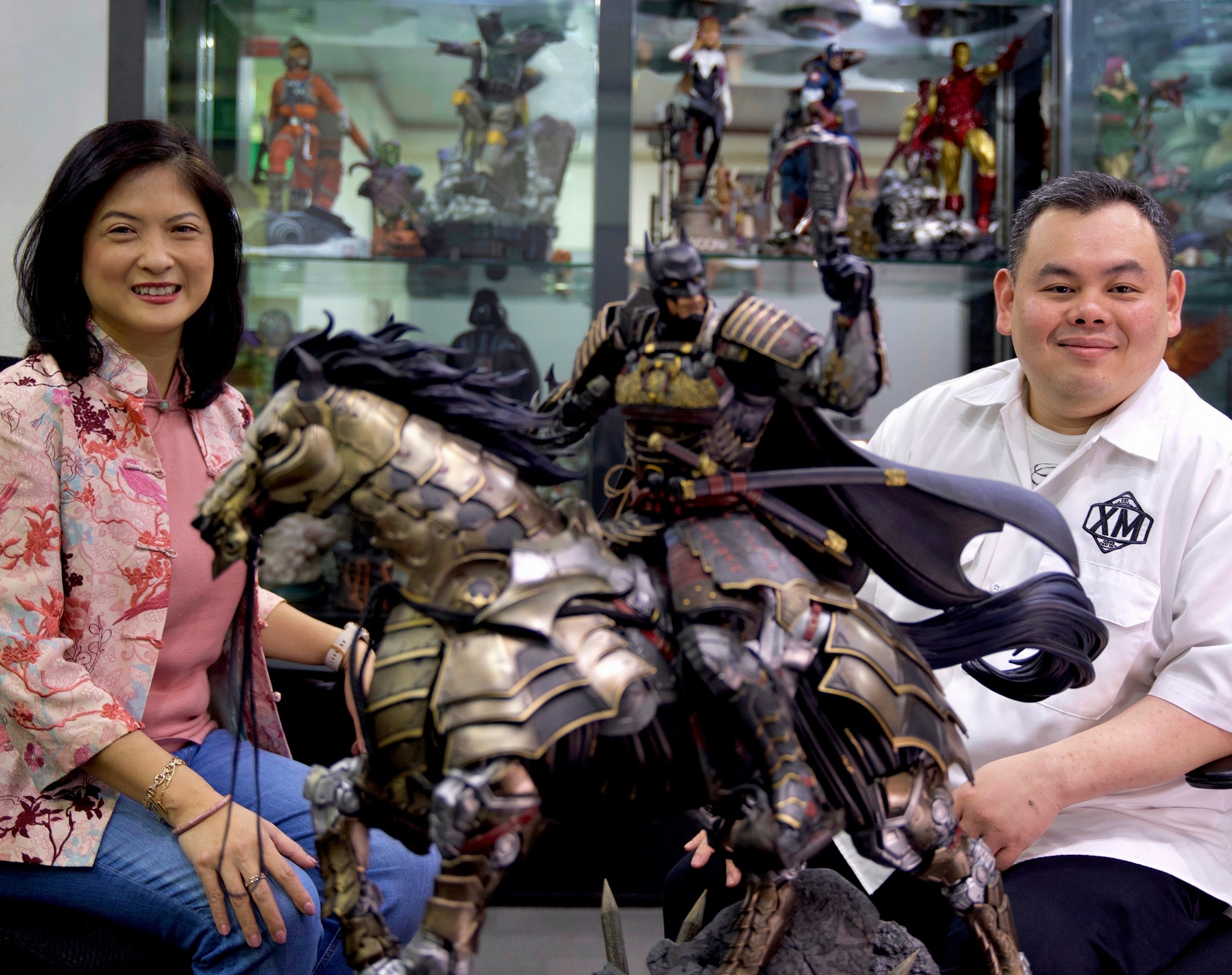 Singapore design firm XM Studios, famed for its handcrafted collectibles of superheroes and supervillains, has raised S$4.5 million in the form of exchangeable notes on Addx, a digital securities platform.
The exchangeable notes or digital tokens raised will be used by XM Studios to expand its premium mass collectible business in new markets. It will also fund the acquisition of new intellectual property licences and for general working capital.
Heliconia, the Temasek-linked investment firm, anchored the deal with a S$1 million investment. The rest of the offering, which was subscribed 1.75 times, was picked up by Addx accredited investors.
The tokenised notes will be redeemable in shares in XM Studios "at a significant discount under specific liquidity scenarios", according to a joint media release by Addx and XM Studios yesterday.
If not redeemed within 18 months, the notes will mature at an interest rate of six per cent per annum which benefits investors who want the money but not the equity.
Founded in 2012, XM Studios is a homegrown global design studio specialising in the creation of premium collectibles including characters from Marvel, Star Wards and DC Comics. Handcrafted and hand-painted each costs between S$1,000 and S$6,000.
In 2020, its revenues more than doubled to S$16.9 million from S$7.9 million the year before, recording a net profit of over S$4.2 million.
This deal is significant because a privately held company has tokenised its fundraising efforts, one of the first to do so here. Addx provides the blockchain and smart contract technology to automate the processes and reduce dependence on intermediaries.
An Addx spokesman said the key benefits for investors are access and liquidity. With fractional sizes – in this instance smaller amounts of investments enabled by security tokens, a much larger group of investors now has access to the private offering.
In addition, trading enabled by the Addx secondary exchange gives investors a pre-maturity liquidity option not open to investors in a similar deal that is not tokenised.
The digital tokens are now listed on the Addx platform where they can be traded by all accredited investors who can use the Singapore currency for trading.
Once qualified to trade, an investor will open an e-wallet and deposit a sum of money which will be held by DBS Bank. With this wallet, trading can begin.
As a new method of fund raising for private markets, tokenising securities allow for smaller sums – as little S$10,000, in this instance – to be accepted. Otherwise, in a deal like this for a private market, the typical minimum investment would be S$1 million.
By allowing fractional access at a minimum investment of S$10,000 , it would provide long-time XM Studio fans a chance to take part in the next growth of the company, said XM Studio CEO Ben Ang, in the joint media release.
Trading for the tokens which are open to all Addx accredited investors can go below the S$10,000 mark because of the efficiency of the blockchain.
Addx chief commercial officer Oi Yee Choo said that the digital tokens and other equity-linked products offer investors a chance to diversify their portfolios through companies that experience faster growth.
Formely known as iStox, Addx is based on blockchain technology. It uses a private, permissioned version of Ethereum. Permission blockchains differ from public and private blockcahins in that it has an access control layer to allow certain actions to be performed only by certain identifiable participants.
This gives it an additional layer of security. Addx is also licensed by the Monetary Authority of Singapore.
Founded in 2017, Addx is backed by Singapore Exchange, Heliconia Capital and Japanese investors JIC Venture Growth Investments and DBJ.
A version of this story appeared on graceblockchainblog

CORRECTION at September 14, 2021 10:33am: In an earlier version of the story, it was reported that Addx is backed by Singapore Exchange, Heliconia Capital and Japanese investors JIC Venture Growth Investments and DBS. It should be DBJ, Development Bank of Japan, not DBS, Development Bank of Singapore. This has been corrected. We are sorry for the error.