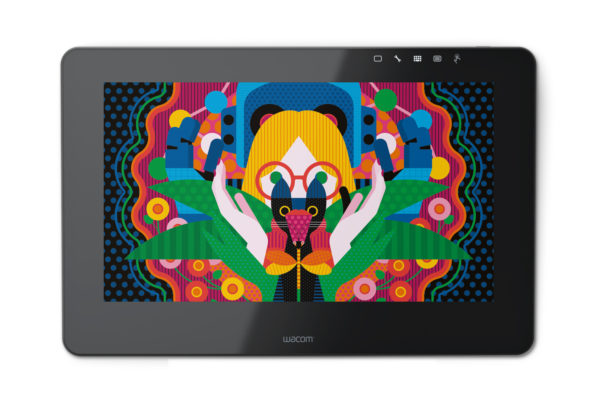 For more than a decade, I've dreamed of owning a Wacom Cintiq. If you're a professional artist or photographer, it may be worth your while to purchase a Cintiq. But for a hobbyist like me, there's no pay-off for what amounts to a very expensive tool.
Instead, for years, I've settled for various Intuos tablets, the last being the Wacom Intuos 5.
While many Intuos users are able to adjust to a new way of drawing–eyes on the screen, pen and hand on the tablet, you pretty much need a new skillset that involves good hand-eye coordination. So, for years, I never progressed very far with digital drawing and painting.
The "affordable" Cintiq we've always wanted!
Earlier this year, Wacom launched the Cintiq Pro screens in Singapore in two sizes: a 13-incher (S$1,499), and a 16-incher (S$2,199). I got my hands on the Wacom 13-inch Cintiq Pro for a few weeks, and it seemed like a dream come true.
Right out of the box, the thing that struck me was how slick the Cintiq was. Measuring 13.3 inches at the diagonal, the screen is in HD resolution (1,920 x 1,080). Incidentally, the 16-incher comes with a 4K screen and has a colour gamut of 87 per cent Adobe RGB. You can more on the specs on this Cintiq here.
Under the Cintiq, there're two spring-loaded stands that unfurl at a fixed angle, so you won't have to crook your head too much while painting.
Other than the Intuos I've been using, my daily drivers for digital painting have been my iPad Pro 12.9, and the Microsoft Surface Pro 4 (SP4). Some may see them as ersatz digital tools, but they're great for what I do–painting digitally as a hobby.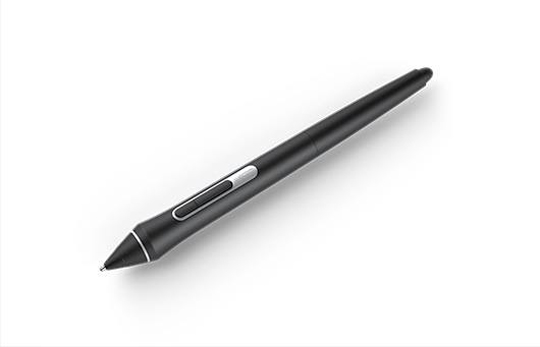 So, coming to the Cintiq felt like a breath of fresh air. The Cintiq comes with the new Pro Pen 2, which delivers 8,192 levels of pressure–a significant difference when compared with the experience of using the SP4 pen.
The Pro Pen 2 is particularly expressive and accurate, though it still has a little jitter when you draw a diagonal line slowly–this is a problem that many digital pens have, and it's quite surprising that it's here at all.
However, the Pro Pen 2 is especially good when doing fine line work. I don't have to zoom in as much as I do when I'm working on the SP4.
The Cintiq also comes with a pen holder that smartly lets you slot in parallel to the tablet you're done at the end of the day, or vertically as if you were dipping your pen in an inkwell.
While that's a smart design touch, there're also woefully bad ones, especially the touch buttons on the top right.
Not all's perfect
Traditionally, Wacom Cintiq devices come with handy shortcut buttons that allow users to personalise them for various functions, like zoom, undo, and so on.
But lately, Wacom has eschewed this design for a clutter-free look on the newer Cintiqs, capitalising on its US$99.95 ExpressKey remote to enhance user-personalisation.
So, the new Cintiqs come with touch sensitive buttons on the top right bezel, which are not customisable. Instead, these touch buttons serve as shortcuts to various settings, including one, inexplicably, for a soft keyboard.
Microsoft learned the hard way with its Surface Pro 3 2-in-1 that its Windows touch button situated along the bezel of the display can easily be activated by accident, and promptly released a utility for users to deactivate it.
Unfortunately, the ones on this Cintiq can't be disabled, and I often found myself touching them by accident, disrupting my workflow in the process.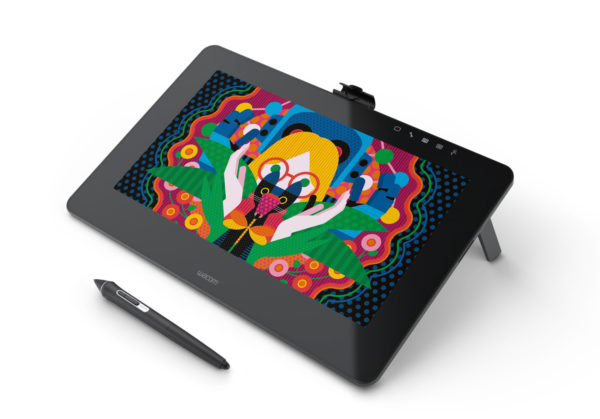 What is perhaps the biggest elephant in the room is the sheer number of cables needed to make this sleek tablet work. On each side of the tablet, there're USB-C ports for connecting the necessary cables to your PC or Mac.
What's more, the Cintiq comes with a Wacom Link adaptor that you'll need to connect to a mini DisplayPort on your computer, as well as a standard USB-A port (also required for the computer and the pen to recognise the tablet).
When all's said and done, you'll have two rigid set of cables sticking out of the tablet, and another two at the back of your computer, with the Wacom Link adaptor in the middle. If you were planning on painting with the tablet on your lap, you're pretty much tethered. And it's not going to be comfortable experience.
Conclusion
After years of waiting, Wacom has finally released an affordable Cintiq that warrants the attention of students, hobbyists and even pros who want a more compact option. But it's not perfect.
The bulky cabling and touch controls are sore points in what is otherwise a very good product. The wavy line problem that's present on this is also not good news for artists who like to draw and paint with a slow and steady hand, and one certainly doesn't expect it in a Cintiq.
Perhaps driver updates will solve some of these issues; perhaps they won't. But if you can deal with some of these compromises, the Cintiq Pro is the digital canvas you can finally afford.
A note for those of you with older Wacom products: My Intuos 5 grip pen works just fine on this Cintiq–which is fantastic since I'd invested in a couple of these not inexpensive pens.