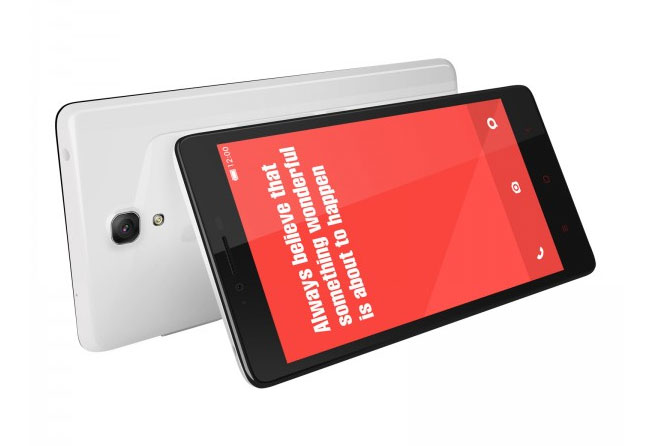 Like it or not, the first thing you have to bring up about the latest Xiaomi phone to turn up in Singapore is its price. At S$199, the Redmi Note is a no-brainer – it's a phone that has people readily saying shuddup and take their money.
This week, 5,000 Redmi Notes were sold online to Singapore buyers in just 42 seconds. Were these early adopters smart or silly to part with their money so quickly? After all, S$199 is still money wasted if you got a dud.
After getting my hands on the phone recently, I can say that the mainland Chinese company's latest large-screen Android gadget is far from a dud. Rather, it's a powerful and thoroughly competent device. And it's a pleasure to use.
Okay, it doesn't have a pretty aluminium case, but where it matters most, and by this I mean the hardware, this S$199 is surely the best S$199 you'll spend on a smartphone.
First off, the 5.5-inch screen looks great for watching videos and playing games, stuff you do while stuck on a train to school or work. The 1,280 x 720 resolution isn't the sharpest out there, but it does the job fine if you are not fussy and if you're not watching Full HD videos, for example.
When it comes to games, the Redmi Note actually does pretty well. The big screen means you can see details better, and the zippy eight-core 1.7GHz processor makes sure demanding games run smoothly.
I tried out racing games with the phone – something I'd usually avoid because I'm more a PC gamer – and the Redmi Note certainly doesn't shy away from the most demanding tasks from eye-catching titles. I don't remember a game running jerky.
Though the phone has a modest 8GB of internal storage, the microSD card slot lets you pop in cards supporting up to 32GB. That's perfect for folks who download lots of movies for watching on a train or plane ride.
The good news is that the phone also supports the latest in Bluetooth (version 4.0) and Wi-Fi (Wireless N), so this isn't a stripped down bargain basement offering. Like I said, its hardware specs and capabilities can put more expensive rivals to shame.
Not surprisingly, two areas where Xiaomi has shone in the past impress in the Redmi Note again.
The 13-meg camera, capable of a useful f2.2 aperture, is fast and supports what you'd expect – face recognition and high dynamic range (HDR). The sound quality, as we noted in previous reviews of Xiaomi devices, is better than average with solid audio reproduction and betrays little of the thin, canned sound common in smartphones.
In other words, despite the low price, this is no cheapskate phone. Far from it, I have to stress.
Indeed, with features that Xiaomi is already known for, such as dual-SIM support and the excellent MiUI Android interface, I'd say it is streets ahead of most low-cost rivals and even some more expensive models.
If there's one thing that betrays the Redmi Note's rather modest asking price, it's the simple plastic finishing. The 9.45mm thickness is also not the thinnest around.
Of course, there's also a reason for that. You can pull out the cover and change a battery, something that many users like.
With a spare battery costing a low S$9.99, you might just grab one for those long days out without access to a power point. Oh, and if you don't like the plastic case, you can add your own colourful flip case for just S$14.99.
That's the kind of pricing that puts a S$60 Apple or Samsung case into perspective – the "brand name" stuff is simply overpriced. And I think people are beginning to see what Xiaomi is trying to do – to disrupt the market with much better value gizmos.
There is but one caveat here for the Redmi Note. Being a phone originally made for the Chinese market, where 4G adoption is still in its infancy, it doesn't have 4G.
But for a phone costing S$199, I simply can't argue against that. If the original S$169 Redmi stoked your interest, S$30 more gets you a souped up Redmi Note with an even bigger screen.
This is a no-brainer. Shut up and take my money, indeed.