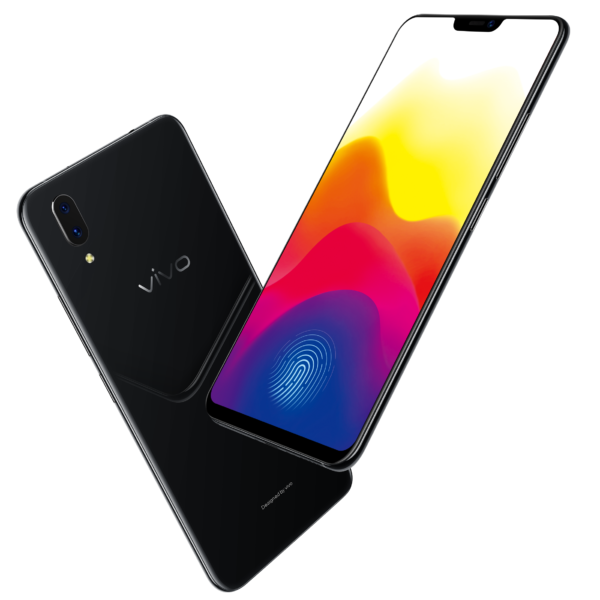 The Vivo X21 launched in Singapore today will be the first smartphone here with a breakthrough technology that has eluded the likes of Apple and Samsung – an in-screen fingerprint sensor.
This means users no longer have to find the sensor either at the front or back of the phone. They simply tap on a part of the screen, which is more convenient.
A prototype of the X21, out in Singapore on May 5, was first shown at the Mobile World Congress show in Barcelona in February. It had taken many by surprise then for being the first phone to showcase the in-screen fingerprint sensor.
This will help phone makers shift the fingerprint sensor to an accessible location while turning to bigger screens and slimmer bezels. In other words, more attractive designs.
On the X21, you get a 6.28-inch screen in 19:9 format. It is a Super AMOLED display with Full HD resolution. More importantly, it takes up a good 90.3 per cent of the front surface area.
That means the X21 is svelte despite the large screen. It measures just 7.37mm at the thickest, even with a 3,200mAh battery pack. Having said that, it can be quite worrisome holding on to the phone for the first time because it is so thin.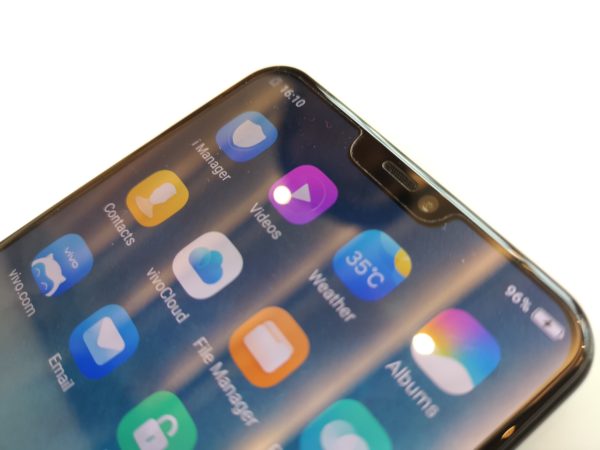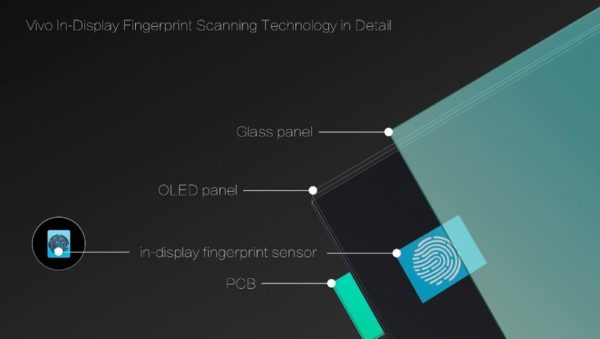 Setting up the login security using your fingerprint is the same as with any smartphone. From the settings menus, simply access the fingerprint enrollment page and let the smartphone sample your fingerprint.
Instead of putting your finger on a scanner, just press your finger on a dedicated area on the screen to begin. Notably, during my quick test today, the sampling took longer than expected when compared to other smartphones. It even asked me to press my thumb harder onto the screen to get more surface area scanned.
Once this was done, however, unlocking the phone was pretty quick. My only wish is that the sensor is moved higher up, to the centre of the screen, so I can have a firmer grip of the phone.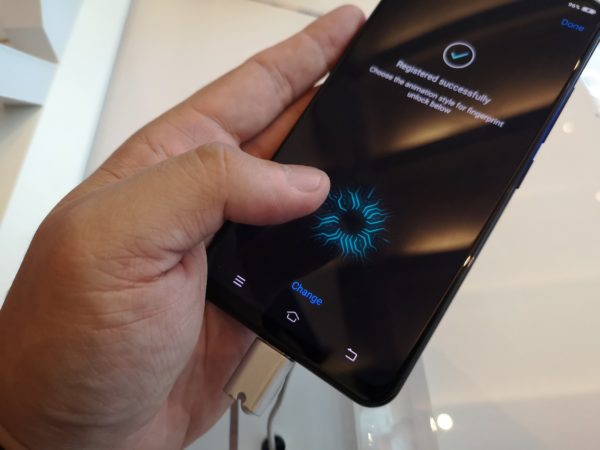 The X21 has 6GB of RAM and 128GB of storage space which is more than sufficient for a typical user. If that's not enough, there's a microSD card slot to expand the memory – something I am glad is still around, along with the 3.5mm headphone jack.
For photography, we have a front-facing camera with a 12-megapixel sensor and an f2.0 lens. We get a dual-lens setup for the main camera, which sports a 12-megapixel sensor with an f1.8 lens and a 5-megapixel sensor with an f2.4 lens for close-up shots.
I didn't have much time with the camera during the launch so I'd wait for the review unit from Vivo to check it out more. Do look out for our phone review soon.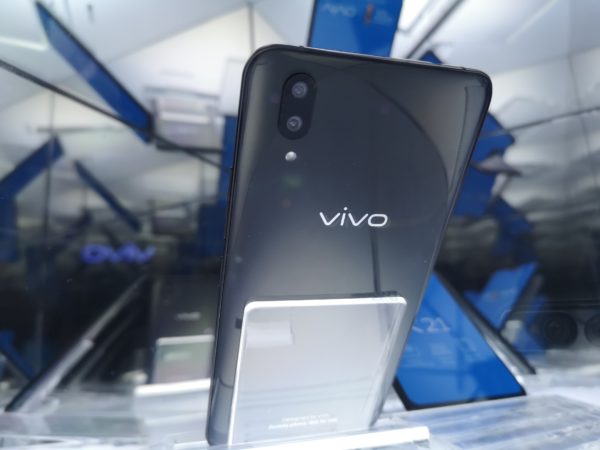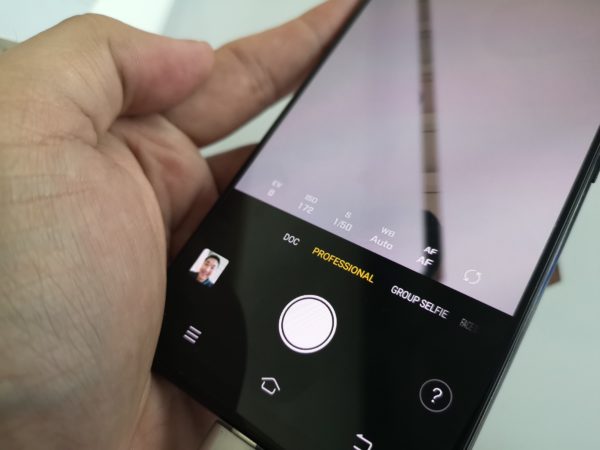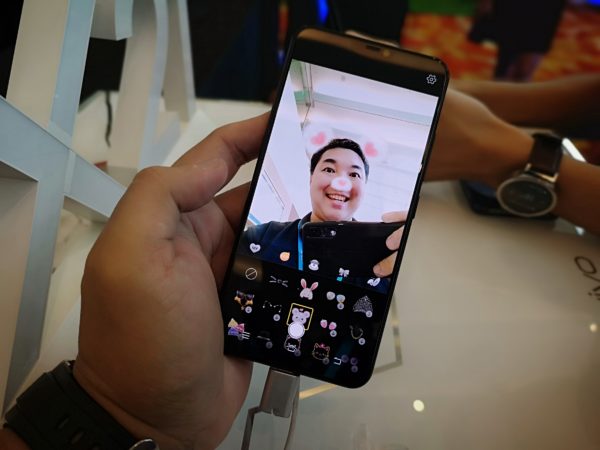 With such hardware, you'd think the X21 should be seen as a bonafide flagship phone. For some reason, Vivo has gone with a decent but not top-end processor in the shape of Qualcomm's Snapdragon 660, so this could be an issue for folks looking for a no-holds-barred phone.
Is it that bad? Okay, this is not the Snapdragon 845 common on flagships, but the Snapdragon 660 still has the Artificial Intelligence Engine (AIE) to help with photography by setting the camera up for different shooting scenarios.
This is something that Huawei and Asus have on their latest offerings. To be fair, I don't think the Qualcomm 660 should have major problems dealing with daily computing tasks.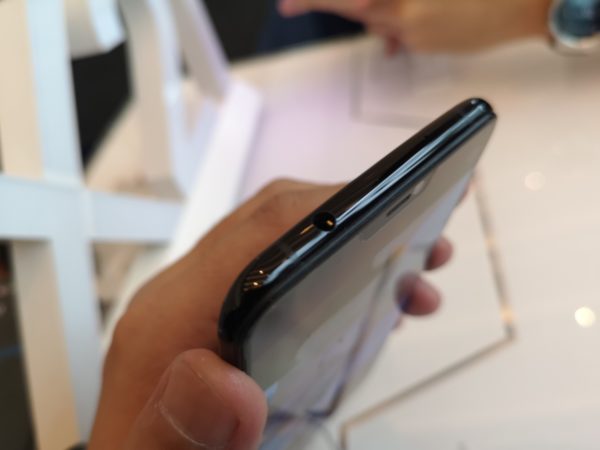 At S$799, the new phone from Vivo doesn't come cheap. Yes, it has a world-first in the in-screen fingerprint sensor, but will it be enough for users to cough up that much for a relatively unknown brand here?
Don't forget top-end phones such as Huawei's Mate 10 Pro is priced around $820 on online retailers now and budget phones such as the Asus Zenfone 5 can be bought at $499. So, the Vivo X21 will have to prove it's not just a one-trick pony.
We will have more on the X21 when we get to try it out more for a review.
Podcast: Play in new window | Download