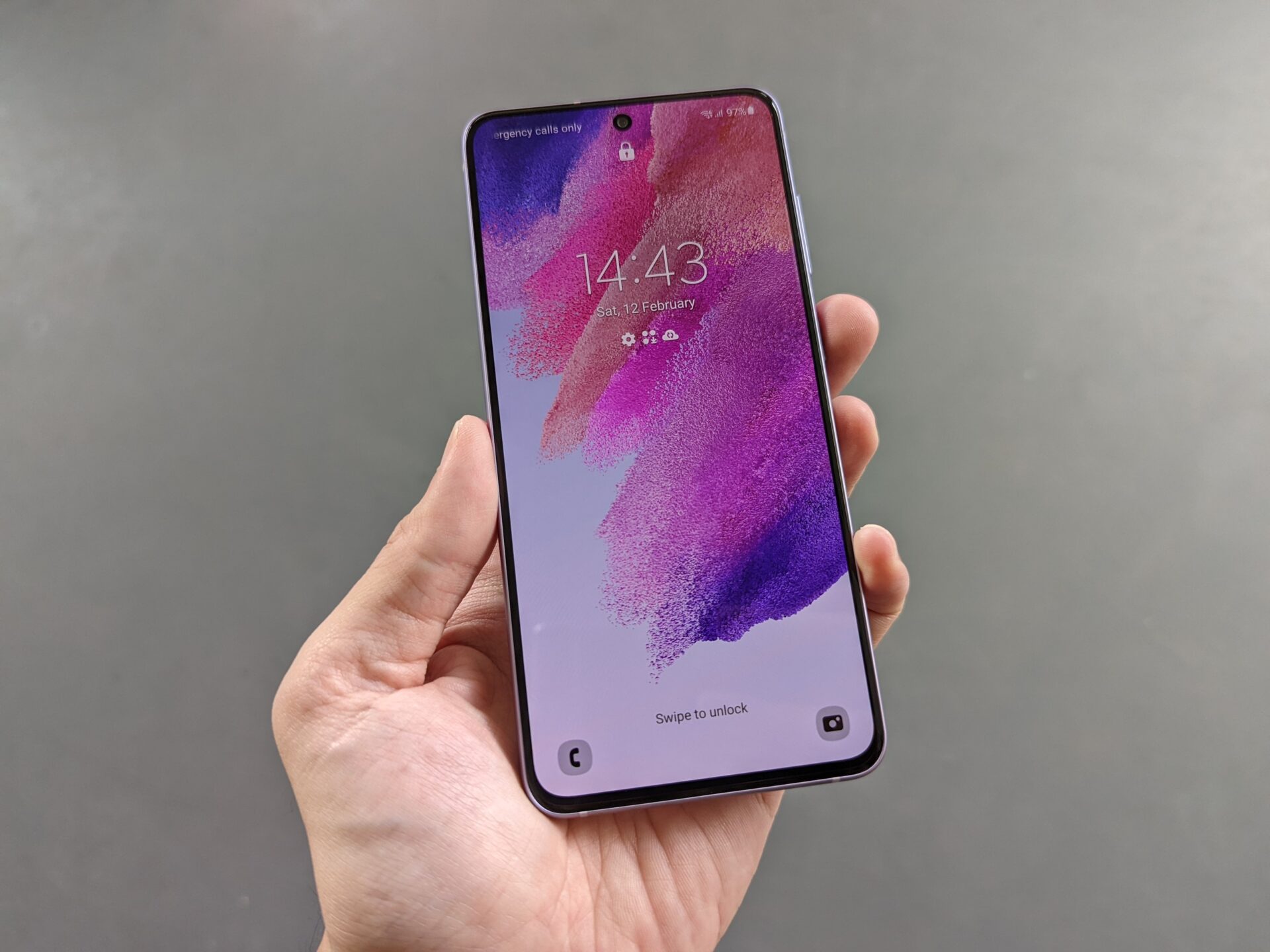 The Samsung Galaxy S21 Fan Edition (FE) is the latest entrant in the freshly re-incepted Galaxy FE series of devices (the other FE device, other than the Galaxy S20 FE from last year, is a Note 7 FE).
Seemingly modelled as Samsung's answer to the burgeoning array of mid-budget flagships, they retain the premium bits that make the Galaxy S series the successes they are, but are cheaper by omitting only what average users should not acutely notice.
This is a formula adopted by Google with its Pixel A devices. Such devices typically launch about six months after the flagships, serving those looking for something great but not costing top dollar. Ultimately, they are mid-refresh cycle sales drivers that target mainstream users, keeping things fresh until the next flagship launch.
The Galaxy S21 FE outing should have been a follow-up to resounding acclaim that the Galaxy S20 FE was. Unfortunately, a global chip shortage meant the Galaxy S21 FE arrived a full five months behind schedule, weeks shy from the launch of the Galaxy S22 series.
Retailing at S$978 for the 8GB RAM/128GB storage variant (the 12GB RAM/256GB storage variant goes for S$70 more), this is a phone that needs to get its game on to attract users.
Design and screen
Holding the device in hand, I find the look and feel of the Galaxy S21 FE a familiar one. It uses the same "glasstic" material from its S21 siblings that is effectively plastic, but mimics matte glass. The main difference here is that the camera bump uses the same material instead of the metal trims in its non-FE siblings.
Some find the material not premium enough. Personally, I like the material as it is lighter and less fragile than glass. It is also rather fingerprint-resistant, especially in the light purple colourway of our review device. Samsung has made some really plasticky phones before like the Galaxy S5, but this is not one, in my book.
The widths of the device are rounded and matte chrome finished, and look to be quite resistant to micro scratches over my days of use.
They are made of metal, and the gentle curves and design remind me of iPhone 6/7/8-era devices (down to the antenna bands). I suppose there are only so many ways to make the sides of a smart device. At least they are comfortable to hold.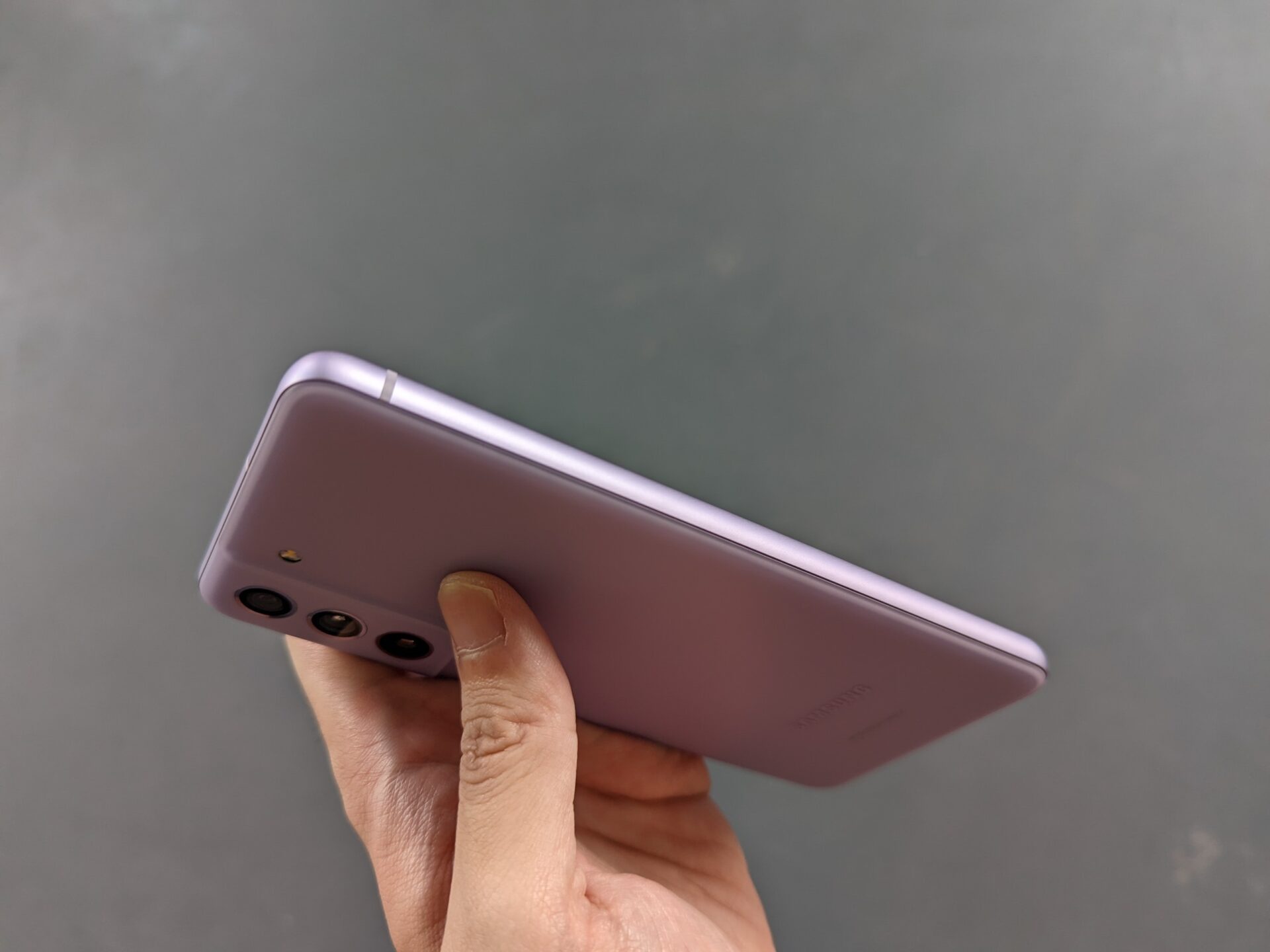 Beyond the material, the Galaxy S21 FE curves, squares, and have its buttons in similar spots as its siblings. The left and top widths of the device are empty, save for an ambient microphone on the top-right.
A SIM card tray and one of two speakers adorn the bottom (the other fires from the handset speaker on the centre-top edge of the screen). Volume control and power buttons are on the right.
Measuring 155.7 x 74.5 x 7.9 millimetres and weighing 177 grams, the Galaxy S21 FE is a rather handy device by my standards. At no point did I find the device bulky nor un-pocketable. After using a long line of phablets, I even began to appreciate how I did not feel a bulge in my jeans pocket when sitting down.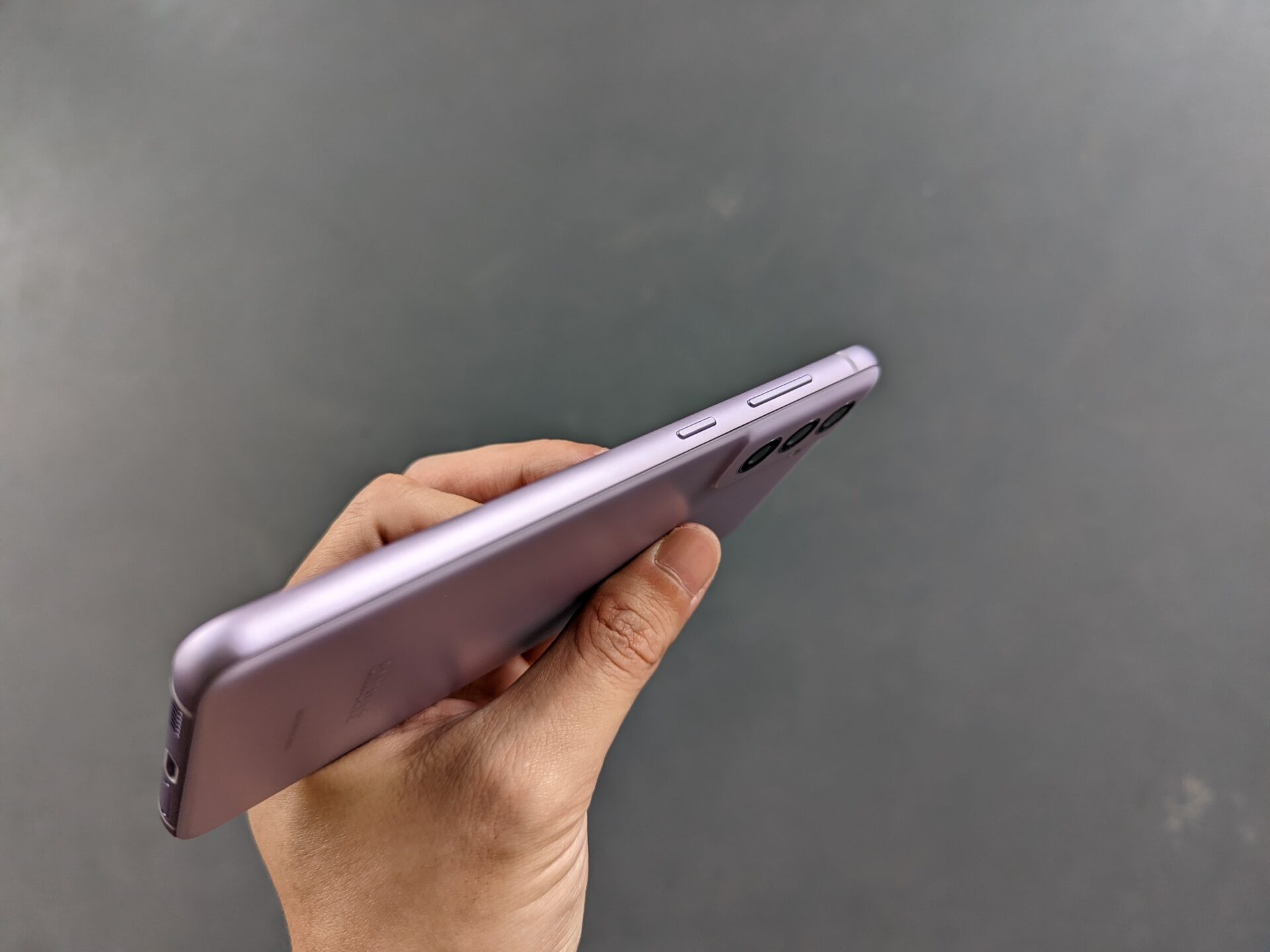 Its 6.4-inch screen sits between the 6.1-inch Galaxy S21 and 6.7-inch Galaxy S21+. The display on offer here is the same full-fat 1,080 x 2,400-pixel, Dynamic AMOLED 2X unit that packs high 120Hz refresh rates and HDR10 support as its compatriots, and similarly hardened with Corning's Gorilla Glass Victus. True to its mission, no corners are cut (figuratively or literally).
There is little to complain about the display. Viewing angles and brightness are very good under direct sunlight, as per Samsung's tradition with mobile OLED displays.
Nevertheless, I had both the Galaxy S21 FE and Galaxy S22 Ultra in my possession during the review, and the Galaxy S22 Ultra's display is a tad brighter and better looking, but likely an outcome of generational improvements than component class difference.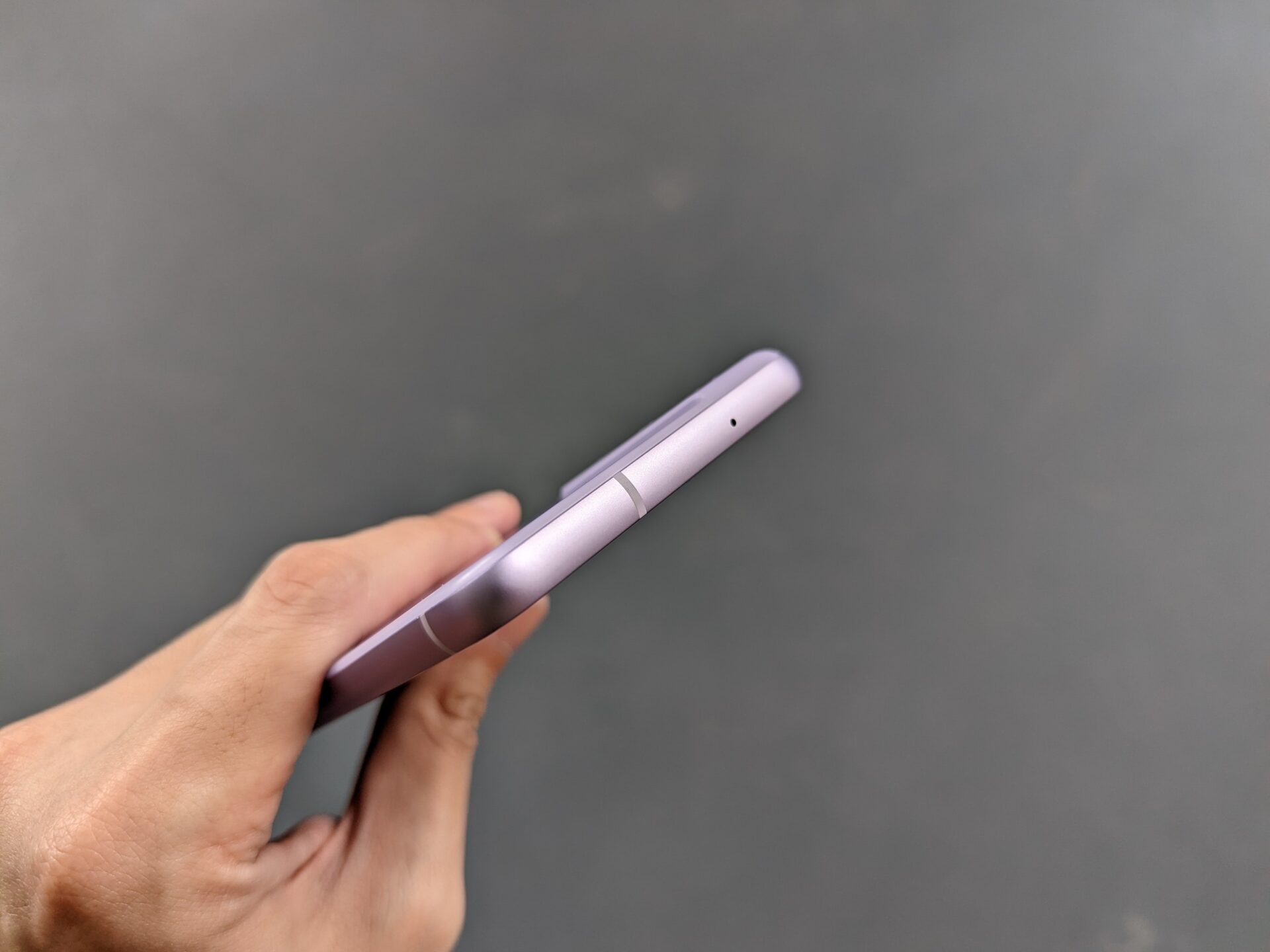 120Hz support for the screen is activated via the Motion Smoothness menu under the Display settings page. Unlike competing devices, the Galaxy S21 FE sticks to the 120Hz refresh rate as long as the high smoothness option is selected, regardless of whether you are scrolling social media feeds, messaging, taking pictures or just reading without interacting with the device. 60Hz only comes on when I fire up a game.
120Hz refresh rates can really chew through battery life, and refresh rates should dial down when the occasion does not call for them. I hope this will be addressed through a software update in the future.
Performance and battery life
As per tradition, Singapore is receiving the Samsung Exynos 2100 variant of the Galaxy S21 FE. It is an octa-core design with one 2.9 GHz Cortex-X1 core, three 2.80 GHz Cortex-A78 cores, and four lower-power 2.2 GHz Cortex-A55 cores, and manufactured on a 5-nanometre process. A Mali G78 MP14 graphics unit accompany the processor setup.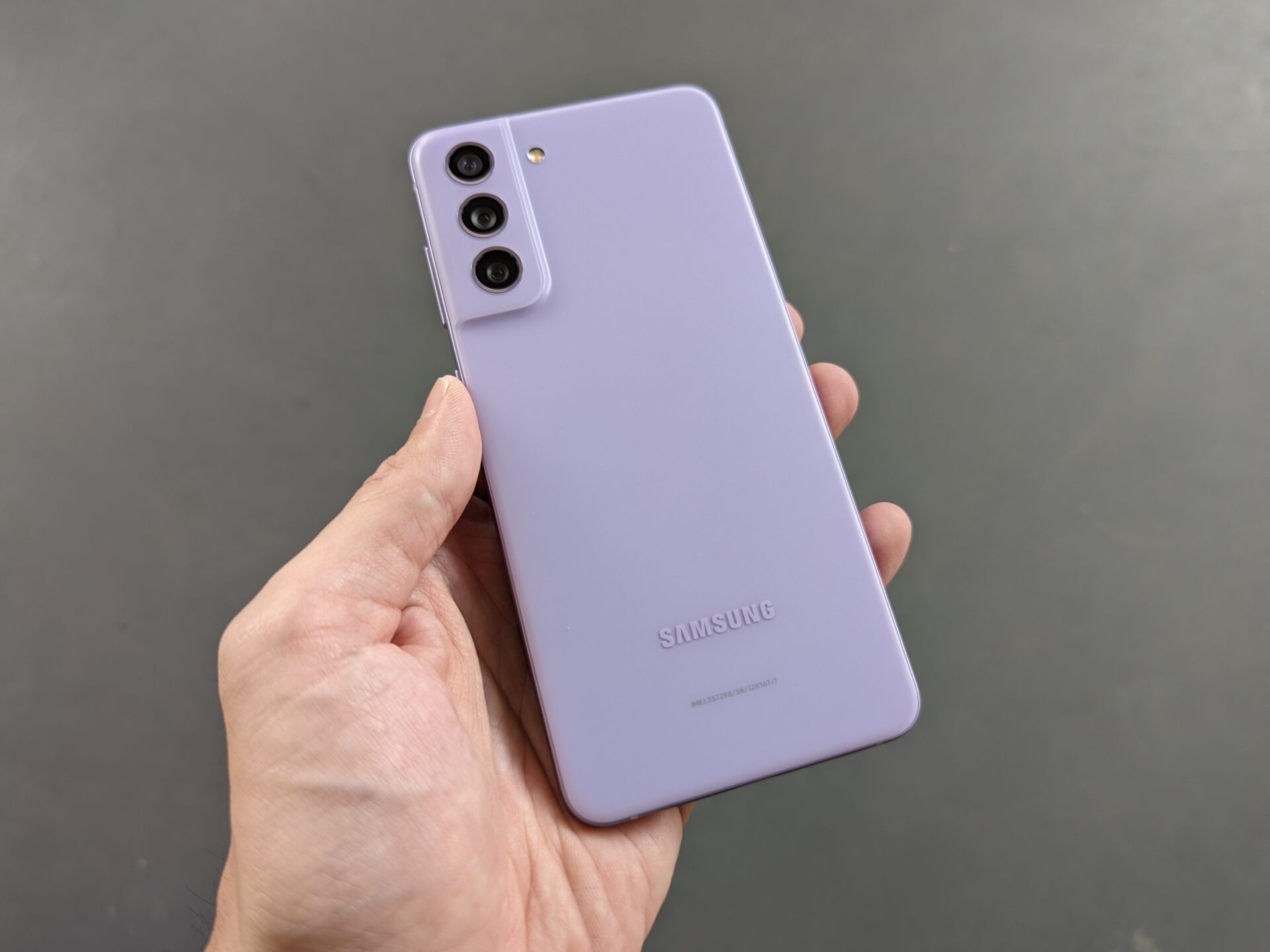 There is little to complain about snappiness, and the device is as quick as the Galaxy S21 flagships from last year. Meanwhile, the Galaxy S22 series have moved to the newer Exynos 2200 made on a 4-nanometre process (or a Qualcomm Snapdragon 8 Gen 1, depending on region).
The improvements the 2200 series processors provide may be incremental rather than game changing, but remember this is a device at the sub-S$1000 price bracket.
You can be paying a premium for last year's flagship tech over incoming value-conscious flagships – of which a select few will pack 2022's flagship processors – even if the price drops below the S$900 mark for the base model.
I picked PCMark 10 for Android to put the Galaxy S21 FE through its paces running the Work 3.0 benchmark. It features day-to-day performance workloads browsing the Web, editing photos and videos, as well as writing and manipulating data.
The phone's score of 14,125 is a top 20 showing among peers running top-end Qualcomm Snapdragon 888 and Snapdragon 8 Gen 1 chips. Impressive.
To test out the graphics, I fired up Asphalt 9: Legends. Cutscenes were smooth, anti-aliasing was very good though not perfect. 3DMark for Android (Wild Life), which tests the performance of commonly-used game rendering engines on the device, threw up a score of about 6,406.
There was some stutter at the busiest parts of scenes, but the Galaxy S21 FE is an admirable outing among the top 10 per cent of devices tested, well within range of the flagships from last year.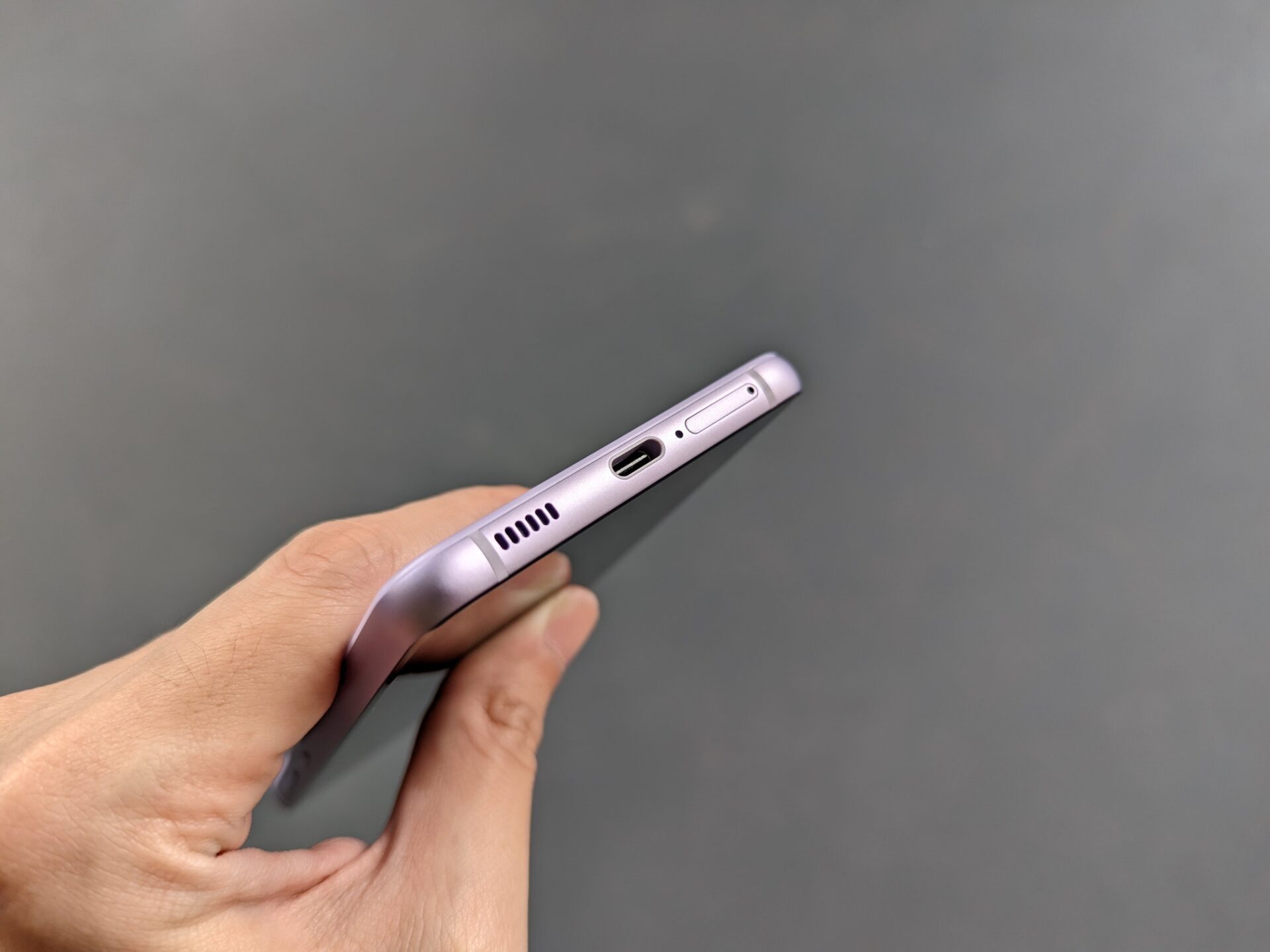 The fingerprint sensor is an optical unit integrated underneath the display in the lowest ten-percent of its height. The positioning feels a little too low, and I have to adjust my grip to reach for it before moving back up to interact with the device after it unlocks.
In use, however, it is very decent. I did not encounter failed reads despite the optical tech. Registration is also generally smooth, though I do think I scanned my prints quite a number of times.
Battery life from the 4,500mAh cell is just about average. I usually have 30 over per cent battery life left after testing the camera, some gaming, and consuming of social media, after a day.
These are figures from setting the display on a 60Hz refresh rate, though, as I would not want high refresh rates to stay nearly permanently on during use.
The device maxes its fast-charging capabilities at 25 watts, which is similar to its Galaxy S21 siblings. However, this is rather unimpressive in the Android world, where charging speeds of 60 watts to 100 watts are increasingly common. Wireless charging clocks in at 15 watts, with 4.5 watts for reverse charging devices – average but serviceable figures.
Cameras
The Galaxy S21 FE retains the imaging unit on the Galaxy S20 FE, which in turn retained the main shooter from the Galaxy S20+, with small tweaks to the ultrawide and telephoto modules.
More importantly, this means the camera hardware is a generation behind (two if you count the S22 series) from its brethren in the same numerical generation.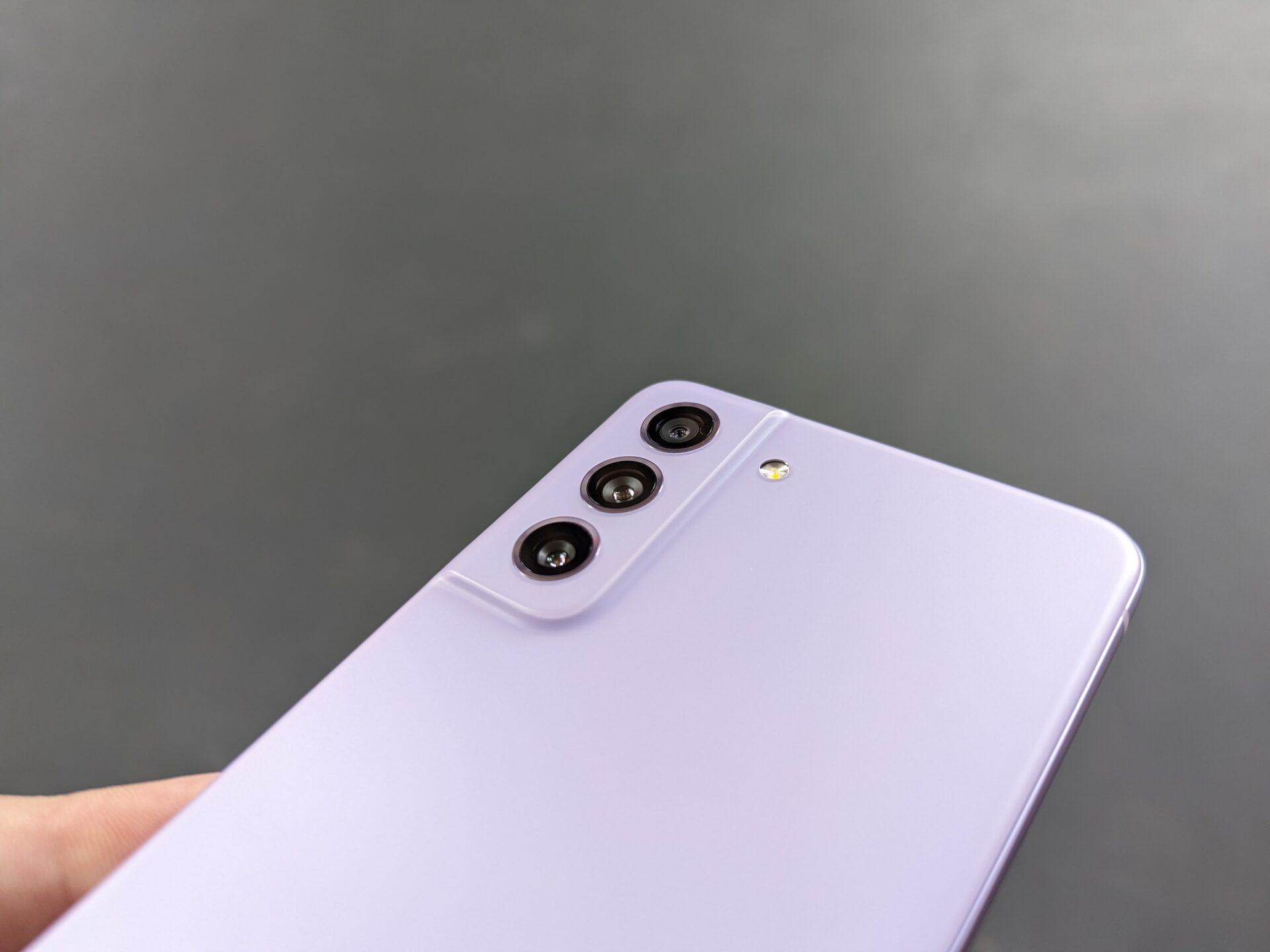 Wide: 12 MP, f/1.8, 26mm, 1/1.76″, 1.8µm, Dual Pixel PDAF, OIS
Telephoto: 8 MP, f/2.4, 76mm, 1/4.5″, 1.0µm, PDAF, OIS, 3x zoom equivalent
Ultrawide: 12 MP, f/2.2, 13mm, 123˚ field-of-view, 1/3.0″, 1.12µm
Selfie: 32 MP, f/2.2, 26mm, 1/2.74″, 0.8µm
The specs may look rather ho-hum, but the image quality on offer is better than some S$700 devices overall. While Samsung has made some sacrifices in imaging hardware compared to the Galaxy S21 series, they continue to deliver the full, proper suite of flagship-class optics from a generation behind. Reasonable, in my opinion.
When it comes to night shots, I think there is a good case to use the Night Mode to capture whatever you have in mind. There is an appreciable improvement in quality if you're willing to spend a few more seconds letting the sensor capture more light and the algorithms improve the image.
One thing you do lose, though, is autofocus on the selfie camera. In return, you get more megapixels, and a wider field of view.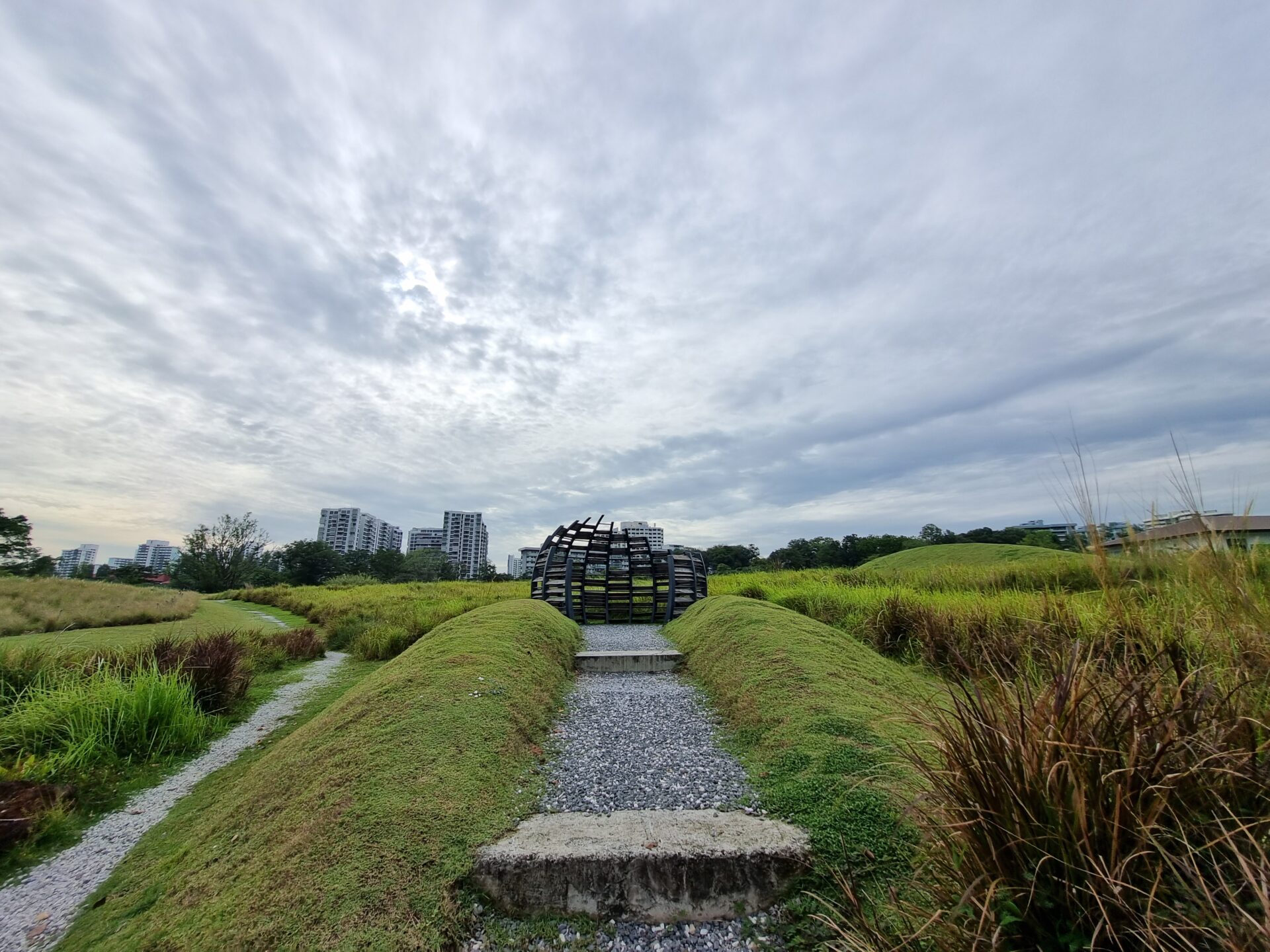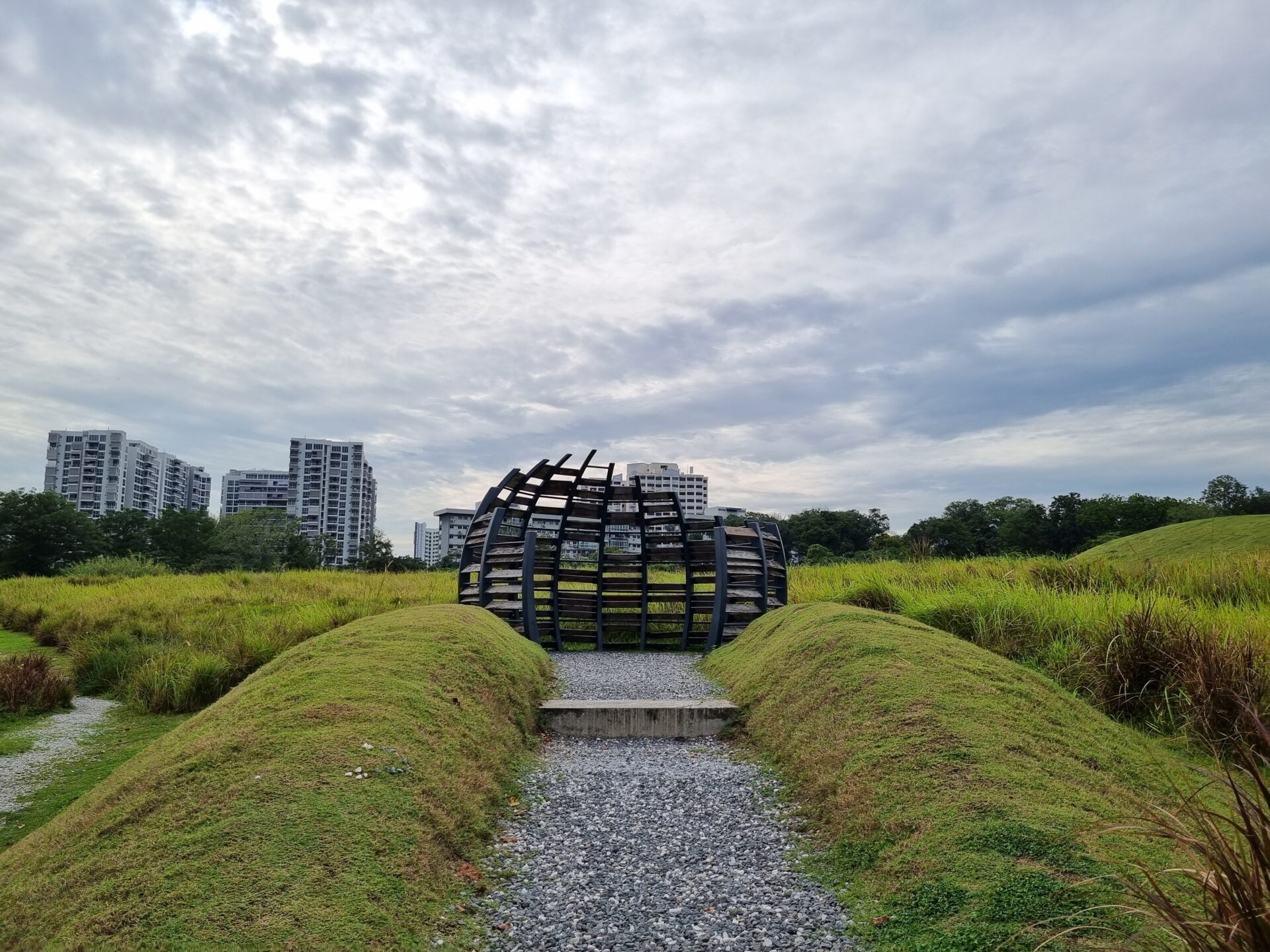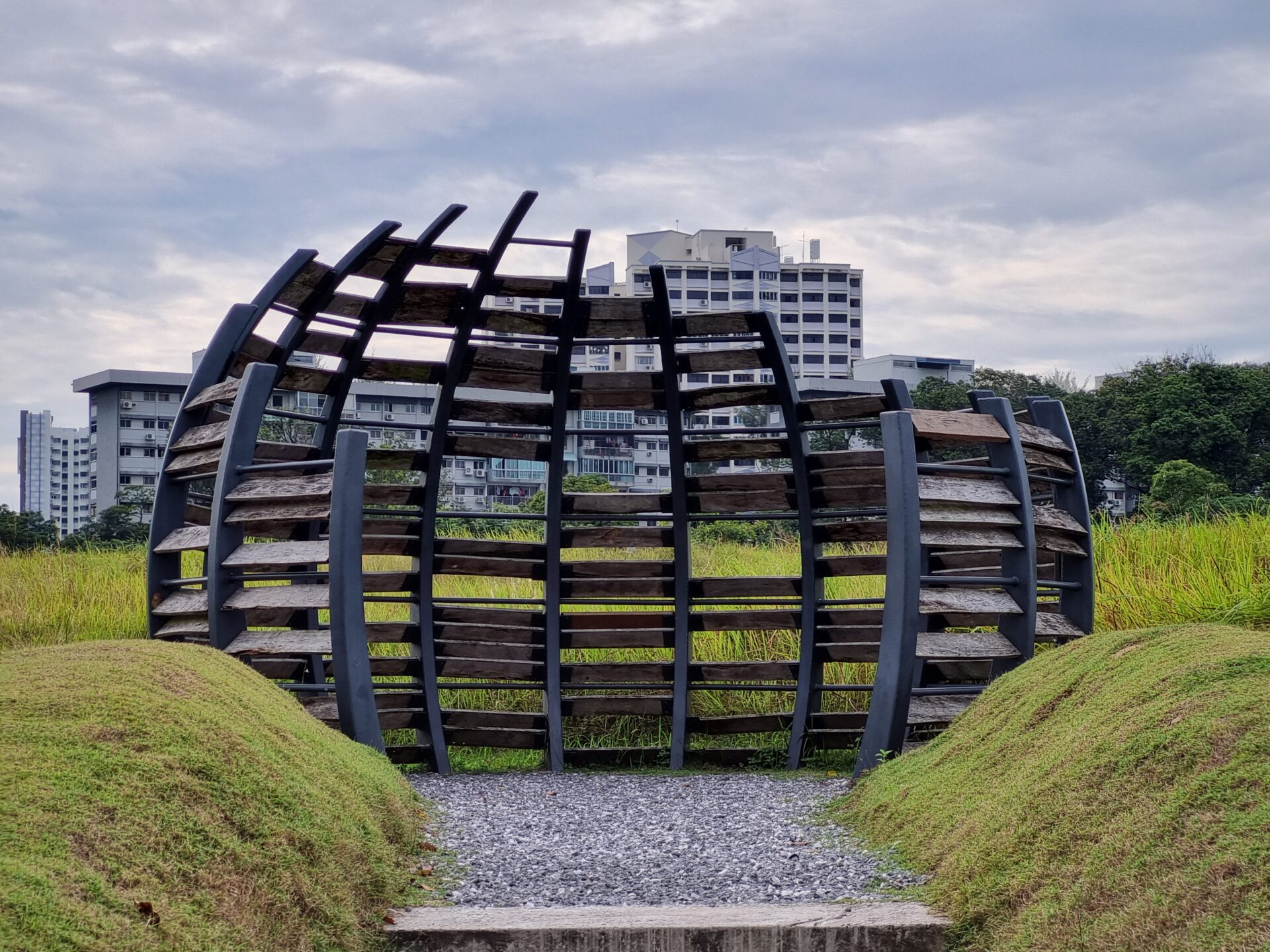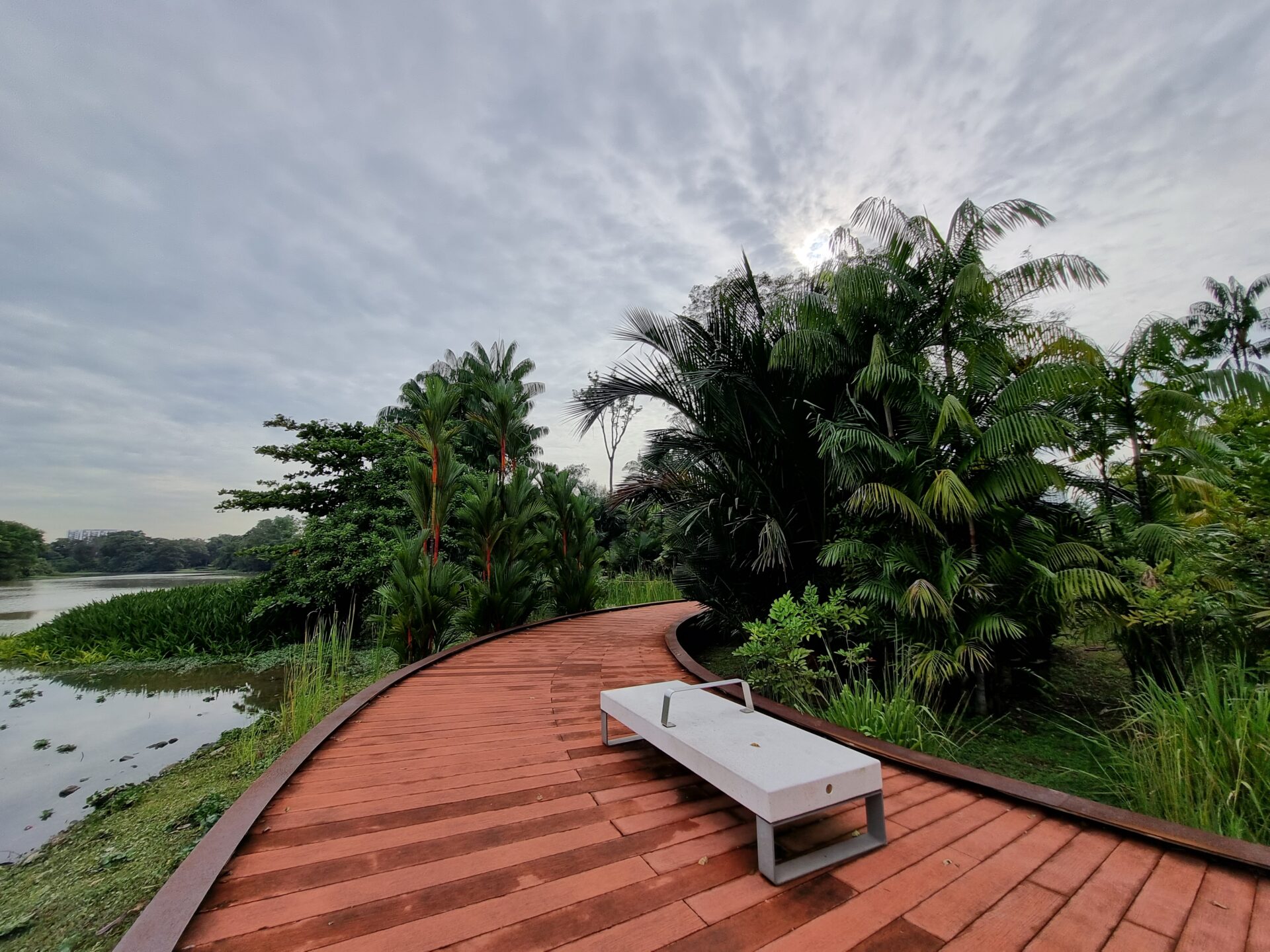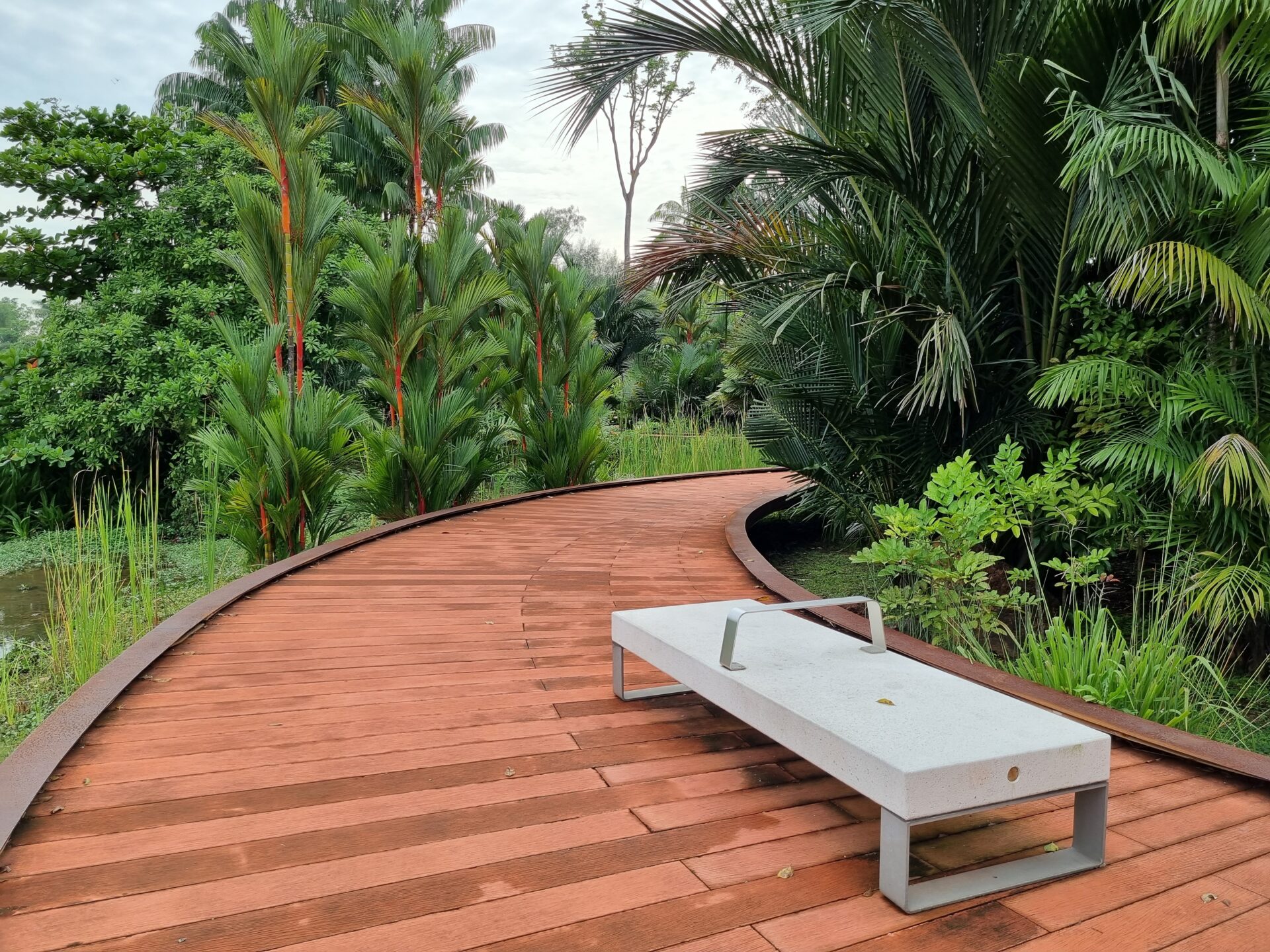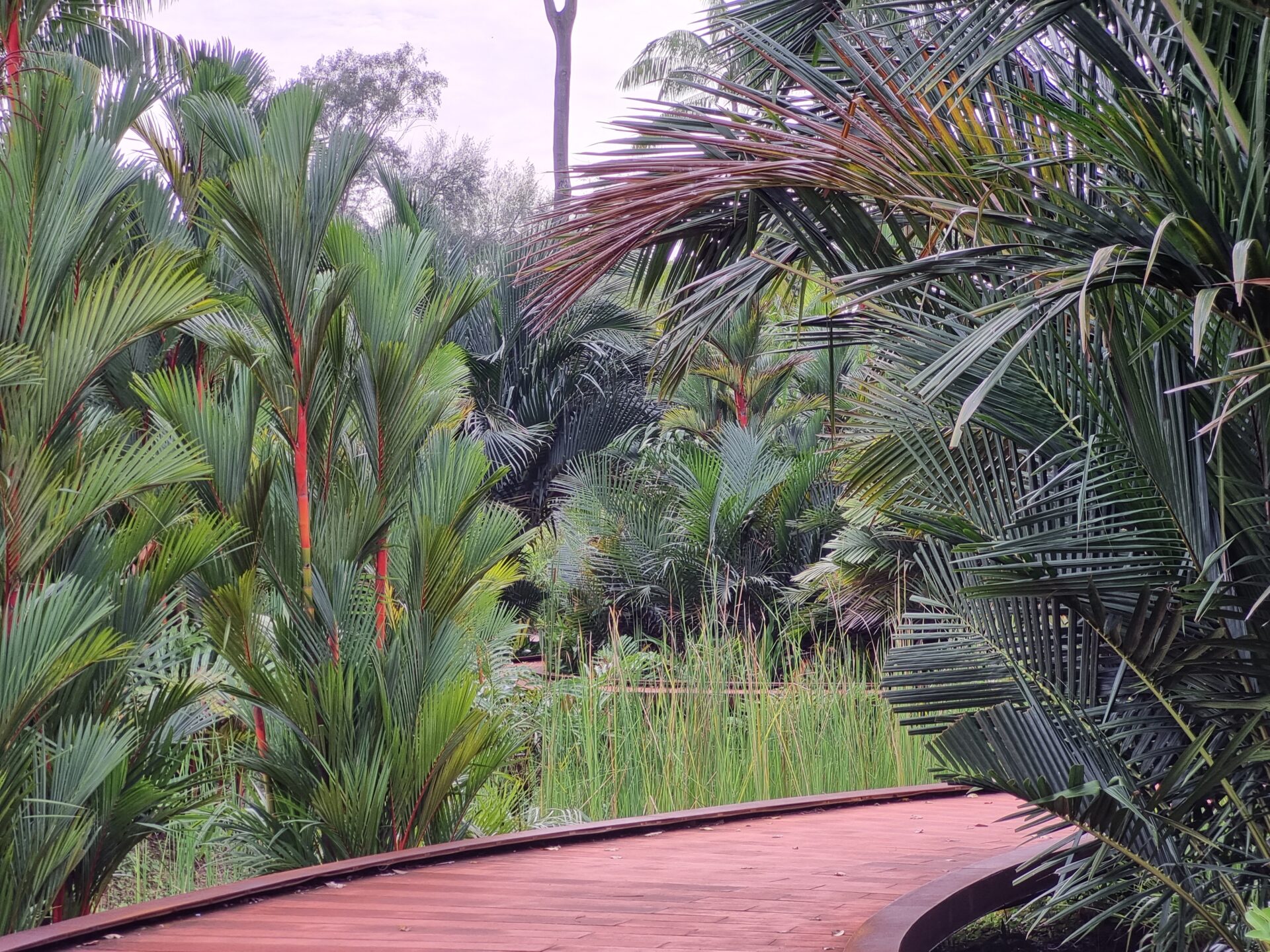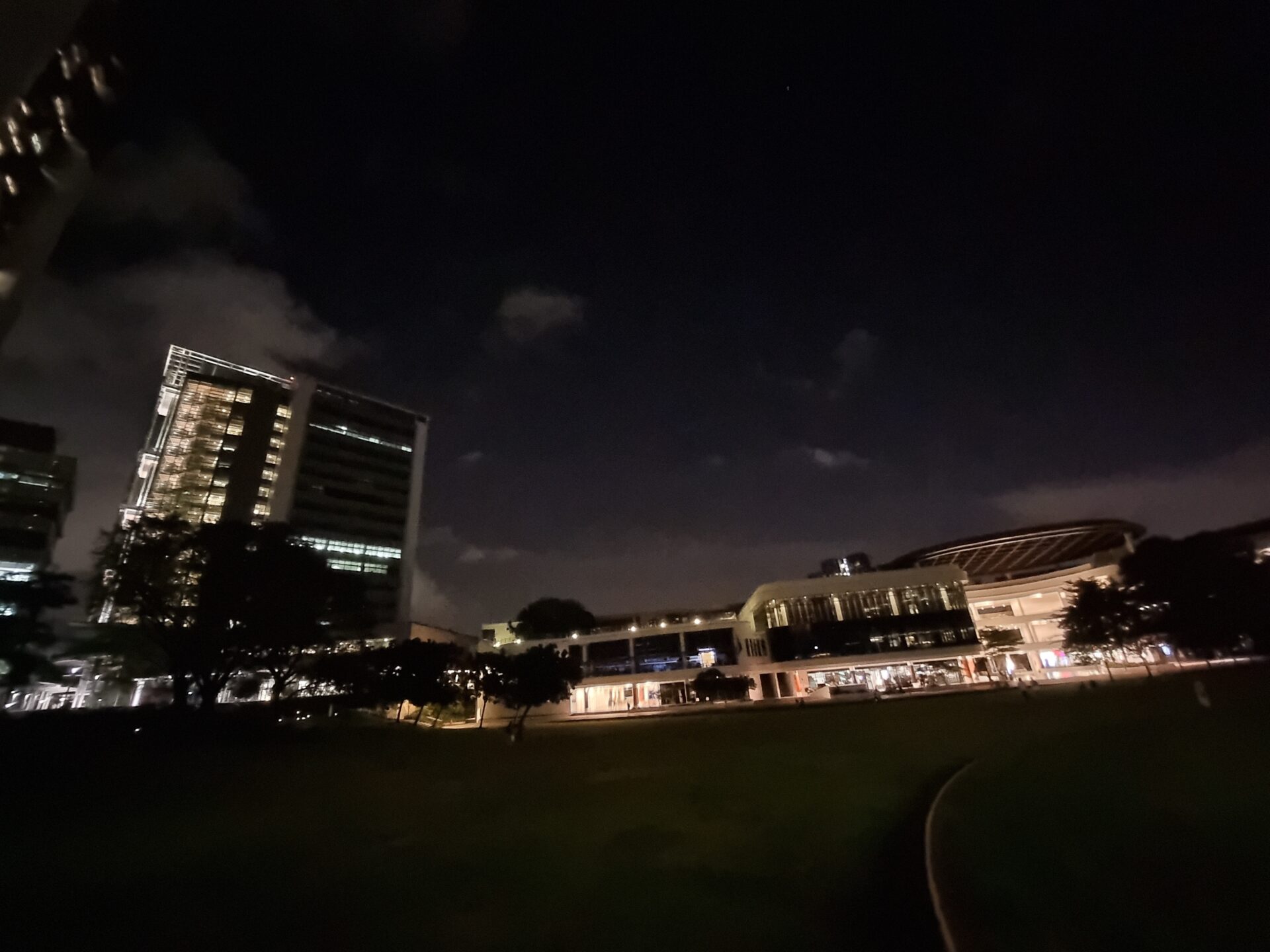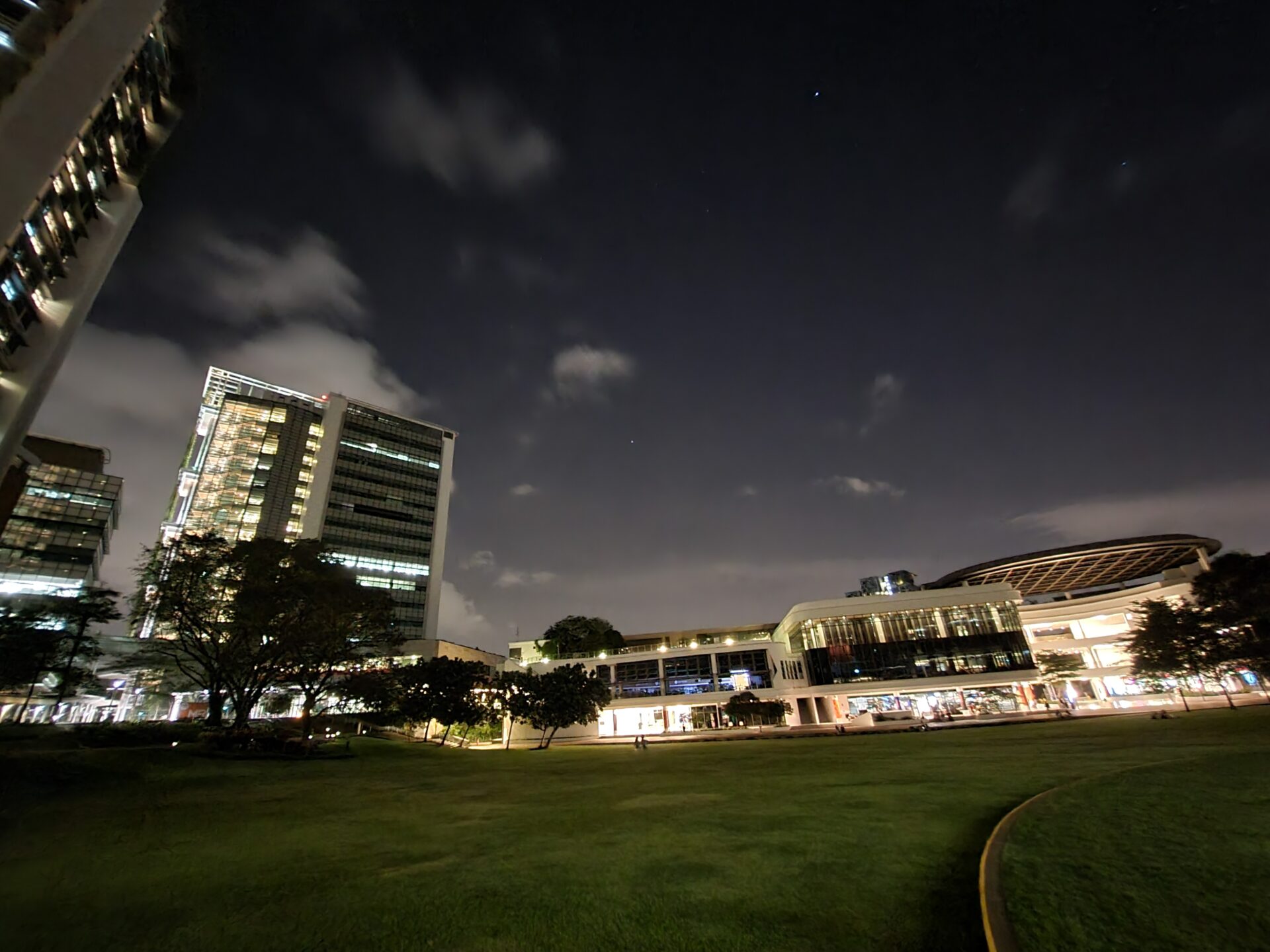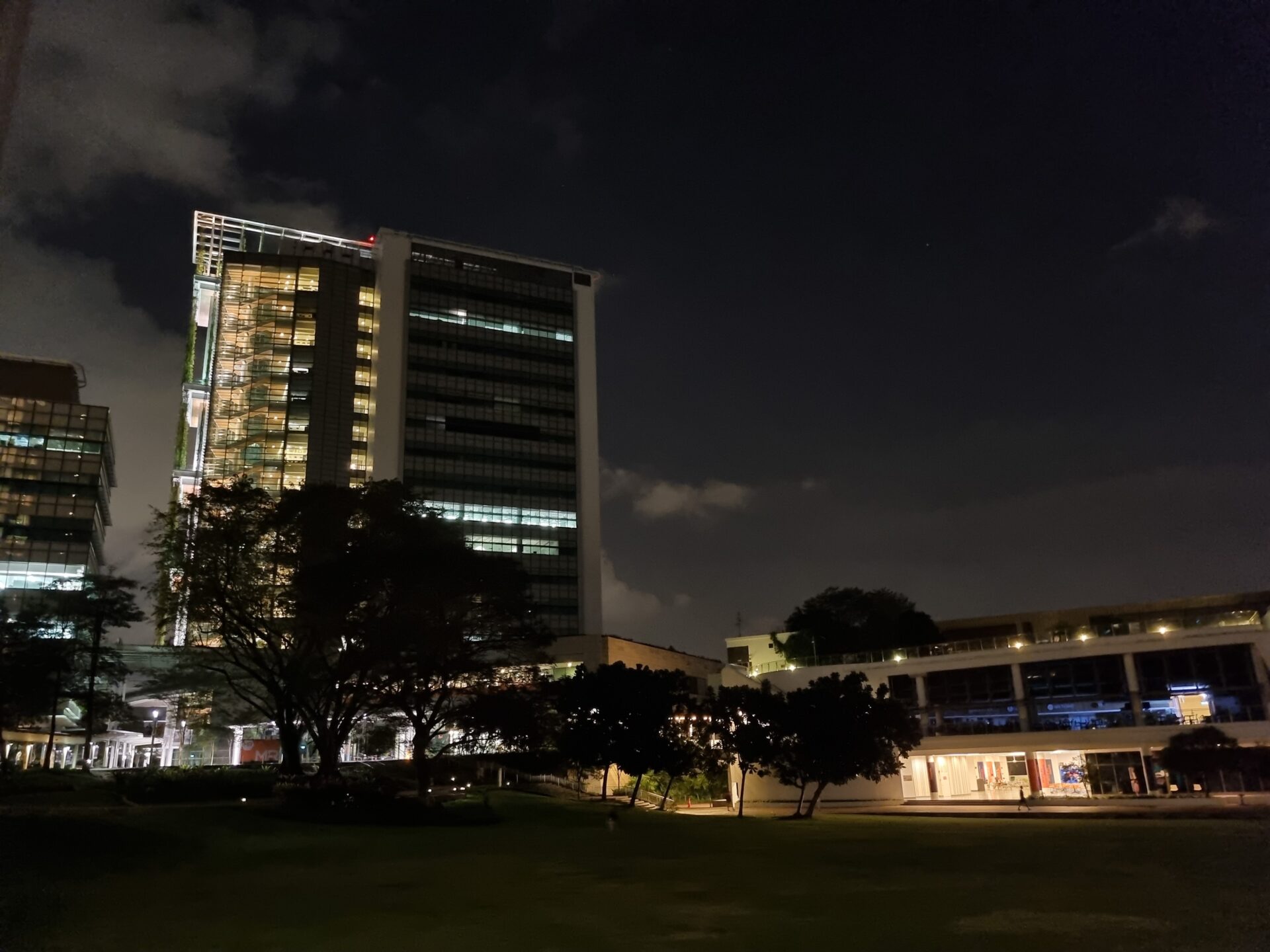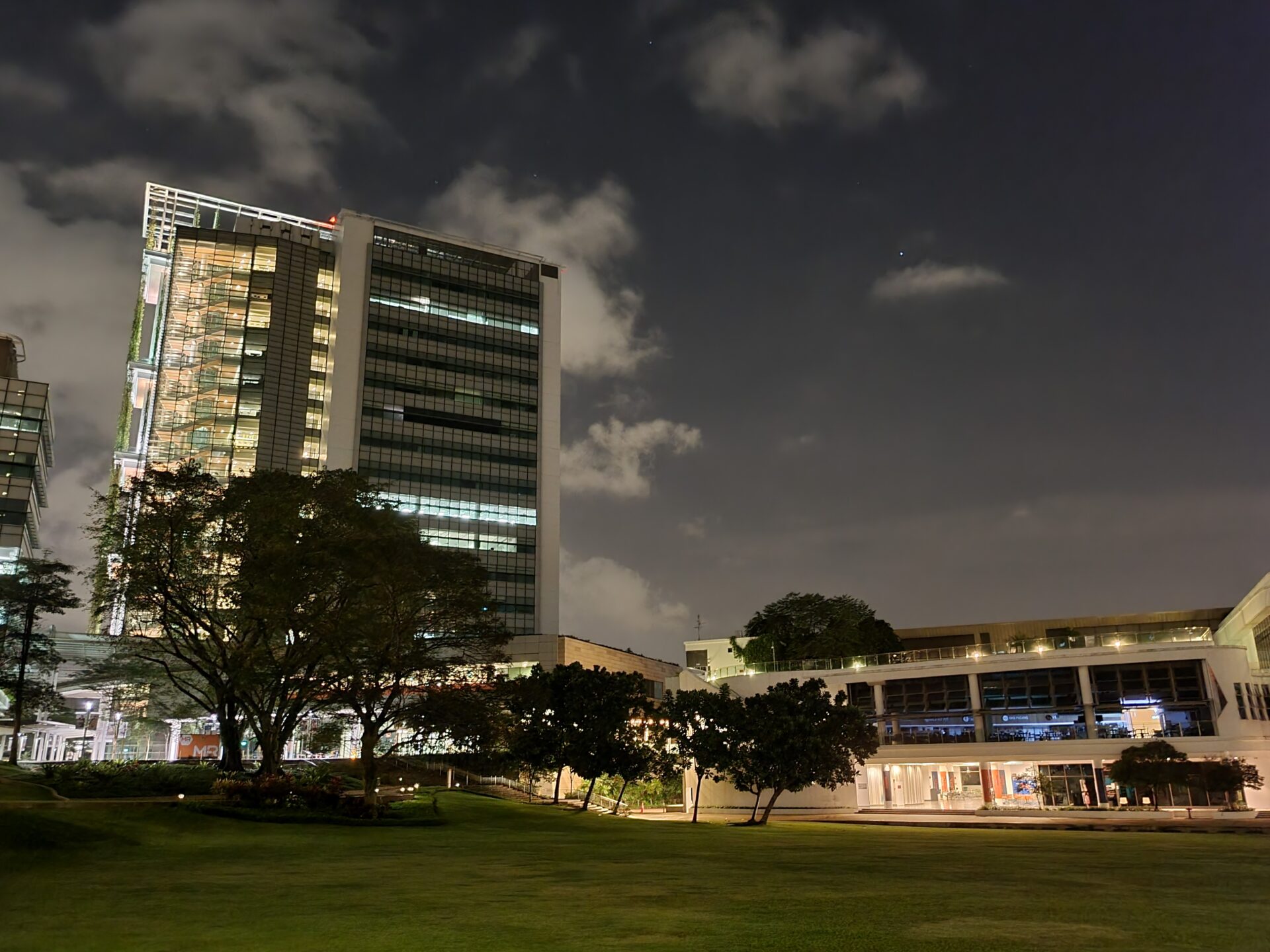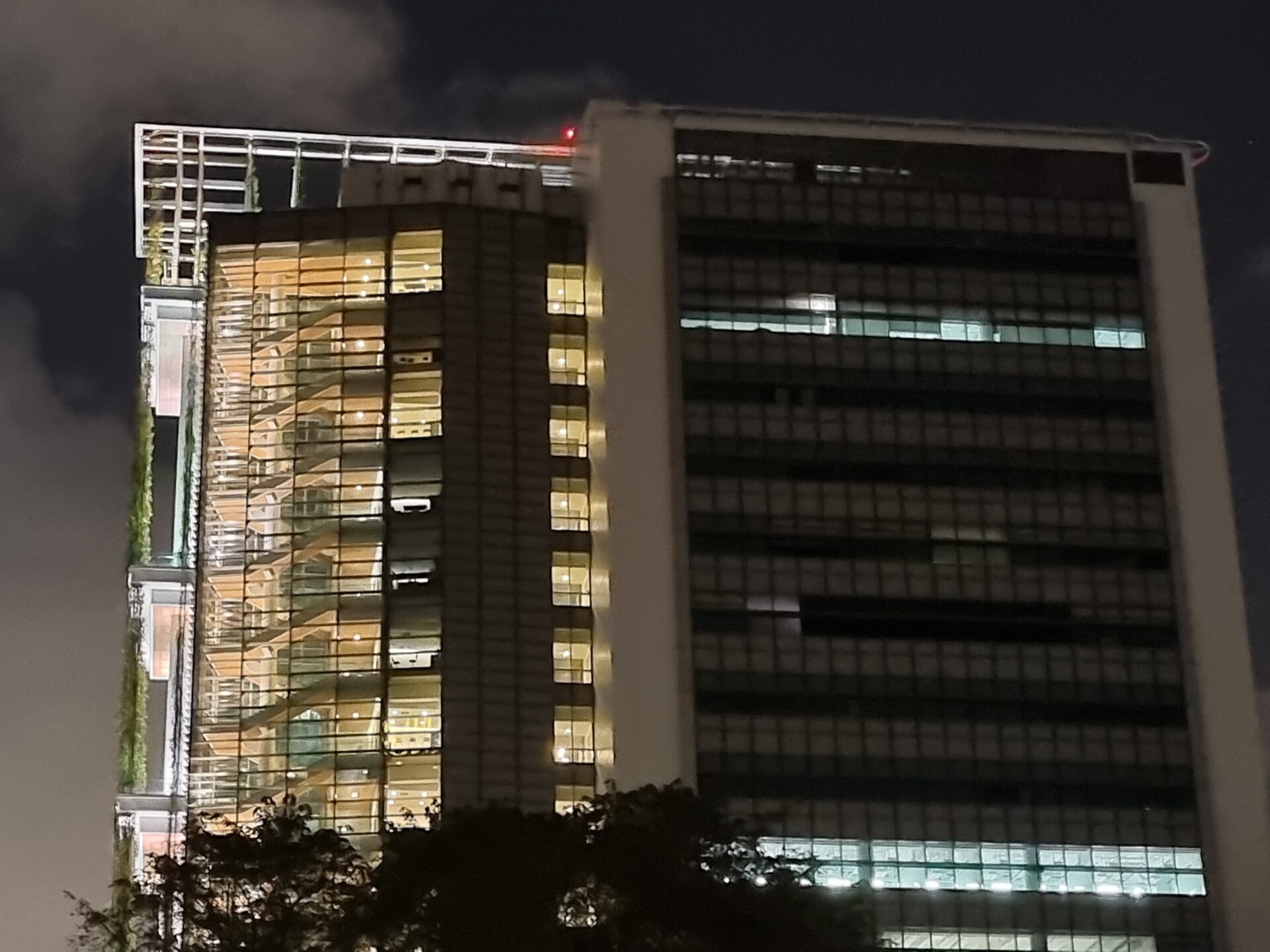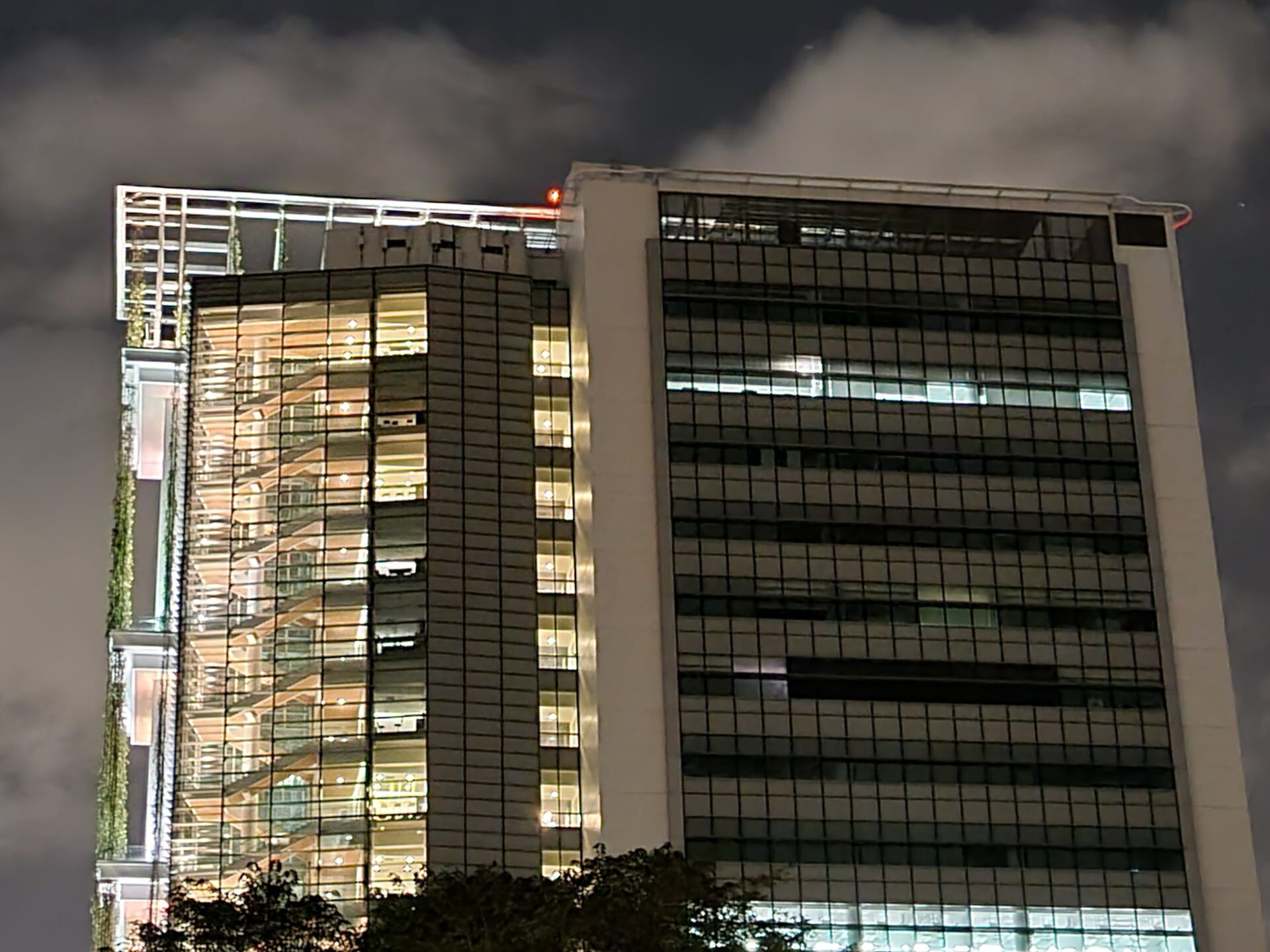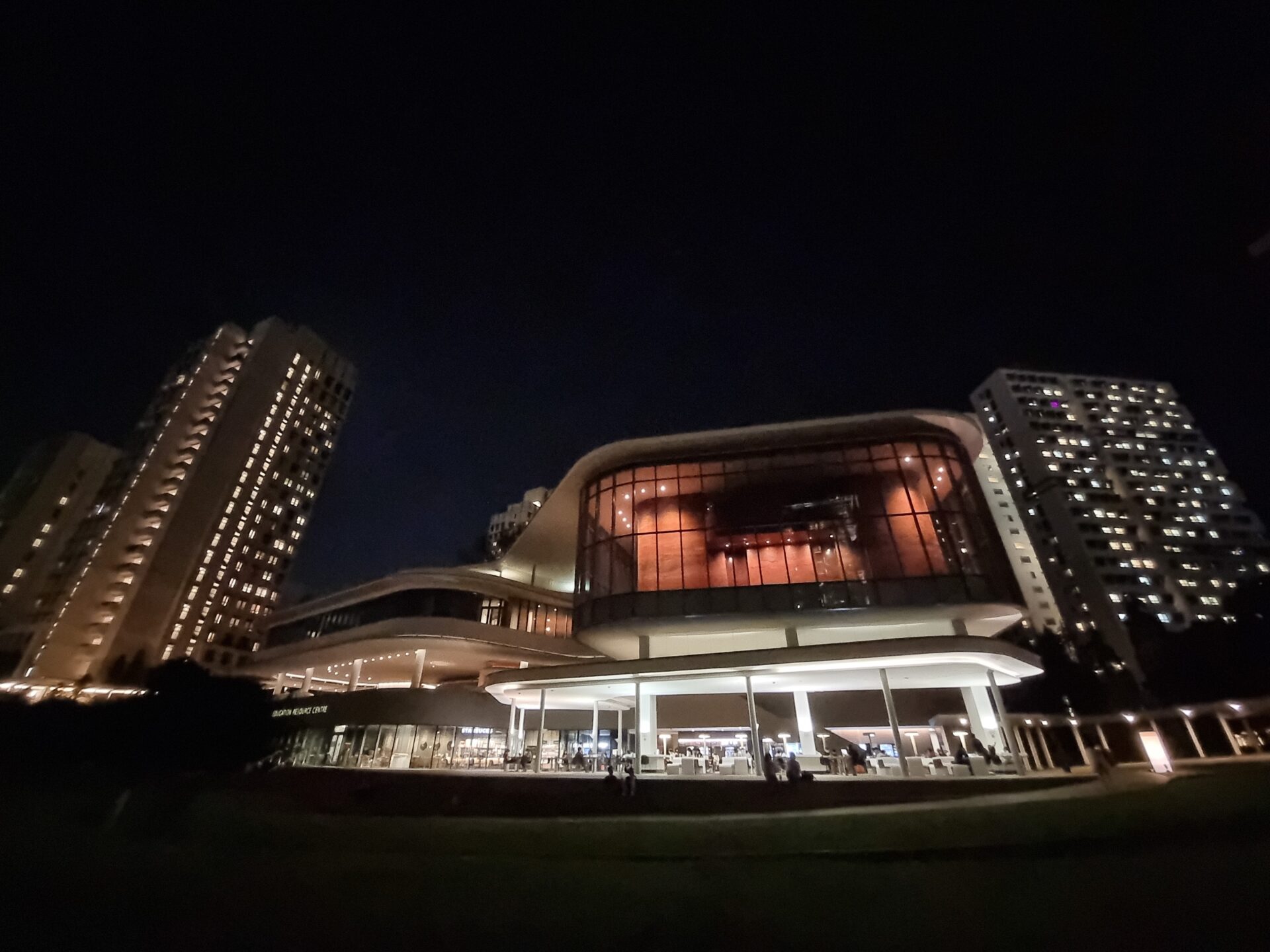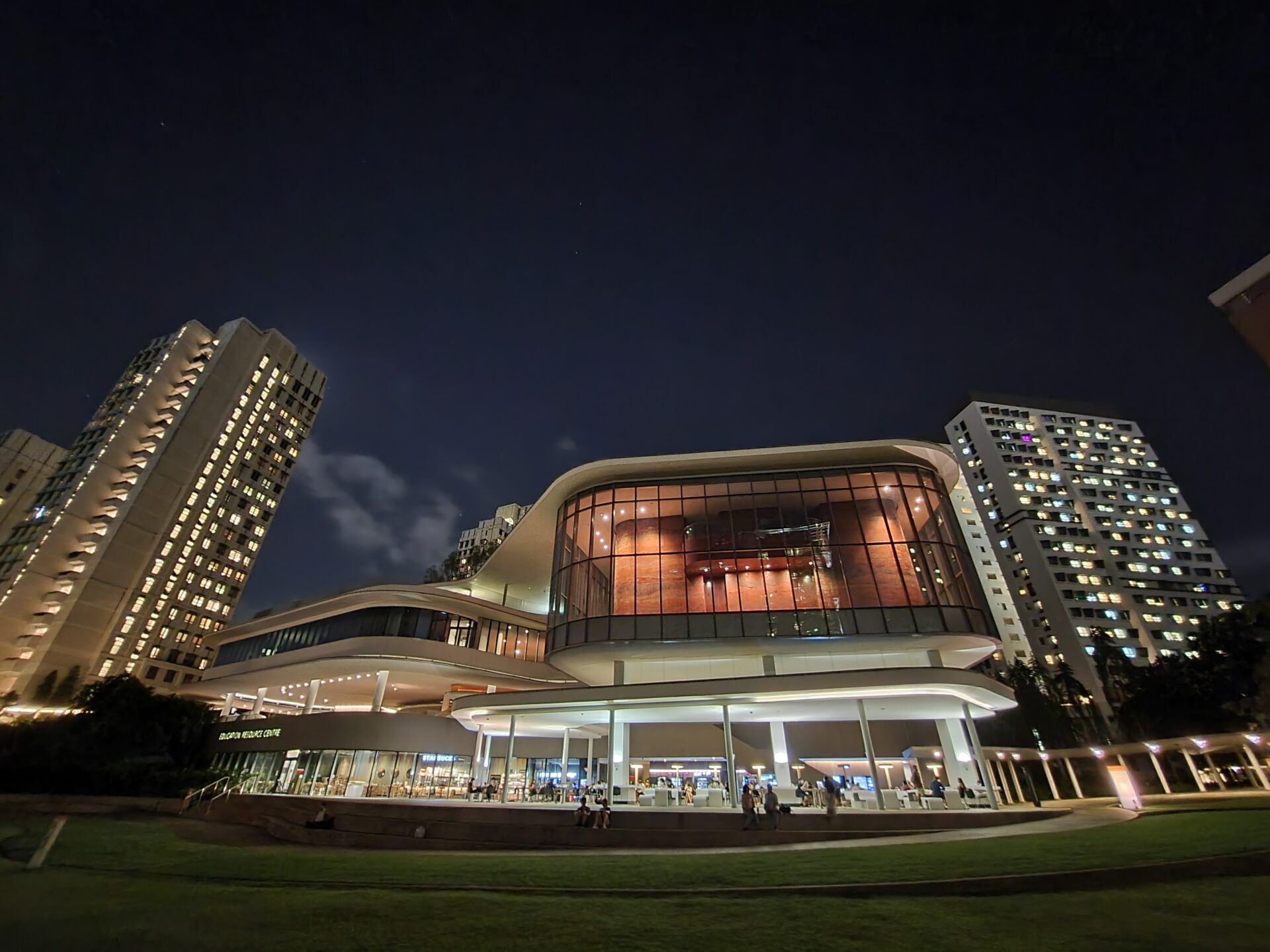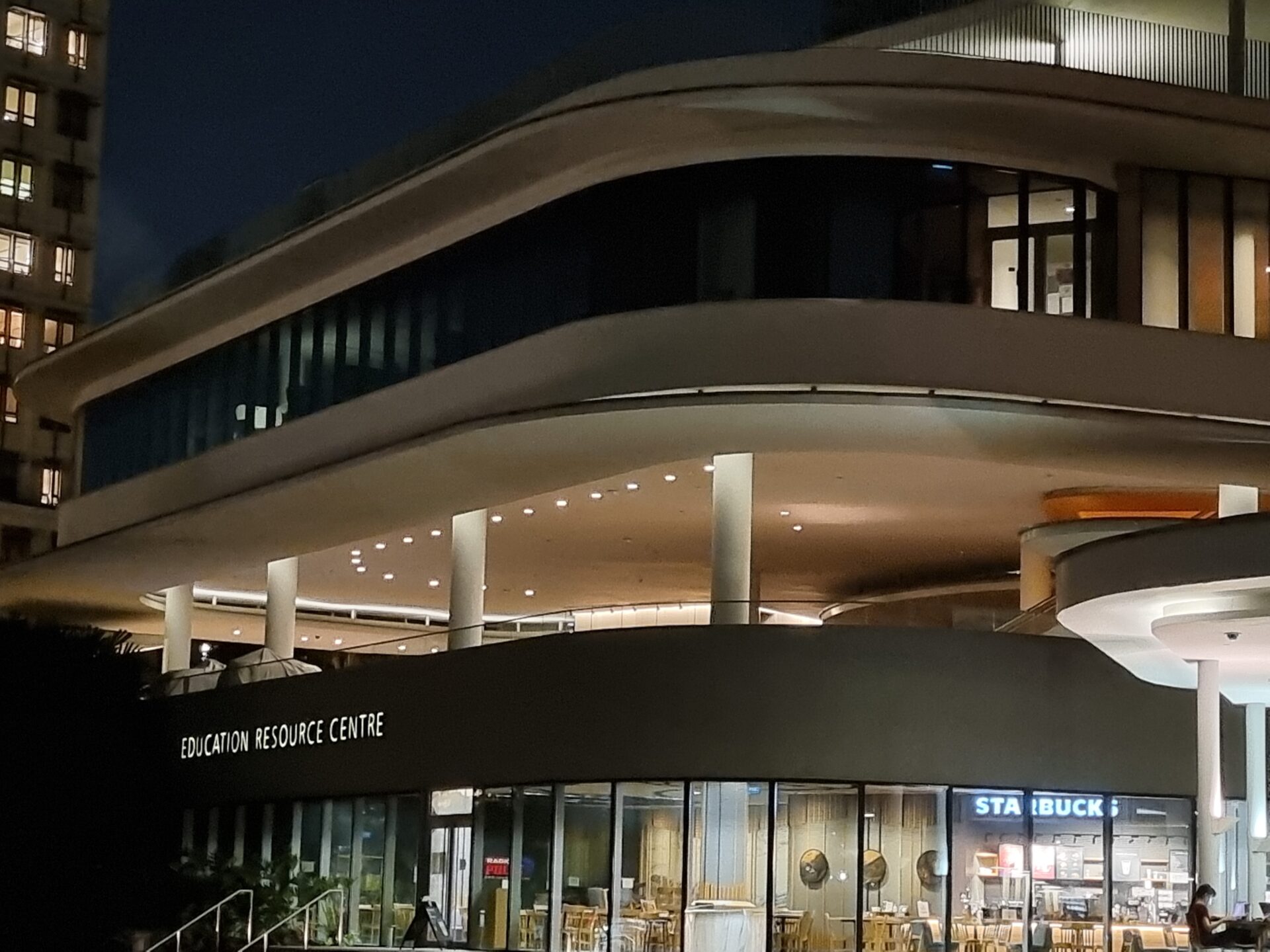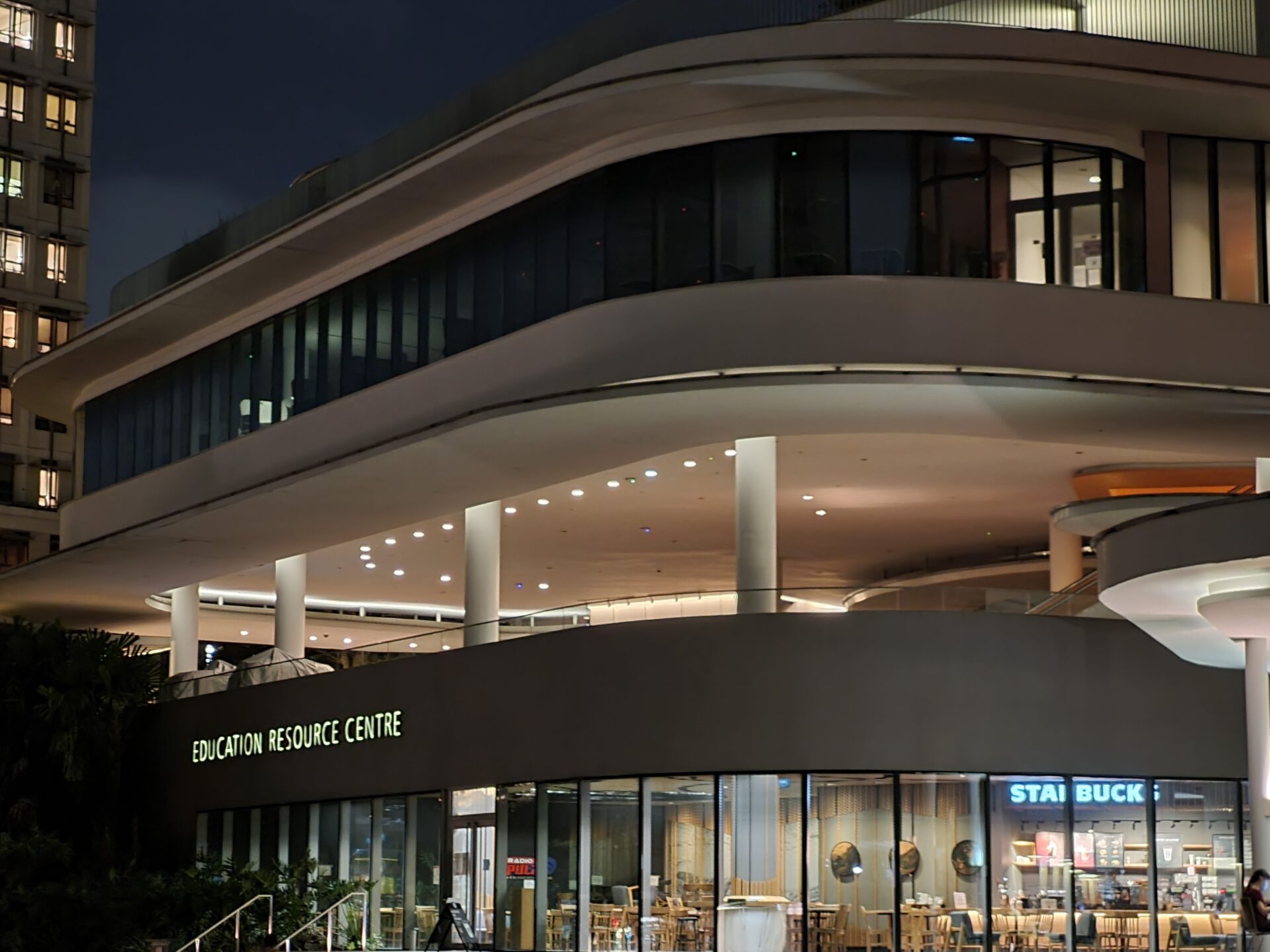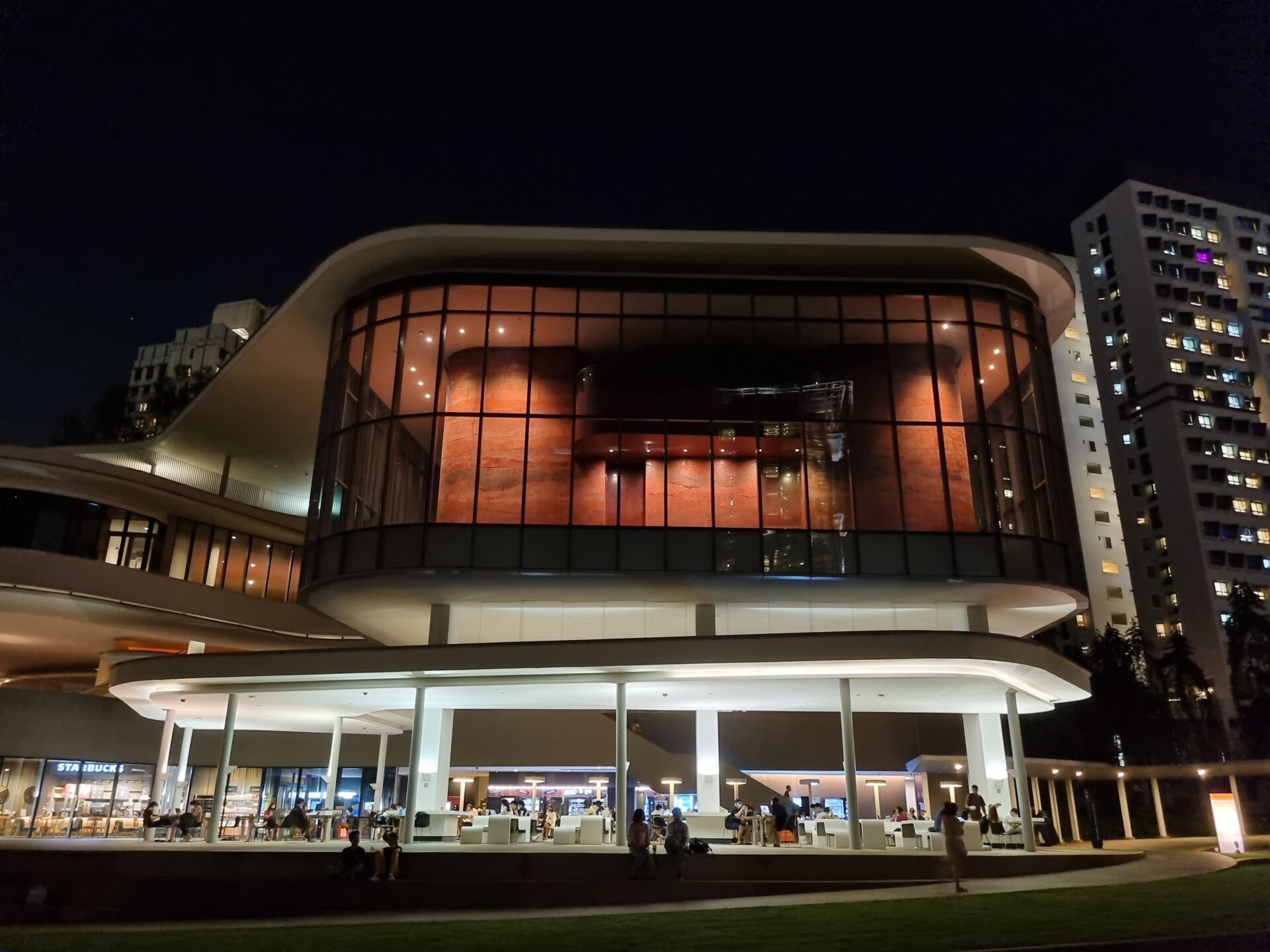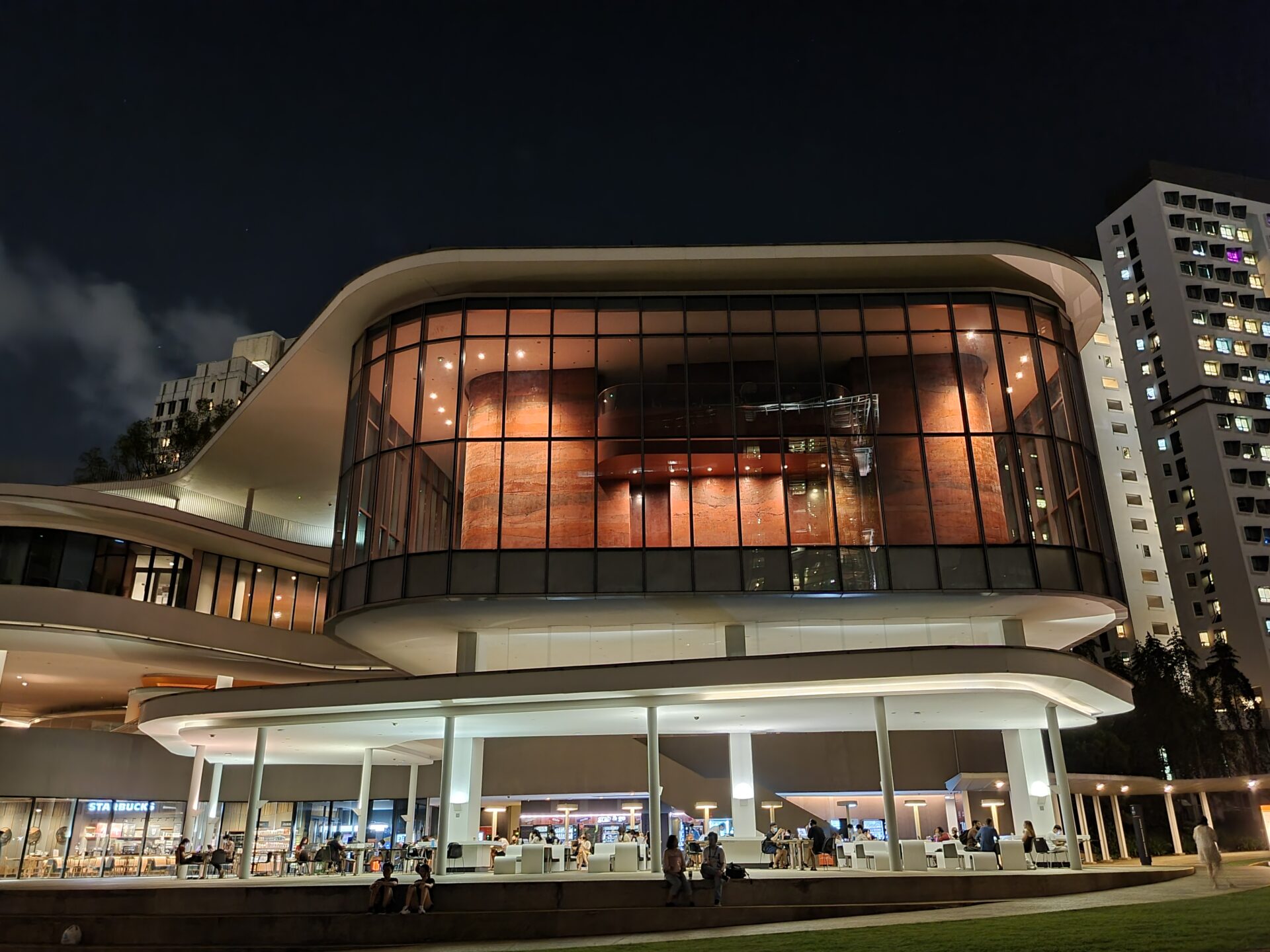 Conclusion
The Samsung Galaxy S21 Fan Edition has continued the good work of the Galaxy S20 Fan Edition, offering what is basically the same flagship experience the S series is known for at a lower price point by trimming the bits that most buyers should not mind.
The choices made are reasonable. I don't really notice the swopping out of metal trimmings on the borders of the camera module. The camera array itself is basically from two flagship generations ago and no longer bleeding edge, but more than holds its own against value-oriented flagship offerings.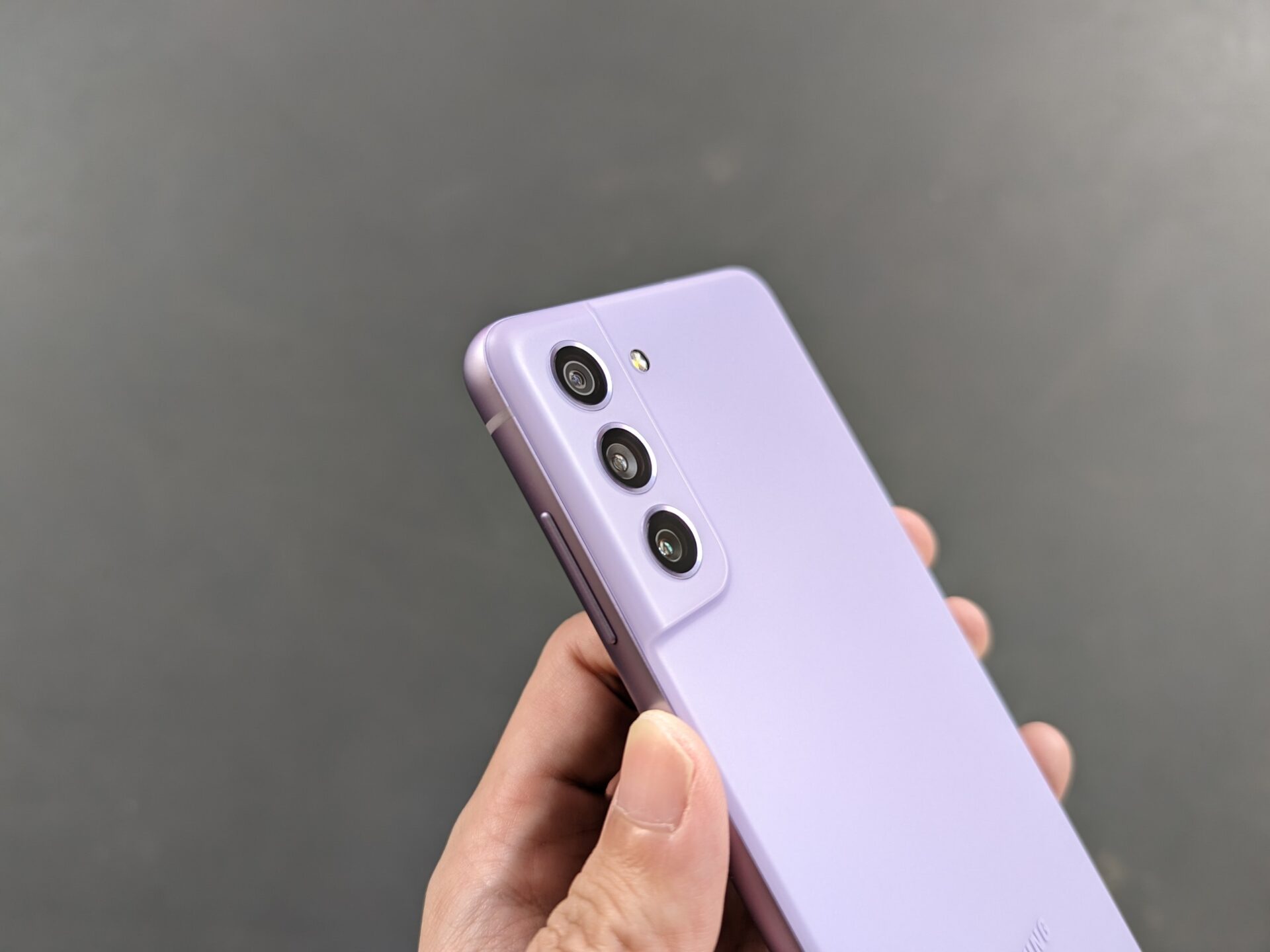 In our tests, the device handled tasks we threw at it with confidence, as one would expect of the tier-one components under the hood. Battery life is a little middling, though, likely because the battery capacity was the same as what was on the Galaxy S20 FE.
I also found the lack of variance in refresh rates odd, and hope it may be addressed. Nevertheless, the refresh rate design meant one should generally use the device at a 60Hz rate. That is okay on a display as fine as the Galaxy S21's, but in which case, you probably should not be paying a premium for high refresh rates.
The Galaxy S21 FE would have seen resounding success if it was released at the midpoint between the Galaxy S21 and Galaxy S22 series.
Unfortunately, delays from chip availabilities (generally not Samsung's fault, even if it chose to prioritise other launches) meant the device can be a harder sell at is suggested price despite its positive qualities.
Bottomline is, the Galaxy S21 FE would be a great device to be had at the S$700-plus mark today. This would take a few months of price drops to materialise.
By then, the decision point could be between a S$700 S21 FE and a potential S$900 S22 FE (or a S$700 S22 FE if you can afford to wait yet another few months). That would be down to personal preference, of course.