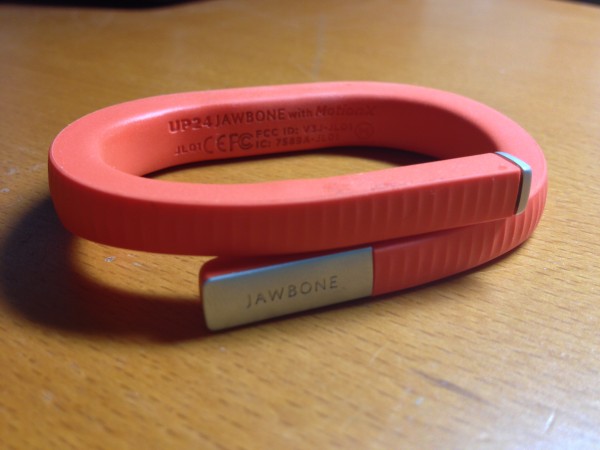 Some are beginning to sound the death knell for fitness bands. And with good reason – with the latest smartwatches like the LG G Watch acting as all-in-one devices, you may ask how a device that only monitors your fitness can survive.
However, after a week of trying out the Jawbone Up24, I am convinced that fitness bands are here to stay…for now.
Design
Those familiar with Up24's predecessor, the Jawbone Up, will notice that the two models are practically similar in design. The Up24 still retains its predecessor's trendy look with overlapping points, allowing users to very conveniently slip the band on and off the wrist.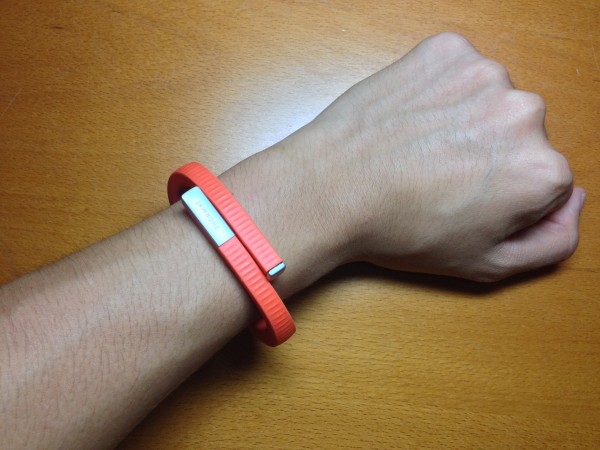 Jawbone's decision to keep things similar, however, means that the Up24 also inherits the design flaws of the Up.
Unlike competitors such as the Samsung Gear Fit and Fitbit Flex, the Up24 does not come with any adjustable straps. While Jawbone lets you test how well the band fits by slipping your arm through a cutout in the packaging, the lack of any adjustments means you may not get a perfect fit.
Jawbone has also intentionally omitted a screen, preventing users from quickly checking their progress.
This may seem like a glaring flaw, but the omission actually forces users to use the accompanying smartphone app to receive more in depth information instead, a habit that Jawbone intended for users to do in the first place.
Functionality
The Up24 now syncs automatically with your smartphone via Bluetooth, a huge improvement compared to the manual plugging in that its predecessor required. This truly adds weight to the Up24's motto of being a round-the-clock wearable device.
But aside from that, don't expect the health band itself to offer any dramatically new features over the Up.
It still retains all of its handy features, such as the silent alarm and power nap function. The device wakes you up with silent vibrations to avoid disturbing your spouse.
It concurrently analyses your sleep patterns to wake you up during light sleep, avoiding that dreaded groggy feeling when you wake up.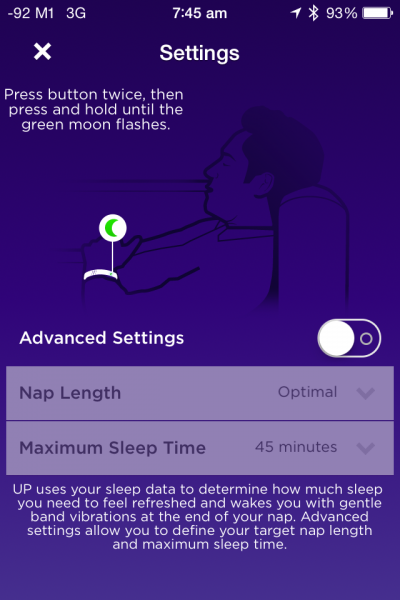 My only bugbear with the hardware is its 2.5mm headphone inline jack, which is used to charge the device. Jawbone should have stuck to the original Up's 3.5mm jack, or something standard like micro-USB.
The package does come with an USB-2.5mm cable, but at 10cm in length, it's pretty easy to lose. Good luck finding a replacement if you do!
App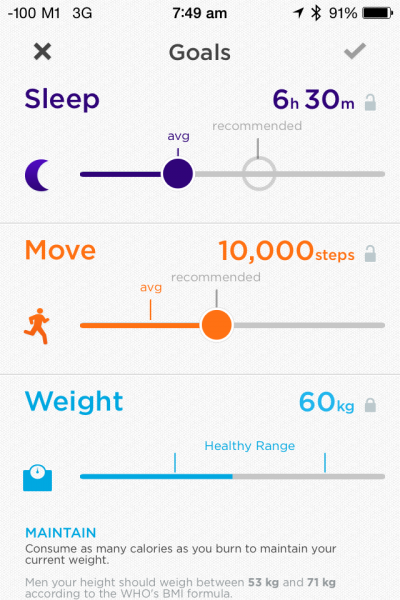 Aside from its user interface, which is beautifully designed and easy to navigate, the app offers such an extensive list of functions that you begin to realise just how far smartwatches lag behind when it comes to fitness tracking.
Jawbone's Up app (compatible with Up24) lets you monitor your activity levels in great detail, offering information like the number of steps taken, active and idle calories burnt and longest time spend idling, just to list a few.
You can also manually add custom workouts like Pilates and dancing, as well as data like how intensive the session was and how long it took. The app then analyses the information with respect to the day's activity level, making the report more accurate.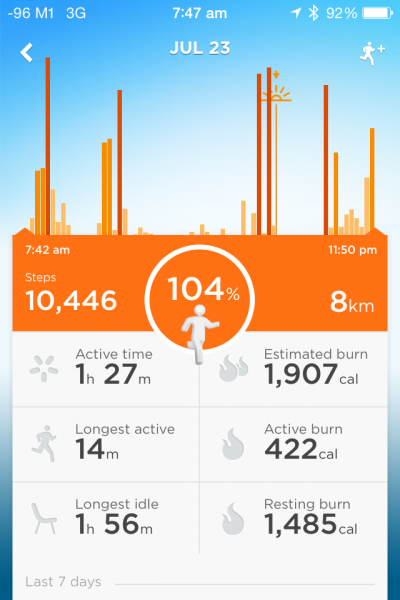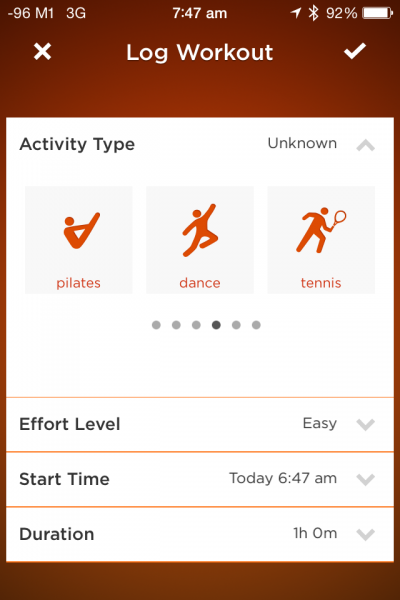 Just remember to first calibrate the Up24 to your body specifications before using it. This essential function is strangely hidden quite deep in the app, and you'll require some exploring in order to find it.
The sleep tracker comes pretty handy as well. It analyses your sleeping patterns from the health band, generating a report to inform you if you're getting enough quality sleep. As mentioned earlier, this also allows the band to wake you up during light sleep to avoid grogginess.
One nifty upgrade is the new "Today I Will" setting, which allows users to set one-off tailored goals such as "I will sleep by 11pm" or  "I will consume 10 glasses of water".
This allows much more personalised goal setting to cater to different daily needs, compared to the general overarching goals previous versions of the app restricted you to.
After using the band for a period of time, you can track your activity and sleeping trends over days, weeks and even months. This is essential information for individuals seeking to lose weight, as well as professional athletes who need to follow a strict regime.
One feature that didn't quite impress me, however, was the diet tracker. Tracking calorie input requires you to either choose from Up's database of food, or to scan the barcode found on your food packaging.
As you can imagine, there's no chance of finding hawker fare like bak chor mee or chai tao kway in Up's database. And since the local diet consists mostly of such Asian fare, the diet tracker's usefulness may be limited mainly to tracking your snack and water intake.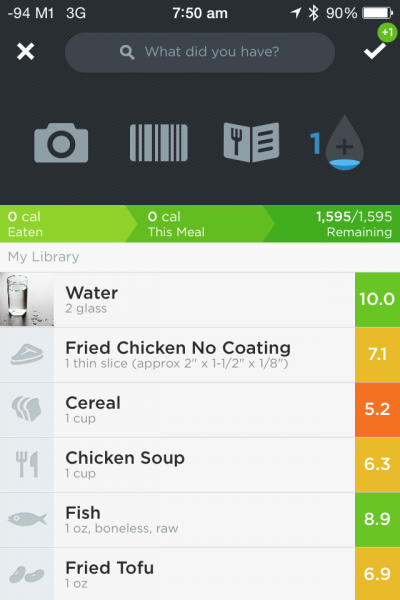 Conclusion
The Up24, while not a big improvement from the previous Up, sports many handy features to provide you a complete wellness tracking device unrivalled by many.
But is it worth the S$249 it commands, especially with so many similarly priced smartwatches in the market?
It really depends on what kind of consumer you are. The Up24 will appeal to a niche market of athletes and serious fitness gurus who require comprehensive tracking that smartwatches currently do not offer.
However, for the mass consumer who just wants a calorie counter, perhaps an all-in-one smartwatch may appear more attractive.