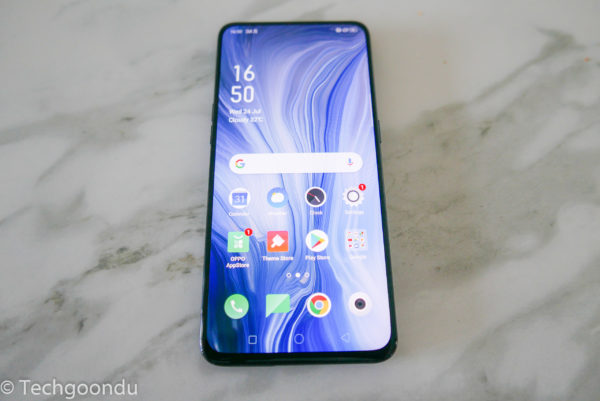 If you're looking for an example of how Chinese phone makers are breaking new ground in design, you should look no further than the Oppo Reno 10x Zoom out in Singapore this past month.
The wow factor starts from first impressions. The "true" full screen design, as Oppo calls it, catches the eye with its simplicity, sans any ugly notch or even pinhole camera cutouts.
The bezels are slim on the smooth glass design, which extends to the back for a modern, sleek touch and feel that is expected of high-end phones today.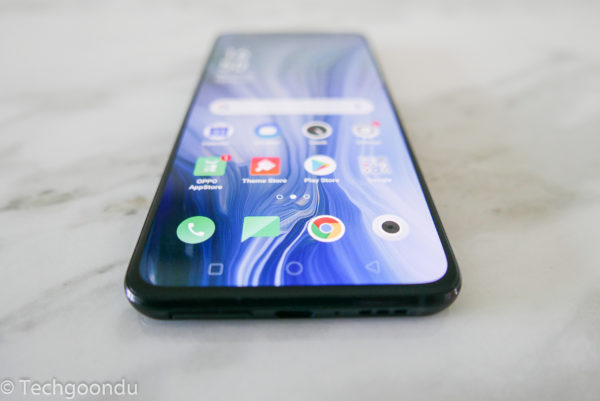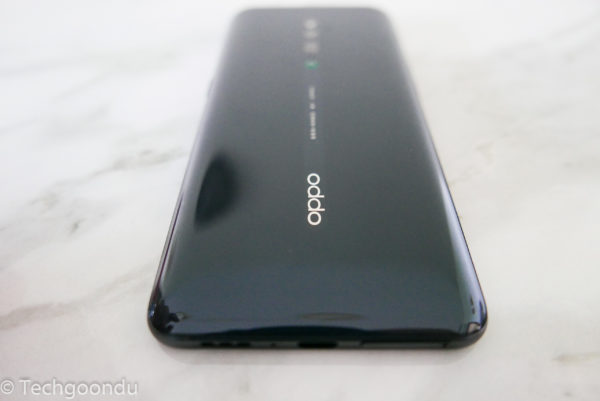 The trick up the Reno 10x Zoom's sleeve here is the pop-up camera module at the top. It houses the lenses that are usually placed at the front of a phone (hence, the notch or cutout).
This time, it comes in the shape of a dorsal fin, revealing just enough to enable the front-facing camera to take selfies.
This is similar to the "standard edition" Reno launched in April this year, which doesn't have the 10x zoom features, and an upgrade over the larger slide-up module on the Find X last year.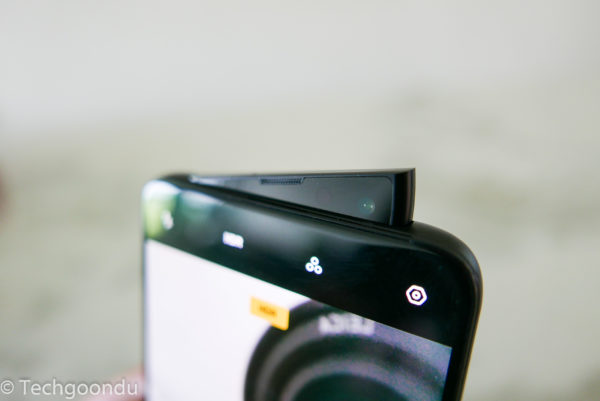 The Reno 10x Zoom's module pops up whenever you fire up the camera app and choose the selfie camera. It goes back into hiding when you switch back to the main camera at the back. It's very sleek.
Obviously, I have not tested the Reno 10x Zoom long enough to say if this mechanical construct is hardy enough for everyday use – including frequent drops. Just trying it out the past week, though, I find the feature a great conversation piece at gatherings.
So, how do the cameras fare in terms of performance? I'm more than happy, going by the usual everyday shots of people, food and scenery, whether in day or night.
The cameras get ready fast and fire instantly, so you don't miss an interesting moment. In particular, the main camera array at the back, with a 48-megapixel main camera, an 8-megapixel wide-angle camera and 13-megapixel telephoto camera with hybrid zoom, should not disappoint. Expect vibrant colours and a good amount of detail captured.
The regular and macro options do a good job capturing most of the things you come across daily, from people to scenery, but if you want to, say, capture images of wildlife from afar, then the hybrid zoom in the Reno 10x Zoom will come in handy.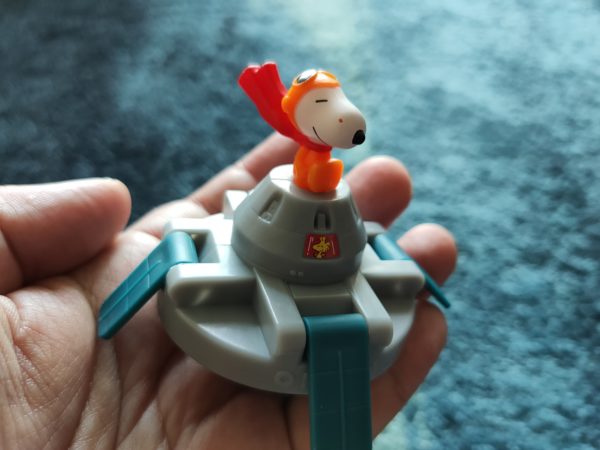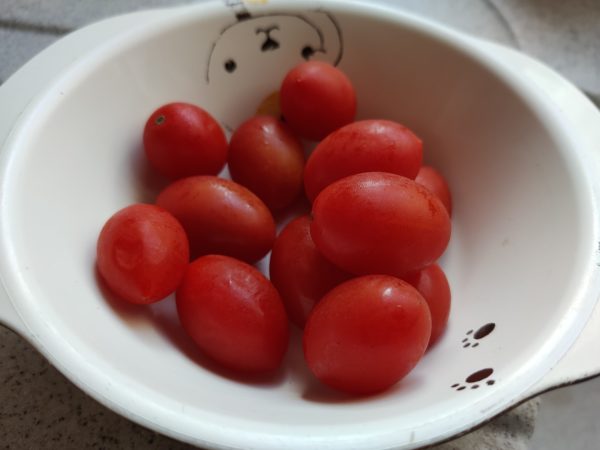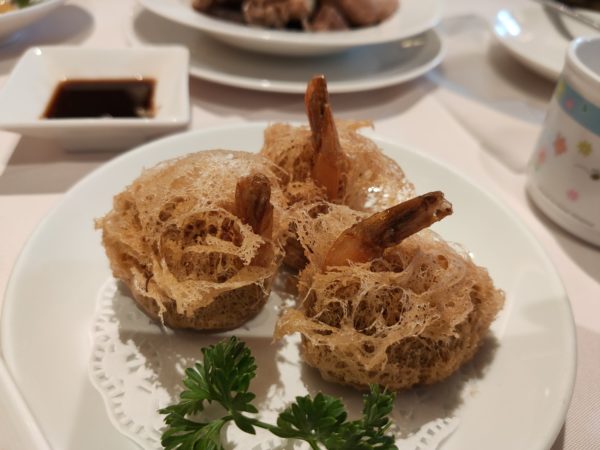 This offers 10x hybrid optical zoom, with 60x digital zoom. I'd usually keep things within the 10x zone, so that the phone doesn't try to add too much missing detail by inserting the missing "bits" in digital zoom.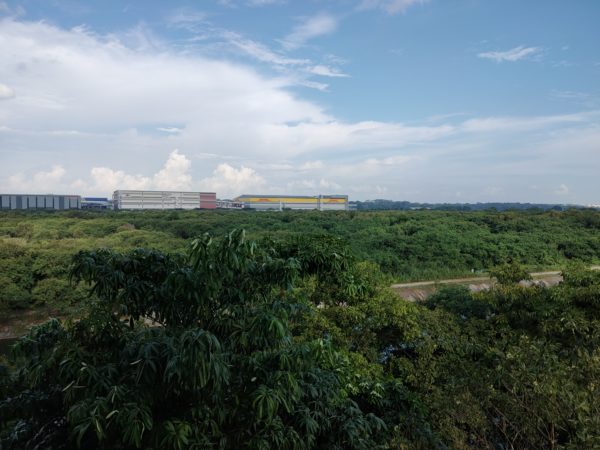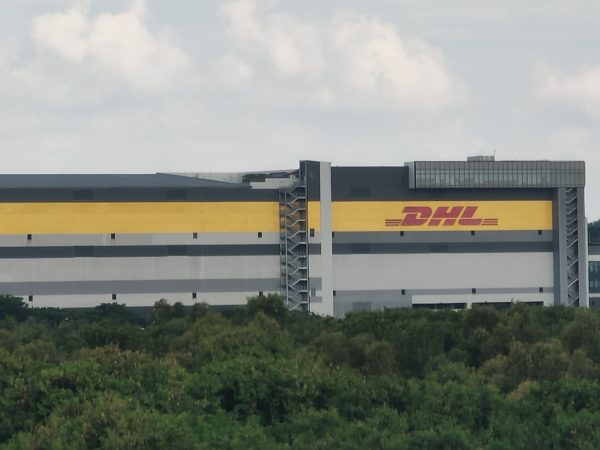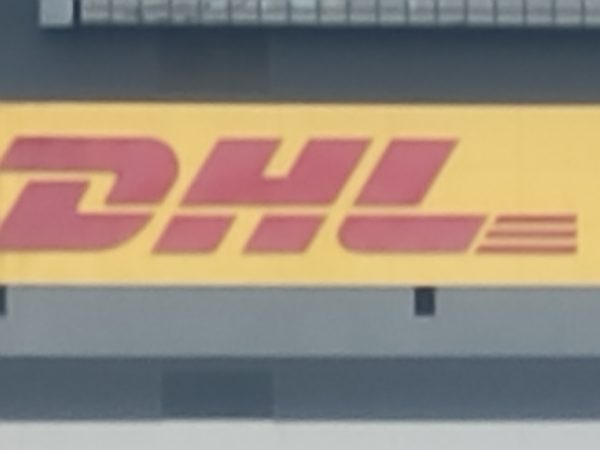 Oppo's night mode is impressive as well, illuminating evenings and other low-light settings well, but without too much of the accompanying noise that is too common.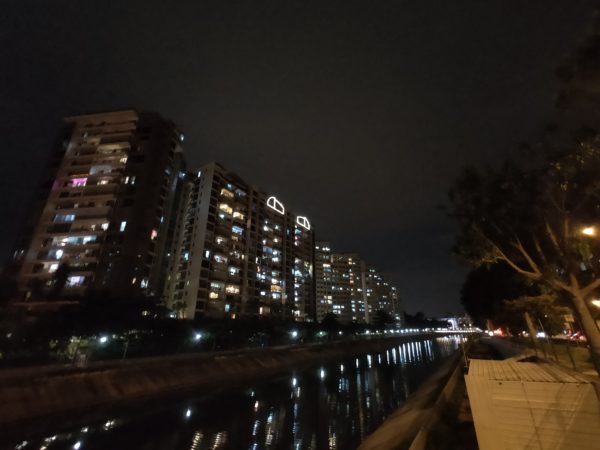 What about selfies taken by the fancy pop-up camera? Well, the 16-megapixel shooter is more than handy and takes decent selfies, even in dim settings, thanks to the f2 aperture.
There's "beauty mode" as well, which is a welcome feature for Instagram-mad folks, though I have to caution that your mileage might vary. There's no miracle for making your face really skinny, as I found.
Besides photography, the Reno 10x Zoom has also been packed with the latest and greatest in terms of hardware. In terms of specs, it is clearly no slouch.
The 6.6-inch AMOLED screen is vibrant and great to watch a YouTube video on. The only drawback, if want everything souped-up, is the Full HD+ screen, which does not pack as many pixels in as, say, Samsung's Galaxy S9+, which has Quad HD+ resolution.
Still, the rest of the hardware on the new Oppo phone is hard to fault. There's the top-notch Qualcomm Snapdragon 855 processor and 8GB of memory to run the most demanding games today.
The 256GB of storage is enough, I feel, to start. Plus, you can always bump up the storage with a MicroSD card that packs up to 256GB.
What I also like is the battery life. The Reno 10x Zoom rarely breaks sweat with everyday tasks and can last easily over a day with its hefty 4,065mAh power pack.
Yet another standout feature for me is the hidden fingerprint unlock feature, which is fast and easy. It helps, of course, to have an icon light up on screen so you know where to place your finger. Other manufacturers should take note.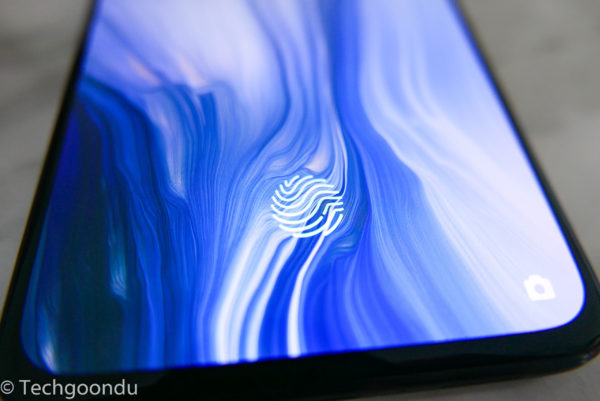 What may be a bit of a hit and miss is the ColorOS interface that Oppo has overlaid on top of the Android 9.0 operating system. You may like or hate it, depending on how you feel about add-ons.
I generally like the lightweight design and zippy interface, which do not slow down Google's software at all. Indeed, Oppo's version rivals the stock Android one for custom options and versatility.
What I don't like is the junkware and somewhat intrusive services that come with the phone. At one point, Google even warned me of an app that was trying to bypass Androids security measures. Make what you want of that.
Popping in a new SIM card later, I was reminded by an unexpected pop-up message to sign up for an offer for Oppo's ORoaming service, a sort of virtual SIM offering that lets you connect to overseas operators while travelling.
Is this an unsolicited advertisement? It's a little intrusive to me, to be honest, but others may like it that the phone maker has thought of this service.
What I also need to note is that Oppo has many apps you can set up without logging onto Google Play store, including even the likes of WhatsApp.
This may be good for some users who don't want to deal with another account but it also means you trust Oppo's store not to have undesirable Android apps that may end up spying on you or stealing data.
Of course, you can ignore this and only install apps from your trusted Google store. However, it can be somewhat confusing if you are new to the phone and it just prompts you to download apps (such as WhatsApp) from Oppo's own app store.
Another wrinkle you may find on an otherwise attractive phone is the lack of some popular features, such as wireless charging. It is something you'd expect from a flagship model today.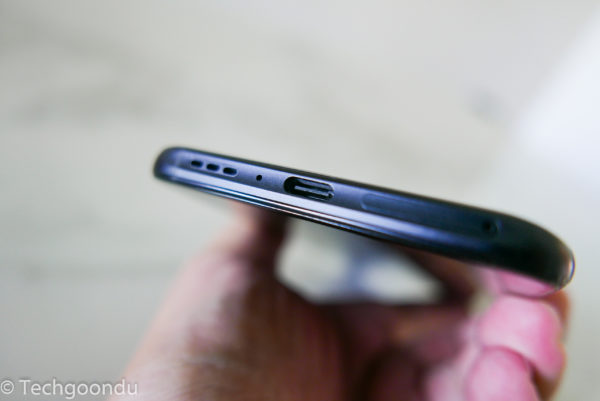 You also don't get a headphone jack here so get ready to use Bluetooth or connect through an adapter. Plus, there's no waterproofing here, thanks to the movable camera module, so beware of getting caught in the rain with the Oppo phone. Certainly don't dunk it into a fish tank.
These are usually not deal breakers since the most important functions are top-notch in the Reno 10x Zoom. However, at the cut-throat high-end segment, you sometimes have to pack everything in to win over demanding users.
Price-wise, the Reno 10x Zoom does have an advantage over some of its rivals. At S$1,199, it isn't cheap but it's cheaper than rivals such as Samsung's Galaxy S9+ and the Apple iPhone X.
It's certainly a phone worth trying out. If not for the junkware that may annoy some users, I would readily recommend it.