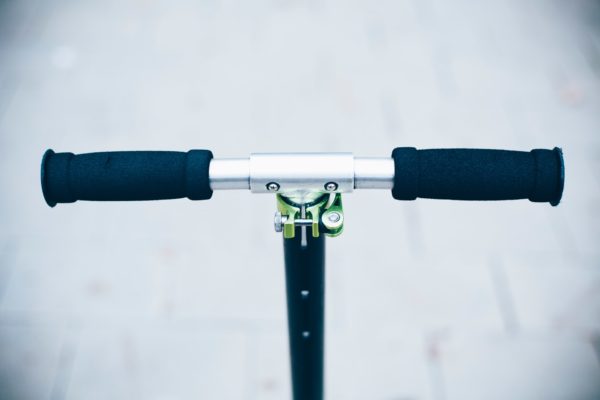 With near-daily headlines about some of them hitting and injuring pedestrians, others racing on roads at high speed and the rides even causing fires, you'd expect personal mobility device (PMD) riders to be trying a little more to stay out of trouble.
Yet, it was no surprise that, on a jog just now, I easily found more reminders of the menace. A youngster sped down a road in a PMD at car speeds, another on a pavement honked at everyone to give way and yet another failed to slow down round a corner, nearly colliding into me.
These have become such common occurrences in Singapore in the past two years that the call to ban these PMDs outright is growing louder by the day. How many people need to get injured or killed, before the authorities take more drastic action?
Yet, at the same time, how much of the recent prevalence of PMDs is down to us as consumers, ordering food via delivery services such as Grab, Foodpanda or Deliveroo? We get impatient when an order arrives late and give a bad review.
So many times, I've come home from a jog and ordered food over the phone (because I was too lazy to get out again) and struggled with the irony. The smiling guy bringing the food to the door might have been the nasty one I encountered on the pavement just now.
You can say that technology has solved one issue and created another in our little urban paradise. Food delivery apps have brought extra income to food outlets and delivery folks, but made the already narrow pavements even more crowded.
Sadly, in an economy measured by every tiny bit of data, people rush to game the system for their desired outcomes. Data is supposed to make us make better choices, it is said. It now makes us selfish.
Let's not blame it all on people who deliver food, either. PMDs are used by many to get around more conveniently. Unfortunately, the worst among these users are now making life dangerous for pedestrians.
Can there be a different approach? There have been calls to create separate paths for pedestrians and PMDs. Thing is, there are already a number of cycling paths around Singapore and there is a finite number of pavements you can build in a country this small.
We are already struggling with the small size of homes today, and now we are seeking to expand our roads? There is just no way that everyone gets to have his way in a tiny space.
I keep thinking about the way the Japanese behave in a cramped, crowded city like Tokyo. What would happen if everyone yakked non-stop on a shinkansen? What if they cut queues at a ramen outlet? Or threw their rubbish wherever they liked?
If they did, the place would go to the dogs. With more than 9 million people packed into the city and 38 million in the Greater Tokyo area, the place just won't work.
So, Tokyo folks don't talk on the phone while in the train, to minimise disturbance to others in close proximity. They patiently get in line for ramen and everything else. They bring their trash home – unlike Singapore, there aren't so many dustbins and cleaners to clear rubbish.
As one friend once remarked, Japan is a clean country; Singapore is cleaned (by an army of cleaners).
Of course, Japan has its own social problems, such as molest cases in crowded trains and the pressure to conform, at least on the surface, to the idea of being considerate to others. Yet, it offers valuable lessons.
What Singapore needs is more consideration for others. Yes, there can be technology solutions to problems that technology creates but think of China's social credit score and you'd shudder, even in a land of rules like Singapore. Can there be another answer?
When I first saw friends call for a ban on PMDs on social media, I was reluctant to like the posts. Yet, faced with a daily annoyance and even danger of being hit by a PMD, I too have come to support tougher rules, despite being conflicted.
Perhaps PMDs should be banned until users show that they can curb their excesses. The devices be licensed and the owners made to undergo training on basic road sense. And what about setting an age limit?
Or perhaps we can try something radical. Like giving way to someone on a foot path. Slowing down round corners. Being a little more patient and considerate so this smart city works for everyone.