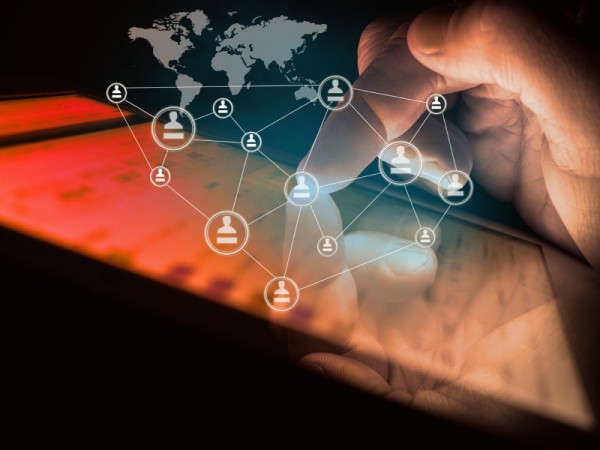 With 50 billion devices expected to be connected to the Internet by 2020, up from 15 billion today, the Internet of Things (IoT) momentum seems unstoppable, even as the tech industry continues to grapple with barriers to adoption.
According to networking giant Cisco, the number of sensors shipped has increased from 10 billion in 2013 to 54.7 billion this year. The venture capital funding pool for IoT technology has also grown from some US$1.1 billion just two years ago to nearly US$2 billion today.
Much of this growth has been fuelled by the growing adoption of IoT by enterprises, which are slapping sensors on industrial-grade machines to predict problems before they occur, as well as governments in various smart city projects.
Take Dubai, for example. The largest city in the United Arab Emirates has recently developed a Smart Dubai blueprint to transform itself into a smart city by 2017 through 100 smart city projects.
Some of these projects have already been rolled out. Last October, the Dubai police force introduced a fleet of smart patrol cars, each fitted with 12 cameras that are capable of automatic number plate recognition and 360-degree video recording.
The cameras will monitor Dubai's roads in real-time and broadcast live video to a police control room, making it easier to monitor and detect traffic violations using a network of police cars.
Halfway across the world in the United States, oil and gas company Columbia Pipeline Group is using existing data, integrated with digital visualisations, analytics and situational intelligence, to respond to potential events even faster and prioritise maintenance tasks.
"If Cisco and others in the tech industry get their way, IoT could become as invisible and pervasive as the things we see in everyday life."
While such projects are often cited as the poster boys of IoT projects, more needs to be done to address two bugbears that have plagued the industry – interoperability and security.
Speaking at the Internet of Things World Forum in Dubai this week, Cisco's president for smart and connected communities Anil Menon noted that the industry as a whole needs to enable a seamless way for different IoT systems to work together.
"Too often, we've been in working industries that are in silos," he said, citing the example of the building industry where electrical, mechanical and civil engineers often don't talk to one another.
To address the issue, Cisco has been driving efforts to collaborate, network and build IoT ecosystems together with members of the IoT World Forum steering committee.
"It takes a long time to put together an IoT proof-of-concept because you have to deal with different vendors and a lot of moving parts," said Inbar Lasser-Raab, vice president, infrastructure and digital solutions marketing at Cisco.
"The steering committee will look at how we can drive interoperability and make IoT components like Lego blocks, which will work when you plug them all in," she added.
Separately, Cisco has also formed the OpenFog Consortium to develop an open standards-based architecture that supports what it calls "fog computing", which processes data at the edge of the network to speed up decision making.
For example, while it might take 12 days via satellite to transmit one day's worth of data to the cloud from a remote oil rig, fog computing allows the data to be processed locally so safety or equipment alerts can be acted upon immediately.
In retail, data from parking lot video cameras can not only provide security surveillance, but can also work with fog analytics capabilities to predict store traffic flow and optimise checkout staffing.
As for security, Lasser-Raab said that IT networks must play a bigger role in detecting and plugging security loopholes faster than before, noting that it takes an average of 80 days to detect a threat lurking on a network and 123 days to resolve it.
"We're talking about the network as a sensor and enforcer," she said, adding that security breaches can be mitigated more quickly if the network can detect anomalies, such as a person or device accessing the network from two locations at the same time.
If Cisco and others in the tech industry get their way, IoT could become as invisible and pervasive as the things we see in everyday life, a point made by Menon during his conversation with CNN emerging markets editor John Defterios.
"3M has been around for 100 years, growing at an unbelievable rate but most people don't know what they do," adding that the company's technology can be found in a variety of products from mobile devices to fingerprint scanning equipment at airports.
But rarely discussed is IoT's impact on a country's economic structure and workforce.
Citing the example of smart vending machines, Jim Tully, Gartner's vice president and distinguished analyst pointed out that while IoT may bring about cost savings and efficiencies, it can also lead to job losses.
"Today, a person typically goes around from machine to machine to stock and maintain it. Increasingly, connected vending machines can remotely detect and report inventory and maintenance needs to a control center, and one day, these machines can very well reach out to suppliers and negotiate terms," he said.
That said, such job losses will be offset by growth in field services, asset management, robotic maintenance, remote diagnostics and analytics expertise, according to Chris Wilder, IoT analyst at Moor Insights and Strategy.
"New fields and expertise will emerge. Employees must evolve to compete in a knowledge-based economy," he said.