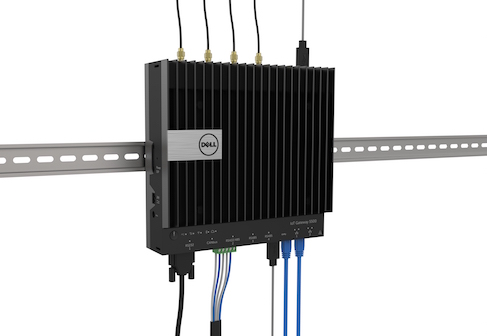 With thousands of sensors sending large amounts of data back to a data centre to be analysed in real-time, an Internet of Things (IoT) system can quickly take a toll on any IT infrastructure.
To alleviate the demands on computing power and network bandwidth, more enterprises are looking at moving the analytics capabilities of an IoT system closer to where the sensors are – at the edge of the network.
These analytics capabilities tend to involve simple operational processes, such as notifying a building manager that the filter in an aircon unit needs to be replaced before it breaks down.
A new breed of IoT gateway devices from the likes of Cisco and Dell that come with built-in processors and storage have emerged to help organisations do just that.
"The promise of IoT allows for predictive maintenance," said Glenn Burrows, area vice president of OEM solutions group at Dell Asia Pacific and Japan. "This really plays to our story around the Dell Edge Gateway 5000."
Composed of an industrial-grade form factor, expanded input and output interfaces, and with wide operating temperature ranges, the Edge Gateway 5000, combined with Dell's data analytics capabilities, promises to give companies an alternative to today's costly, proprietary IoT offerings.
The Dell Edge Gateway sits at the edge of the network, with local analytics and other middleware to receive, aggregate, analyse and relay data, then minimises expensive bandwidth by relaying only meaningful data to the cloud or a data centre.
"Think of the IoT gateway as the spam filter for the cloud," Burrows said. "Massive amounts of data are now going to the cloud because of ubiquitous connectivity and cheap storage, but this shouldn't be the case. Only the right data should be sent to the cloud for further analytics."
The Dell Edge Gateway 5000 will be available in selected countries in December 2015 at prices starting from US$1,199. It comes with an Intel Atom processor, up to 8GB of memory, up to 64GB of SSD storage, and supports wired and wireless networks.
The Linux-powered device will also include Dell's Boomi and Statistica software for backend data integration and distributed analytics. It also supports third-party solutions, including offerings from Dell's certified ISV partners.