Brought to you by Keysight Technologies
The healthcare industry faces the critical challenge of ensuring patient safety and quality of care while navigating an increasingly complex software ecosystem with rapidly evolving technologies and regulations.
A new survey released by Keysight Technologies and the Healthcare Information and Management Systems Society (HIMSS) reveals that the healthcare industry lags other industries in deploying test automation practices to ensure the quality of the software that physicians use to provide patient care.
Gareth Smith, Keysight's general manager of software test automation, talks about the survey findings, the biggest testing challenges healthcare organisations face, and the benefits of automating software testing.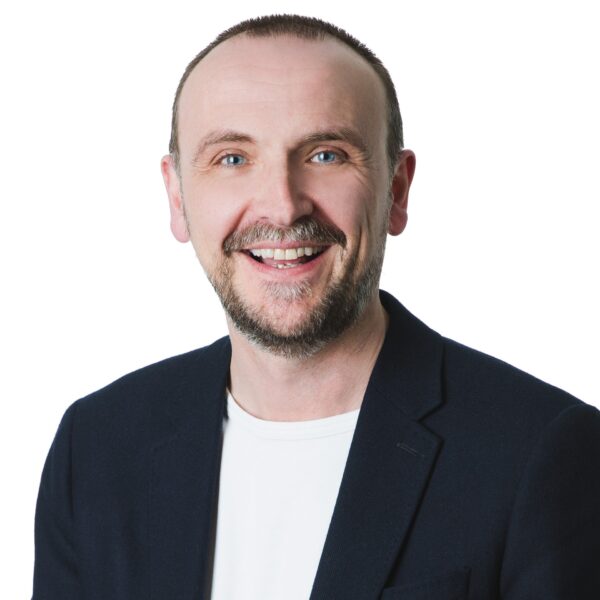 Q: Why did Keysight commission HIMSS to survey healthcare testing practices and strategies?
A: We wanted to better understand the healthcare industry's top challenges, needs, and trends in the broader healthcare software testing community.
Software is vital in shaping how we provide and access care today. From electronic medical records (EMR), admission-discharge-transfer systems (ADT), picture archiving and communication systems (PACS), to revenue cycle management (RCM), software systems have become an integral part of healthcare delivery.
Ever since the pandemic, we have seen remarkable digital innovation waves, like telehealth to digital therapeutics (DTx) and using AI/ML to assist clinical decisions. These advancements hold immense promise but require next-generation software testing tools to safeguard software performance, business operations, and patient safety.
Q: Why is robust EMR testing critical to the healthcare industry's digital transformation?
The U.S. healthcare industry has made tremendous strides in digitalisation. At the end of 2021, more than 90 per cent of United States healthcare providers adopted EMR systems. These EMR systems have become the cornerstone of modern healthcare organisations, but with their increasing complexity and rapid update cycles, they have also become a potential source of serious issues, including delayed treatment, misinterpretation of data, and incorrect medication.
Furthermore, the integration of EMR systems with connected medical devices, PACS, labs, pharmacies, blood banks, and other healthcare software, has a multiplier effect on the risks.
As a result, there is a pressing need for software quality assurance in EMR systems to deliver more reliable, efficient, and value-based care. According to the HIMSS study, 100 per cent of executive leaders surveyed agree that software quality assurance is a priority. However, only 6 per cent feel confident that current software test coverage is sufficient to minimise patient risks.
Q: What are the biggest testing challenges healthcare organisations face today?
A: The healthcare industry's software testing practices remain deeply imbued with workflows born of a paper-based world that favoured manual and homegrown solutions.
The survey found that over 80 per cent of U.S.-based healthcare executives, decision influencers, and IT professionals polled said their organisation relied on manual or do-it-yourself software testing methods.
Nearly two-thirds said their team lacked the time, budget, or talent to scale software testing. This bottleneck could manifest in various ways, such as delayed software releases, inconsistent testing coverage across platforms, critical EMR defects, and more.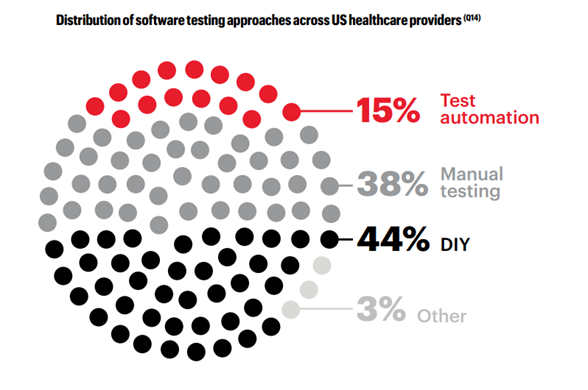 Q: What are the benefits of test automation for healthcare providers?
A: The majority of survey respondents (71 per cent) believe that automating software testing could free up staff time and resources. By eliminating repetitive tasks and simplifying workflows, test automation allows QA teams to expedite the time to release and discover issues earlier in the development processes while avoiding clinicians or nurses having to test.
Furthermore, respondents anticipated that automation would lead to fewer software defects (58 per cent), reduced time to release (49 per cent), and enhanced data security (44 per cent). Modern test automation tools can automate the entire EMR testing process, from test-case creation to execution and reporting.
These tools can effectively address any gaps in providers' current testing practices, enabling QA teams to perform their existing tests more consistently and test more extensively than with manual or DIY approaches.
Moreover, we found that early adopters of test automation reported significant benefits, with a 220 per cent boost in satisfaction rate with their organisations' testing scalability.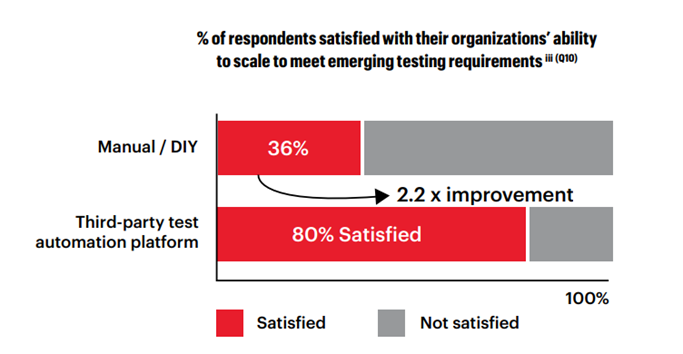 Q: Can you elaborate more on the "Buy verus Build" considerations for healthcare software testing?
A: The Do-It-Yourself (DIY) approach, adopted by 44 per cent of healthcare organisations, may seem like an attractive option with open-source tools and libraries. However, there are hidden costs and unforeseen maintenance challenges that can make this approach untenable and counterproductive in the long run.
One of the biggest hurdles of DIY is the requirement of extensive technical expertise and a steep learning curve. Unfortunately, healthcare systems are already overburdened and at capacity. Leaders are facing immense challenges while dealing with technical staff shortages and a lack of resources. They struggle to find the necessary in-house talent to build test cases from scratch and maintain them effectively.
Without substantial expertise in test automation frameworks, handling the intricate processes of test creation, execution, and test case management can be overwhelming. This can lead to poorly constructed test cases, incomplete test coverage, and inconsistent test results.
Moreover, as EMR systems go on more frequent release cycles, test automation scripts must be updated to ensure accuracy. Maintenance becomes an increasingly labourious process, especially when testing across multiple platforms.
In some cases, QA teams may think that the DIY approach is a less expensive option, only to find out that they invariably wind up needing additional functionalities that require new custom modules or coding. This can lead to delays in testing and deployment, increased costs, and potential risks to patient safety.
The survey results found only 38 per cent of respondents were content with their organisation's scalability to meet emerging requirements – a satisfaction rate 10 percentage points lower than that of organisations using manual testing.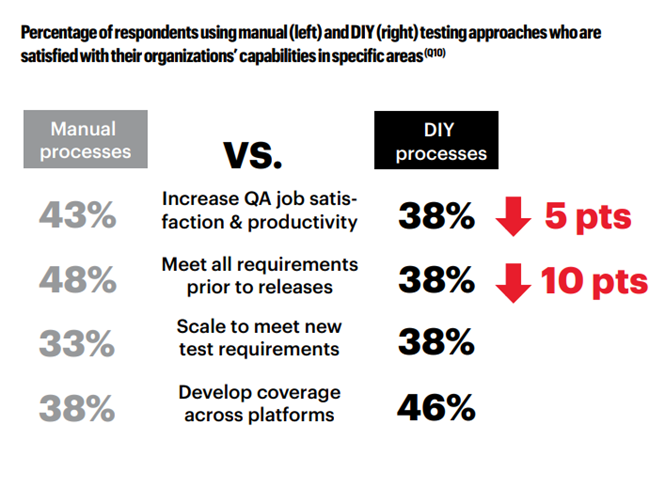 Q: Are there any new regulations affecting the organisation's testing practices?
A: Since its inception in 1996, the Health Insurance Portability and Accountability Act (HIPAA) has been an essential framework for healthcare information sharing. Recently, the bipartisan-supported 21st Century Cures Act (Cures Act) has further facilitated information exchange between EMR systems, emphasising the importance of protected health information (PHI) data privacy, security, and clinical interoperability in healthcare software testing.
Interoperability testing is a critical component of this process, as it ensures EMR systems can exchange data with one another smoothly and securely – regardless of underlying technologies or architectures. According to the survey, 76 per cent of respondents consider interoperability testing the most crucial capability of a test automation tool.
Q: How can Keysight's Eggplant help organisations advance in test automation?
A: Eggplant is designed for healthcare software test automation. Here are four key aspects that are core to our platform that speeds up the delivery of high-quality software in healthcare:
Eggplant is an enterprise-scale non-invasive platform to test software, which means it tests across third-party systems, physical devices and peripherals and across any platform or technology, legacy and modern, without accessing its source code or protected health information (PHI).
Powered by AI, Eggplant enables test asset auto-generation, self-healing tests, intelligent image/text and search, and coverage analysis. As a result, it can automate more of the testing cycle by generating the test cases and auto-generating test assets. This broadens test coverage beyond manual approaches while significantly reducing test setup and maintenance time.
Eggplant has easy-to-use graphical tooling and low-code scripting so that non-technical healthcare professionals and business testers can easily run tests and gain more time back.
Healthcare customers who use Eggplant achieve greater efficiency beyond automated EMR testing. Eggplant enables RPA and test automation in the same toolset, enabling reusing assets for test and process automation to achieve greater efficiency.
Q: What does successfully implementing automated software testing look like? Can you share a customer story?
A: The University of Michigan Health System (UMHS) boasts one of the largest healthcare complexes in the world. From its founding in the 1800s, UMHS has sought to improve patients' health through many groundbreaking medical innovations.
When the UMHS rolled out EPIC on Citrix, they leveraged Eggplant, Keysight's AI-powered software test automation platform, in various test environments for functional testing on the Epic applications and for more complex scripting, such as patient scheduling, admits, and bulk order entry to test CPOE.
Eggplant helped UMHS ease the workload associated with developing automated scripts for test preparation activities, including automating the process of creating thousands of test patients with different sets of test patient data. As a result, Eggplant reduced the time from 10 minutes to 1.5 minutes in creating single new patient registration, freeing up considerable time for their testing staff to focus on higher-value testing activities.