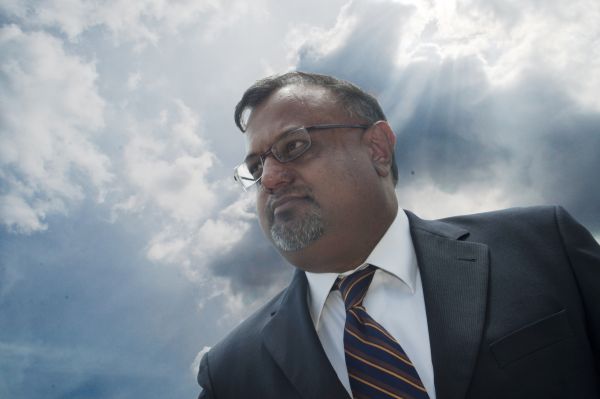 The newly-opened up broadband market in Singapore has seen the entry of new players such as MyRepublic, which promises to cater to niche markets such as gamers with its differentiated fibre broadband offerings.
Just how do these smaller players get their game going and can they continue to prosper as the Big Three telcos in Singapore slash prices in an all-out fibre broadband war?
In this month's Q&A, we speak to Malcolm Rodrigues, the CEO and co-founder of MyRepublic, the new kid on the block in the broadband market, for his views.
Q: MyRepublic came out several months ago with a claim that it would offer a much improved fibre experience to the traditional telcos. Can you tell us roughly how this works and how the public has taken to your different approach?
A: We are an Internet service provider purpose-built for next generation fibre networks. We are not restricted by legacy networks or technology. At MyRepublic, a major focus is placed on a great Internet experience, especially during peak hours.
We choose not to do any hard throttling to our users while maintaining a priority system that protects streaming and gaming traffic. This ensures core processes that are dependent on low packet losses, are being protected while providing enough bandwidth for a good peer-to-peer download experience.  We ensure each customer has enough personal capacity to stream videos, play online games, and engage in social media without interruption. Feedback from customers through online forums have been extremely positive .
Q: What are the things that your users spend the most time doing and how's that experience different from users with other broadband services?
A: We have a large proportion of gamers on our network because of our Gamer product. One of the key aspects of the Gamer product besides setting priorities for gaming in our network is just listening to customers, we have channels and a portal where gamers can contact us with requests to optimize any of their games routes that they are playing. This additional level of support for individual applications differentiates us from our competitors.
As mentioned, our customers don't experience a degraded network experience at peak hours. This is a major differntiating point between us and our competitors. In addition, at MyRepublic we pride ourself on customer feedback.
We have heard from our customers that they want to watch online streaming using YouTube and other online video streaming providers. They want to play online games without suffering latency spikes. They want to upload pictures and videos to social media sites. We have made it possible to all that easily and without fuss on the MyRepublic network.
Q: The broadband wars took a big step forward last month, when the Big Three telcos slashed prices to under $50 a month for the popular 100Mbps service. Can you follow suit in a price war and how do you convince users to stick with a smaller fibre operator?
A: We have no plans to be a low price operator. We are focused on a premium Internet experience. Consumers are tired of bad service from incumbent operators. As they become more sophisticated and get more of the information and entertainment from the Web, the need for flawless Internet access grows.  
We do not intend to shortchange our customers at the expense of a price war or a mad grab for market share. That said, we are not premium priced. Our promotions are under $50 a month. We think that is the right price point. We want customers to switch to MyRepublic not for the lowest price but for the best Internet experience in Singapore.
Q: When people sign up for a 100Mbps, most don't understand that this is an "up to" capacity and that "typical" speeds depend a lot on the servers they connect to, be it YouTube or Youku. How much do users understand the concept of broadband speed and what can be done for a fair comparison of what telcos offer across the board?
A: I think people are too focused on a speed number and less focused on their experience. Users generally tend to rely on SpeedTest to determine the quality of their connection. While it is useful as an indicative test, it is seldom an accurate reflection of the user experience. The user experience is very dependent on the Internet application that is running. Unfortunately, ISPs can choose their own traffic shaping policies and that means that while some applications may be fine, other applications may have been hard throttled.
A fair comparison can only be made by comparing like for like applications across the board. Users should not look at speed but the quality of their experience when using an application. The IDA (Infocomm Development Authority) recently mandated that all ISPs publish expected speeds along with their marketing collateral. However, they allow ISPs to determine their own methodology.
One of the larger ISPs recently published that you can achieve 90Mbps 80 per cent of the time. Sounds good. However, the remaining 20 per cent of the time, there are no guarantees (peak periods are from 9pm to 2am – about 20 per cent of the day!) .
Q: Name three Internet apps or uses that will be really big with fibre broadband in the next 12 months.
A: We are already seeing a trend from our customers towards video streaming, large file transfers and online gaming. Over-the-top television and video streaming are becoming mainstream. They will keep growing as new services become available in Singapore and a good fibre broadband is required to enjoy such usage.
Large file storage hosted in the region with seamless integration like Dropbox will grow as fibre broadband comes with very high upload capacity. Triple A game launches this year such as Diablo 3, Guild Wars 2, Counter Strike Global Offensive and DOTA 2 mark the peak for the PC gaming cycle again, hence users will be focusing on the latency of fibre broadband.
In addition, consumers will need both fast downloads and upload speeds to keep up with the explosion of social media applications.