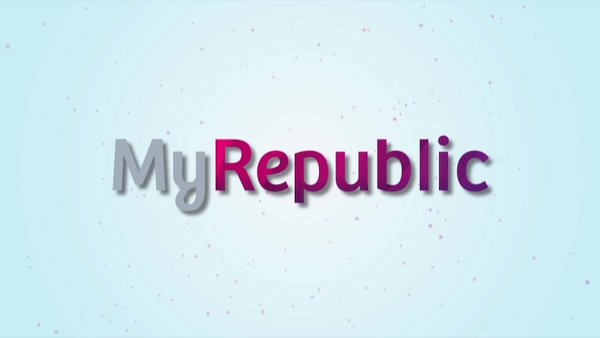 Consumers signing up for fibre broadband services in Singapore got one more alternative to the big three of SingTel, StarHub and M1 earlier this week, with the entry of MyRepublic, an upstart that promises to sell services based on what users do online, instead of  simply promising top speeds.
A S$69-a-month package, for example, will target gamers and offer a "low latency experience" for those who connect frequently to, say, the World of Warcraft servers worldwide to get their role-playing game fix.
The new service provider also offers online tutorials and exam preparation tools for Primary 1 to 6 as part of its S$89"Tutor" fibre broadband package, to attract parents who want their kids to go beyond the standard curriculum in school. 
Finally, for those who just want the plain vanilla version, a 100Mbps plan will go for S$59 a month. Nothing to go nuts about, some users may say, considering M1 often offers 100Mbps plans for S$39 a month at quarterly tech bazaars.
But to sweeten the deal, MyRepublic is promising no contracts for the first 100,000 subscribers. This means they can drop the subscription any time they feel that the service is not up to standard.
Certainly, co-founder and CEO Malcolm Rodrigues is talking the talk, and taking on the incumbents with gusto. "The government has built the best broadband network in the world, and the incumbents are not doing anything with it," he said at a media event on Thursday.
"They took the NGNBN and put it right inside their walled garden," charged the the former vice-president of sales, marketing and customer operations at Nucleus Connect, as he accused his established rivals of "putting a horse carriage on an eight-lane highway".
He is not alone in having experience in the local telecom scene. Co-founder and chief commercial officer KC Lai had previously served as senior vice-president for consumer sales at StarHub. He told reporters on Thursday that the company offers flexibility. "If we fail you, you're free to leave."
But MyRepublic is certain of maintaining standards and keeping its subscribers happy. The company promises a 4Mbps connection regardless of the time of day, and claims that it has engineers monitoring its network proactively to sort out problems before it affects users.
The new service provider is also confident of avoiding last year's brouhaha over severe lag spikes on StarHub's network, which rendered thousands of StarHub subscribers unable to play World of Warcraft.
MyRepublic also says it will not throttle downloads, and promises smooth video streaming for if/when online movie services such as Netflix come to Singapore. So far, lots of promises – the big question for the new challenger is: will it deliver?
Are you signing up for fibre broadband? Let us know what you think of the new services?