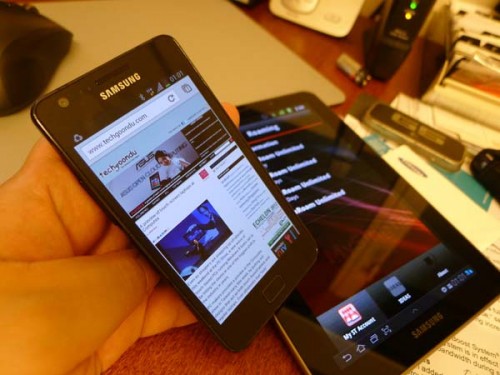 So all three mobile operators in Singapore have acted together to cut the data bundle they offer to new and recontracting customers.
If you are signing up for a new plan or renewing a contract, you have to be more careful about how much data you use while surfing the Web or uploading images to your Facebook page.
Sure, you can switch to Wi-Fi, but just when do you do so and how much data have you used up for the month already?
Fret not. To make sure you don't exceed the free bundle – now down from 12GB to as low as 1GB – and start paying extra to the operators, there are a few utilities you can depend on. Here are some suggestions.
Use your phone's built-in data monitor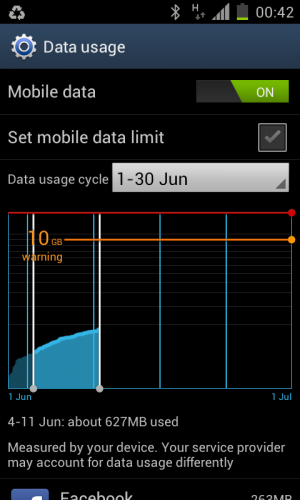 Users of new or updated Android phones are in luck with the Ice Cream Sandwich version of the operating system now featuring a built-in data usage monitor.
Go to Settings>Data Usage to check how much you have been using lately. You can set the cycle, for example, to begin at the start of  each month to see your usage patterns. A nice graph also informs you if you have been using more over time (usually it's more!).
Very importantly, this feature lets you set the usage limit, after which the mobile data connection is disabled on the phone. Of course, you'll get a disclaimer that the way the phone calculates data usage might be slightly different from how your telco does it.
If you are kiasu, you can always aim on the safe side. Set a reminder, say, when it reaches 1.8GB, to pop up a warning and to disable all connections when you use up 1.9GB, if your goal is not to overshoot 2GB.
Download a third-party reminder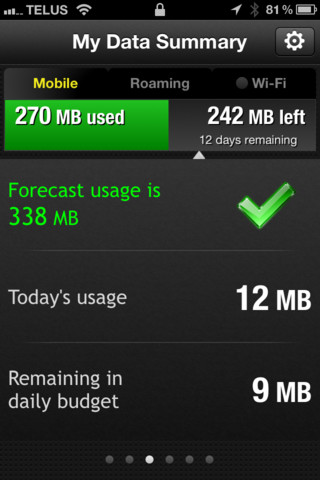 There are a number of good third-party monitors and reminders. For Apple iPhone and iPad users, one of the more detailed ones is My Data Manager. This lets you check up on the data you have used a month, and also enables you to budget for how much you will use each day.
My Data Manager also gives an idea of the apps that have been sucking up bandwidth from the sky all day long, so you can adjust your usage patterns.
Maybe it's better to wait until you get back to the free Wi-Fi zone at home before you upload all those pictures of your dinner to Facebook?
Download an app from your telco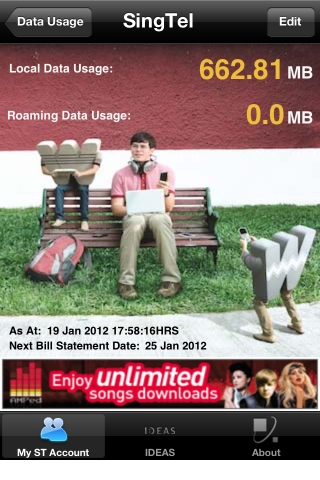 If you are really paranoid, it helps to have your telco tell you exactly how much they think you are using. M1 has its My M1 app, which gives you a whole list of utilities besides checking your data usage. So does SingTel, with its My SingTel app. Both apps support a wide range of devices, including iOS and Android.
The thing about these apps is that they usually don't provide as much detail on the activities that are gobbling up the bandwidth on your phone. But they are the most accurate way to be sure about your usage and avoid the bill shock at the end of the month.