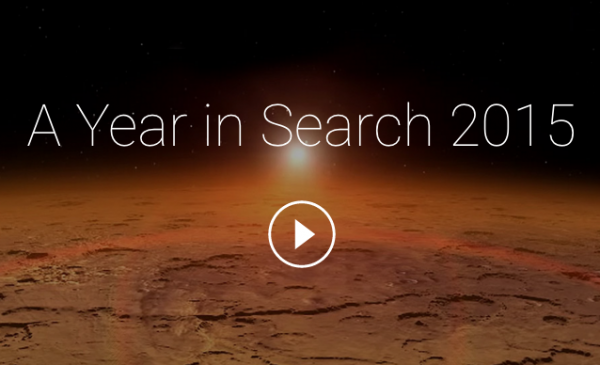 Remembrance was the theme that linked several top Google Singapore searches this year, with many netizens searching for information on Singapore's late founding Prime Minister and the Sabah earthquake.
Lee Kuan Yew was second in Google's list of trending searches here, while Sabah earthquake was the third most searched news item following a 6.0-magnitude earthquake in Sabah.
The Paris terror attacks, ISIS, and the missing AirAsia QZ8501 flight also made it to the top 1o list of trending searches. Other news that caught Singaporeans' attention included the Mers outbreak in South Korea and Singapore's 12th General Elections.
Concerns about the haze that blanketed Singapore for over two months weighed on their minds too, as the Pollutant Standards Index (PSI) became the top-trending search term and news item of the year here.
Outspoken blogger Amos Yee, who sparked an uproar for his criticisms of Lee Kuan Yew, was high on the search list of Singaporeans who followed the controversy online.
We also celebrated some defining moments, with many of us searching for SG50 (and likely the promotions associated with it) as Singapore ushered in its Golden Jubilee, as well as the SEA Games, where we raked in a record haul of 84 gold medals.
The nation displayed a diverse taste in entertainment choices, too. A clear preference for Hollywood was apparent in movies, as searches kept up with latest blockbusters like Jurassic World, Furious 7 and Avengers: Age of Ultron.
On the other hand, searches for TV shows betrayed a love for dramas with an Asian flavour – six of the top 10 trending TV shows this year were from Asia. Our love for Korean TV productions was especially evident, with searches for Korean dramas ahead of that of HBO hit Game of Thrones and graphic novel favourites, Daredevil and The Flash.
Ever gadget- and bargain-savvy, Singaporeans searched for events like the IT Show, Comex and The PC Show, while simultaneously scouring the Web for information on latest devices like the iPhone 6, the rumoured iPhone 7 and the Samsung Note 5.
Video games were all the rage this year too, as Singaporeans went online to get the latest on new games like Fallout 4, as well as fan favourites like FIFA 16, Dota 2 and Mortal Kombat.
Google's Year in Search trawls through over one trillion search queries it receives each year to highlight the top trends of the year, while giving insight into global, regional, past and present search trends.
To see more about Google's Year in Search across the globe and watch its annual video, visit google.com.sg/2015.