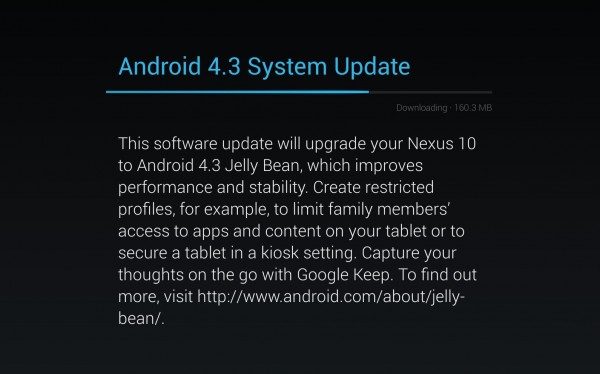 So, you've seen everyone talking about their Nexus devices being updated to the latest Android 4.3 over the weekend, while your own phone or tablet just refuses to get the update over the air.
It's often a mystery how Google decides which devices get the updates first. However, there are ways to get yours ahead of the line, to get the new features.
Short of downloading the files manually and installing the update yourself, there are a couple of things you can try out first.
1. Good old "reset" of Google Services Framework
This popular workaround essentially makes Google think that your device hasn't been updated for a long while.
Go to Settings>Apps and look under All apps for something called Google Services Framework. Once inside, select Force Stop, then Clear data and Clear cache. You'll get a warning that this would screw things up, but don't worry, there's nothing extremely horrible that you can do to the device with this.
Once done, immediately go to Settings and go to About tablet or About phone. Select System Updates and you should see that the last update you received was back in 1970.
That's obviously not true, but this means you are on the right path. Next, tell the device to go look for an update and this should trigger an over-the-air update.
2. Log on to VPN 
Using the method above, I managed to update my Nexus 10, which I had shipped from the United States late last year (read our review). That workaround doesn't guarantee you'd always get an update, but it worked for my Nexus 10.
Initially, I couldn't do the same with a Nexus 7 at home, which I had bought from the US earlier before the model was available in Singapore.
The trick seems to be this –  log in with a US IP address. I tried my luck signing in with my Strong VPN account, which I had set up earlier on the Nexus 7, then did the same things in Step 1, by resetting the Google Services Framework app.
That worked immediately, after several failed attempts without VPN turned on.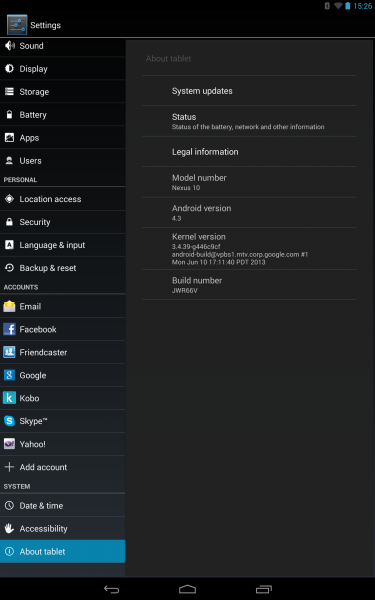 If you're savvy and know what you're doing, obviously, you can grab the software update files directly from reputable sources and flash your device yourself.
However, the safest and easiest way is still to have your devices updated directly over the air. Before grabbing the latest ROMs yourself, these two simple workarounds are worth trying out.