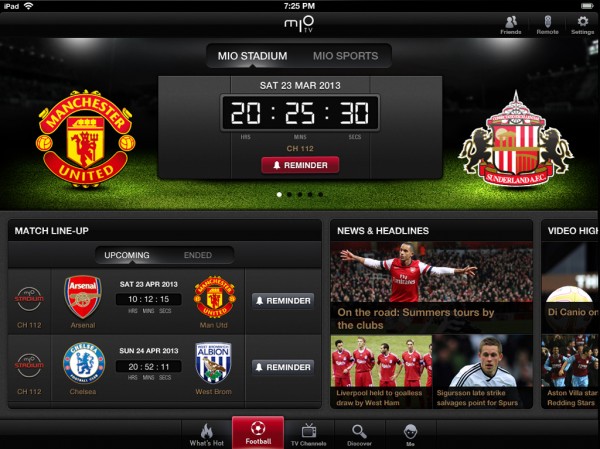 Fresh from losing a bout with the media regulator, SingTel has unveiled a new mobile phone app that will stream live Barclays Premier League matches for customers who already subscribe to its football channels.
The mio TV Go app will also provide text commentary on other ongoing matches, so viewers can check up on other matches while following their team on the big screen.
SingTel will hope that this keeps some of its subscribers from switching over from mio TV to its more established pay-TV rival StarHub, days after it was ordered to broadcast upcoming live Barclays Premier League matches on cable TV.
With both SingTel and StarHub viewers now able to watch the matches for S$59.90 a month, some mio TV viewers may be tempted to switch back to StarHub, which has a bigger lineup of channels.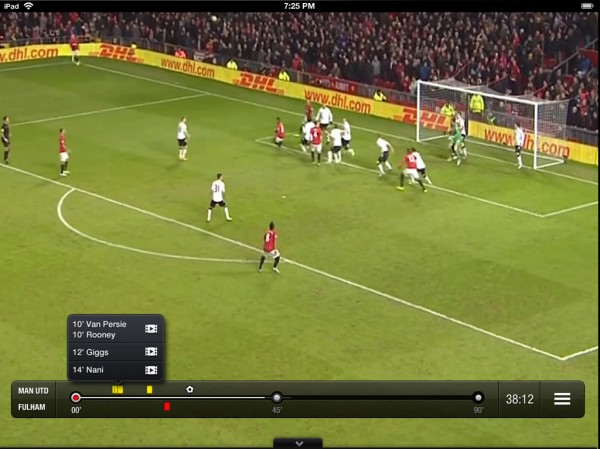 The new mio TV Go app, out on Android and Apple devices from today, is aimed at attracting users and differentiating SingTel's football programming with its interactive features. Viewers can use their phones, for example, to remotely set up a recording of their favourite show even when they are not at home.
SingTel is also using the app to deliver other football matches. These include live matches from the Uefa Champions League, Uefa Europa League, Italian Serie A, Spanish La Liga and other football matches available on SingTel's mio Sport channels.
For viewers not into sports, the telecom operator has also packed in three Asian TV channels – Jia Le Channel, ETTV Asia, ETTV Yoyo and Jiangsu Satellite Channel.
The app will be free to use until May 2014. After that, it costs S$5 a month to watch the TV channels on it.
Are you a football fan in Singapore? Are you subscribing to SingTel or StarHub, or simply tuning off the new season? Let us know in the comments!