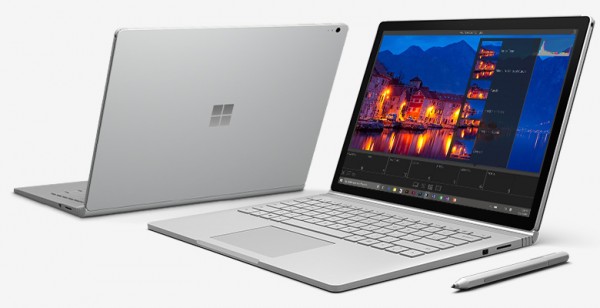 Microsoft had raised eyebrows some three years ago when it decided to launch the Surface line of devices, directly pitting the software giant against its hardware partners like Dell.
Dell's founder and chief executive does not seem to think so, going by the comments he made about the company's relationship with Microsoft.
"We're absolutely friends," Dell said during a discussion with Microsoft CEO Satya Nadella at Dell World this week. "The industry has always been built on an ecosystem and we have been one of the big advocates of an open ecosystem."
"It's very important to understand that customers want choices and don't just want one thing. We have worked for years with Microsoft on Windows and Office, and we'll always help customers with a variety of other systems and platforms," he added.
Dell also gave his take on Microsoft's new Windows 10 operating system and Surface devices during the discussion facilitated by Bloomberg journalist Emily Chang.
"What Microsoft is doing with Windows 10 and the Surface family of products is that they're pushing Windows 10 into new spaces and driving the platform forward. I'm excited about that because it's helping drive the Windows 10 ecosystem faster.
"Satya has got some nice products; the volumes are not very high, the prices are pretty high but they're great – it's the ice breaker and we're coming in with products with more volume," Dell added.
Nadella concurred with Dell's views, noting that the Microsoft-Dell partnership is grounded by a common goal to serve their joint customers, especially enterprises. "We have to live their reality, it can't be about the geopolitics of our industry," he said.
On Wednesday, both companies launched an updated cloud-in-a-box system called Cloud Platform System (CPS) Standard for organisations that are looking to implement a hybrid cloud.
The Azure-based system is built on optimised Dell modular infrastructure comprising servers and networking switches, and comes with pre-configured Microsoft CPS software, including the Microsoft software stack and popular Azure services.
CPS Standard is shipping now with Windows Azure Pack, System Centre 2012 R2 and Windows Server 2012 R2 and is ready to install Microsoft Azure Stack when it becomes available.
Dell and Microsoft also offer CPS Premium for large enterprises and service providers requiring a higher-capacity hybrid cloud solution.