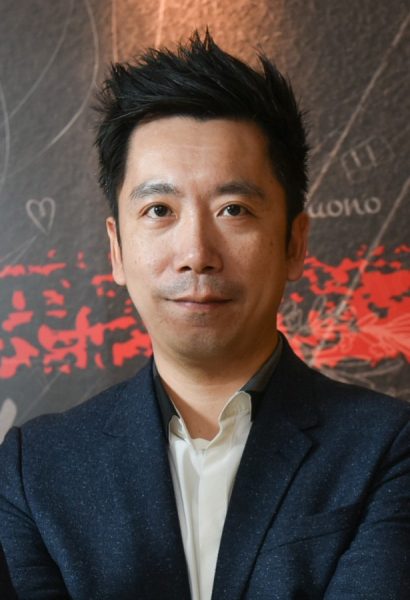 Information technology director Ravel Lai has been successful marketing Pizza Hut to its online customers in Hongkong.
The number of customers who actively buy Pizza Hut meals online have gone up by 50 per cent yearly to about 400,000 today, up from 100,000 in 2014. Revenue has also risen although Lai did not disclose the numbers.
Why is an IT director successful in marketing?
"It's because I know the technology's capability. I use technology to achieve the outcome Pizza Hut wants," said Lai, IT director for Jardine Restaurant Group, the franchise holder of this fast food chain restaurant in Hong Kong, Macau, Taiwan, Vietnam and Myanmar.
His technology strategy is built around Big Data, analytics, apps and cloud computing. He has in-house capabilities in app development and analytics in addition to a customer database that also tracks a loyalty programme.
To generate quick marketing programmes, he used the cloud services from Salesforce, a leading provider of customer relationship management software.
"With these technology infrastructure, I can target specific customer segments," said Lai in an interview here in San Franciso, on the sidelines of Dreamforce 2016. He was a speaker at the Salesforce customer event this week.
A key success occurred on December 9 last year. He recalled it was raining in Hong Kong. When he got into office in the morning, he asked his team to create a marketing campaign to target housewives who might want not want to go out to buy food but might want the convenience of ordering pizzas in.
Within two hours, his team had developed an e-coupon which was sent to housewives who have the Pizza Hut's mobile app.
Lai was right. Sales was up seven per cent that day compared to other rainy days. Emboldened, he went one step further. With Hong Kong in the midst of winter, he ran a similar marketing campaign in January this year targeted at the same group of housewives.
"This time we didn't give any e-coupons. We chose a soft, sentimental message, creating a graphic of a fondue with a wintery-snowy background on the app's landing page. We sent a reminder to the customers that winter is here. In five days we racked up about US$200,000 extra sales with no advertising at all."
This time sales went up by US$300,000 within four to five days. The campaign has since been repeated in various versions and each time the sales has gone up. It has resulted in other digital marketing programmes.
For example, customers can get an express ticket number using the Pizza Hut app when there is a long queue at a store during peak hours. Customers redeem an express ticket using their loyalty points.
Said Lai: "If the queue is too long, we'll lose customers who are in a hurry or who don't want to wait. The express ticket ensures 'stickiness', so that the customer can quickly buy the meal he wants."
Pizza Hut in Hong Kong is among the earliest of the pizza chain to use digital marketing. The same strategy is being used in Taiwan and Japan.
Digital marketing has enabled Pizza Hut to focus on the customer, raise revenue and reduce costs, Lai said.
A traditional campaign for example, using handbills would have taken three weeks to execute because a handbill had to be created, designed, printed and distributed to various Pizza Hut outlets.
"Then someone from the restaurant would have to stand outside the store and distribute the handbills. Customer response from handbills is at best three per cent. This process just takes too long and costs too much," recalled Lai.
"With digital marketing, our cost is zero and we can react in real-time. We can not only double this response, we can also target the same people who had responded to us previously. So we can get repeat customers to order with us again," he added.
Veteran tech writer Grace Chng is in San Francisco for the Salesforce Dreamforce 2016 event.