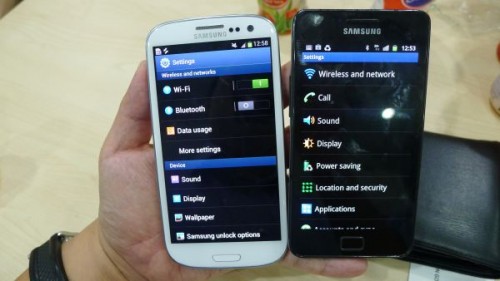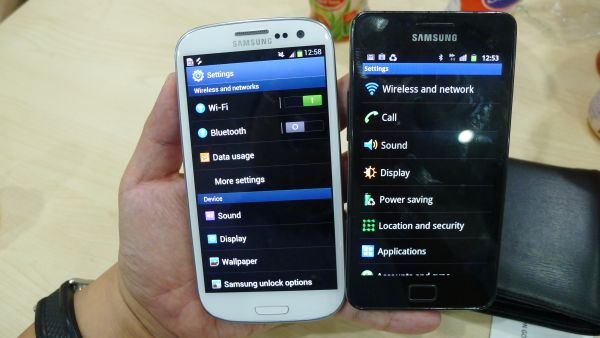 If there's still any doubt that the two big phone makers – Apple and Samsung – are the ones making most of the money, the latest figures now show that they together gobbled up 52 per cent of global smartphone sales in the last three months of 2012, up from 46.4 per cent three months before.
Research firm Gartner also said earlier today that more than 207 .7 million smartphones were sold in Q4 2012, up 38.3 per cent from 12 months ago. This, unfortunately, did not lift the overall mobile phone market.
Including sales of so-called "feature phones", there were fewer phones sold in the entire 2012, compared to a year ago. The 1.75 billion phones sold represented a 1.7 per cent fall from 2011, the first decline in three years.
In 2012, Samsung continued to top the list for sales in smartphones and mobile phones in general. In early 2012, it had overtaken Nokia as the number one phone maker, a crown that the Finnish company had held for 14 years.
The Korean electronics giant sold more than 384 million phones in 2012, taking 22 per cent of the pie. This is up from 17.7 per cent in 2011. In number two, Nokia saw its sales drop from 422 million to less than 334 million phones, and market share slide once more from 23.8 per cent to 19.1 per cent.
According to Gartner, this was despite its relatively good performance with its low-cost Asha phones as well as the high-end Windows Phone-enabled Lumia line of smartphones.
In third place, Apple sold 130 million iPhones, an improvement over the 89 million of a year ago. Despite all the doom and gloom arising from the iPhone 5's debut, the company raised its market share from 5 per cent to 7.5 per cent. And it only sells smartphones.
Perhaps more worrying for Apple fans is that iOS' grip on the smartphone market has continued to loosen.
Once the top dog, it is now a distant second from an Android juggernaut led by Samsung. The iOS share of the market, by operating system, slid from 23.6 per cent in Q4 2011 to 20.9 per cent in the Q4 2012, despite Apple selling more phones to users.
The reason? More Android phones are in the market at a faster pace. And that could start a cycle where developers start making more apps for Android, leading to more users turning to an operating system that has close to 70 per cent of sales in the last quarter of 2012.
In that period, Samsung sold 64.5 million smartphones, up by a massive 85.3 per cent from a year ago. Samsung's resources and ability to build a broad market reach is an advantage that no other competitor can easily match, according to Gartner.
While Android continues to dominate, there was also good news for Microsoft and Windows Phone. They reversed several years of declining market share, accounting for 3 per cent of smartphone sales in Q4 2012, up from just 1.8 per cent a year ago.
Indeed, with BlackBerry also revamping and hoping to improve on its mere 3.5 per cent share of smartphone sales in Q4 2012, new players could factor more significantly in 2013, predicted Gartner principal research analyst Anshul Gupta.
"2013 will be the year of the rise of the third ecosystem as the battle between the new BlackBerry 10 and Windows Phone intensifies," he said.
"As carriers and vendors feel the pressure of the strong Android's growth, alternative operating systems such as Tizen, Firefox, Ubuntu and Jolla will try and carve out an opportunity by positioning themselves as profitable alternatives."