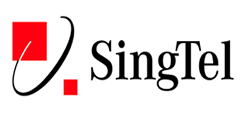 SingTel has been told to pay an unprecedented S$180,000 fine for problems in its TV service that cut off the last dramatic minutes of last season's Barclays Premier League for about a third of its pay-TV customers.
Some 115,000 households had missed out on the few extraordinary minutes on May 13, 2012, when two goals for Manchester City in their last game clinched the title in one of the most thrilling endings to a season.
The latest penalty, meted out to SingTel subsidiary SingNet, will do little to dispel questions on how resilient Singapore telecom operators' networks are, after several high profile outages in TV as well as cellphone services.
In the past year, government regulators have handed out fines of hundreds of thousands of dollars, while also regularly ticking off the three telcos for the problems caused.
Less than five months ago, SingTel had incurred the ire of both the infocomm and media regulators. Problems with its network caused a disruption to its home phone and TV services, which attracted a total of S$380,000 in fines.
In the latest case, the problem was down to the "higher level of channel switching activity" by subscribers watching the live matches, according to the Media Development Authority (MDA). This led to a congested network that brought numerous problems for viewers, it revealed on Thursday.
Some found their screen freezing, while others suffered from blurred images on their TV until the matches had ended at past midnight. The issue affected those in Yishun, Choa Chu Kang, Clementi, Bukit Timah, Toa Payoh, Marine Parade, Punggol and Pasir Ris.
Since then, SingTel had offered subscription rebates to angry customers that cost it S$5 million.