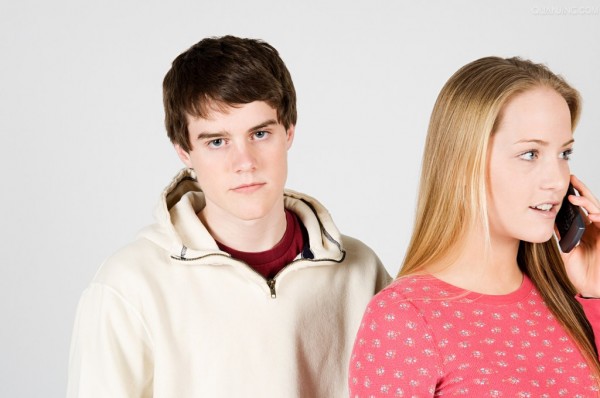 Valentine's Day might have come and gone (and I do hope most of you had a wonderful Valentine's celebration), but couples need to beware of the love triangle that seems to be slowly but surely creeping into many relationships.
Apparently, many tablet users are so addicted to their gizmos that they they would feel just as upset as – or maybe worse than – if they had broken up with their partner.
That's the response from 43 per cent of respondents in a cute Logitech survey conducted recently. It had asked 2,000 single adults aged 18 and older in the United States, Britain, France and Germany in January how they felt about their gadgets.
Ninety-three per cent of respondents would use their tablet in bed and three-quarters of them finds it perfectly acceptable to reach for their iPad after a roll in the sack, with 13 per cent only doing so after their partner has fallen asleep.
Slightly more than one-third of the respondents also agreed that they would rather enjoy the morning after with their iPad than their date, according to the survey.
While it's no news that people are becoming more attached and addicted to their tech devices, the findings from this survey are still surprising.
I mean, who knew that so many would be more upset at breaking their iPad as compared to breaking up with a significant other? With such a trend, it would not be surprising if one day, many would reach the decision that their tech devices make better partners than others ever will.
Perhaps the government in Singapore should look at getting Singaporeans to kick the tech addiction to increase the birth rates in Singapore… okay, I'm just kidding!
But do beware those sneaky, cunning little "third party" tech devices which might form love triangles in your relationship without your knowledge. You've been warned.