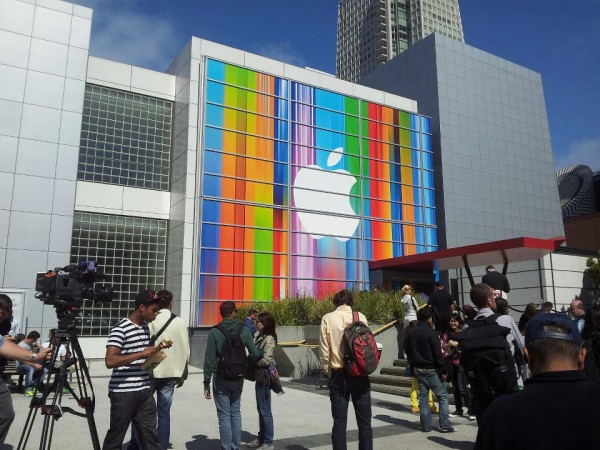 I was on the way to an Office Depot, the most boring store here in San Francisco, when I passed by the Yerba Buena area where Apple was unveiling its new iPhone 5. Past the hype, I walked on round to 3rd Street and picked up a couple of non-magical, non-revolutionary Nexus 7s.
If there's something to be said about Apple's event this morning in the United States, it's that it's underwhelming. Okay, that's unfair, seeing that the iPhone 4S launch before that was worse in terms of new features or hardware, but hey, Apple still went on to sell millions of those.
So, warts and all, disappointments and burst bubbles aside, don't be surprised to see Apple sell loads of the iPhone 5. There are just enough people out there who would buy an iPhone even if it's a rebadged Blackberry or Nokia.
But seriously, what's important – and what's good – about the new iPhone 5 can be boiled down in a few words. The first has to do with LTE (Long Term Evolution) or 4G. In East Asia, like Singapore, Hong Kong and South Korea, the iPhone 5's support for the faster networks will drive the adoption of the newer technology.
In Singapore, for example, only a handful of phones and tablets support the new network, so telecom operators have been fast to pick up on the iPhone craze to sell these 4G plans. They have already lined up price plans for the new Apple gizmo, before it reaches the shops on September 21.
Sadly, other than that, the iPhone 5 is far less impressive than the usual Apple hype would have it.
It's got a 4-inch screen that's smaller than the competition (the "copycat" Samsung Galaxy S III has a 4.8-incher) and the resolution is less than the competition (1,136 x 640 against the 1,280 x 720 on the S III and HTC's One X and One XL). Okay, it's very light at 112 grams, quite unlike the previous iPhone 4S, but it's far from the revolutionary, magical product that Apple likes to tout its products as.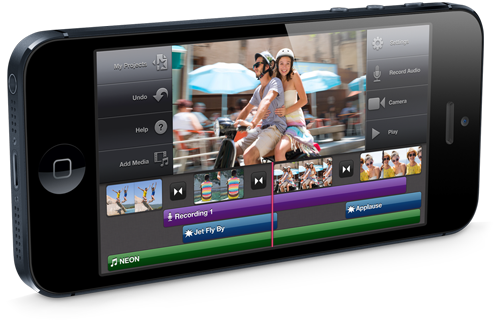 Perhaps it's unfair to criticise Apple as such. The iPhone 5, all things considered, is a very competitive product. It's just not the best.
Indeed, the iPhone hasn't been the best for a long time, hence Apple's attempts to halt the sales of Samsung products (it's succeeded in suing Samsung in the US but has been rebuffed in Japan and Britain).
Even the BBC, which had previously lauded older iPhones like many Apple-mad mainstream media outlets, says the magic has gone. Research firm Ovum has a more sobering message: if Apple doesn't innovate with new features, it's in for a hard time in the next two years against Google's Android, which is leading the market now.
The new iPhone just doesn't have the wow factor that others have picked up and ran with. Nokia's Lumia 920, which runs the less popular Windows Phone 8 software, comes with wireless charging – a gimmick but cool, nonetheless. Samsung's Galaxy S III is slim, fast and boasts a sharp screen and it's been selling for months now.
Better yet, Google's Android has some of the best maps and other cloud services which Apple is trying to replicate with iCloud. To the average consumer, if this is what innovation is about at Cupertino, they'd probably rather have the Korean copy.
Sure, there's nothing that will stop the long queues forming up outside a telco launch in Singapore and elsewhere next week. But it's ironic that Apple fans now speak like Microsoft supporters of the past.
In the 1990s, when Apple was an underdog, its Macs had the cutting edge with SCSI drives and scanners besting the PC's slower parallel and serial links, and the early beige Macs ran on a graphical interface that did not throw up a blue screen like the Windows of the day did so ever often.
The reverse is true today. Now, Apple is the laggard when it comes to technology and is banking on users who only know the iPhone as the one smartphone they'd own. It is using its dominance to sell underwhelming products to users who don't know better. Ironically, rather like Windows and the boring PC in this post-PC era.