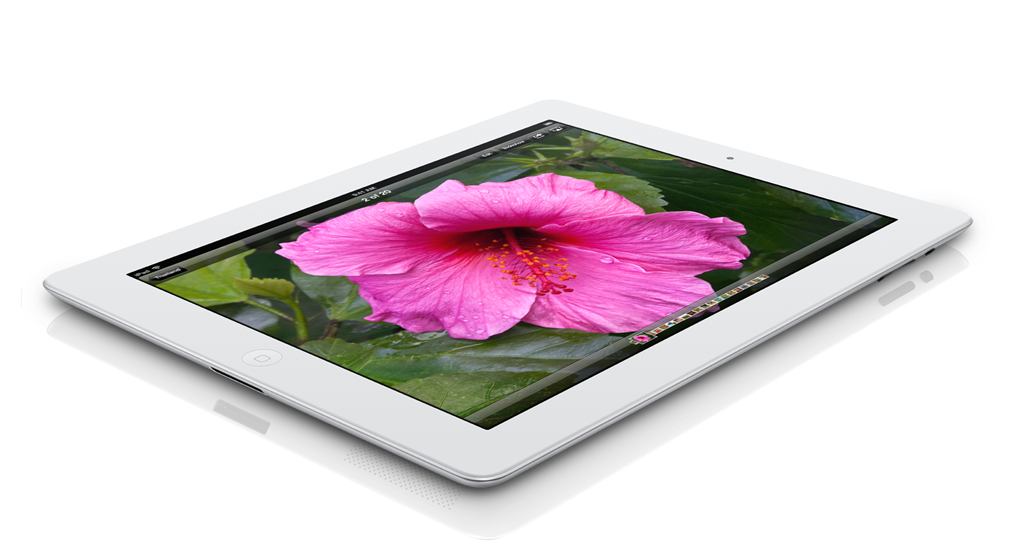 When Apple took the covers off its latest wonderful, magical and "resolutionary" device last night (Singapore time), it surprised many fans who had waited for a new iPad 3 or iPad HD, which had done the usual rounds of hype just before another Apple show-and-tell.
The new iPad will simply be called, well, iPad, according to new CEO Tim Cook.
There were no 7-inchers to rival smaller tablets from the Android camp. And the 9.7-inch 2012 iPad actually got thicker and heavier than the previous iPad 2. Yet, underwhelming as it may seem to some existing iPad users, the new tablet actually makes a lot of sense for Apple.
For starters, why should it do anything differently? Though it has lost the lead in smartphones to Android devices, it is still some ways ahead in the tablet stakes, owning some 75 per cent of the market. It's not the near-complete domination of a year ago, sure, but it still holds a really healthy lead with the last tablet it unveiled.
Thus, the company's smart decision not to replace the existing iPad 2. By dropping the price of the older but thinner model, it is making the tablet more attractive to folks who don't fancy paying that much for the new iPad. At S$528 now for a basic Wi-Fi model, the "old" iPad 2 will now force rivals to drop their prices as well.
It's the same strategy Apple had employed in the MP3 wars of a few years ago. At one point, the cost of making and selling a tablet will be determined by the economies of scale you can get with large orders of components, say, memory chips or screens. Apple is in that position to force down prices.
Can rivals follow suit? Perhaps Chinese vendors such as Ainol, with their low-cost tablets that come with little marketing and perhaps even less support if you buy it in a country without an authorised distributor. Perhaps Samsung, which is also in the business of chips, screens and other components, but it too has to be confident of selling enough Galaxy Tabs to be able to drive down prices and compete.
What of the new iPad then? Unlike the truly disappointing iPhone 4S which brought precious little new to the table (but which still did pretty well, thanks to diehard Apple fans), the new tablet actually does come with some clear upgrades.
The biggest is the screen. Sporting a 2,048 x 1,536 resolution, it packs in more pixels and detail than your big-screen TV or computer screen. To be fair, you look at your tablet much more closely than your big screens, but the extra detail is surely welcome to folks who want pin-sharp text while reading.
Apple has also included a faster graphics chip to pump out the additional pixels. It sells tablets based on its reputation for a quick, smooth interface, so any slowdown will lose it precious sales.
Under the hood, there's also a new 5-meg camera and, in some models, support for faster LTE (long term evolution) networks, or what the Americans call 4G.
Unfortunately, the iPads shipping this month in Singapore reportedly won't support the LTE networks here because of a difference in the frequency bands they use (there are several versions of LTE which use different frequencies).
Still, you'd expect Apple to do pretty well with the new tablet. Though it feels like the company is hardly moving much beyond treading water, its rivals are still some ways off from threatening its lead.
What Apple may want to take note of is that it no longer "owns" the best apps or has the number one ecosystem beyond question. Besides Flipboard, for example, most of the best apps on the iPad are available on Android as well.
Thus as Android ramps up its lead in smartphones this year, more users may be encouraged to dump the proprietary Apple connector, bloated iTunes and often irritating Apple-knows-best restrictions for a more open experience.
For sure, the new tablet will enable the iPad maker to keep a healthy lead for the months to come. After that, it could well be a battle of attrition between a post-Steve Jobs Apple and Android flag bearers like Samsung. For consumers, that may not be a bad thing if it means cheaper tablets.