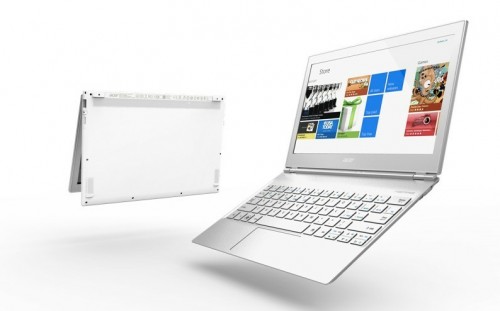 Global shipments of PCs are continuing to decline as more consumers shift their purchases towards tablets and smartphones, according to preliminary market figures from Gartner.
In a statement today, the technology consultancy said worldwide PC shipments totaled 87.5 million units in the second quarter of 2012, a 0.1 percent decline from the same period last year.
Mikako Kitagawa, principal analyst at Gartner, said: "Consumers are less interested in spending on PCs as there are other technology products and services, such as the latest smartphones and media tablets that they are purchasing. This is more of a trend in the mature markets, as PCs are highly saturated in these markets."
Even as major PC makers are turning to ultrabooks to boost demand for PCs, it remains to be seen if the thin and light notebook segment will rev up flagging PC sales.
"A big portion of R&D spending has been allocated to ultrabook development, together with Intel's massive investments to establish the market segment. Though the ultrabook was first introduced in 2011, the major promotion kicked off toward the end of 2Q12, with the Ivy Bridge-based ultrabook release. This segment is still in an early adopter's stage," Kitagawa said.
According to Gartner, shipments of ultrabooks were "small", and had little impact on the growth of PC shipments.
Overall, PC shipments in Europe, Middle East and Africa (EMEA), Asia-Pacific and Japan registered low single digit-growth, while shipments in the U.S. declined 5.7 percent compared with the same period last year.
Specifically, PC shipments in the Asia-Pacific region grew 2 percent to reach 31.8 million units. The slowing Chinese economy had affected the region's market sentiments, Gartner said, adding that PC buyers had also cut back on spending due to economic uncertainties in the U.S. and Europe. The business PC segment was also affected by smaller corporate budgets and the lack of new government initiatives to stimulate IT spending.
Among PC vendors, HP retained its pole position, accounting for 14.9 percent of the global market. However, its shipments declined 12.1 percent due to internal issues from organisational changes. HP, which mulled over the possibility of spinning off the low-margin PC business under previous CEO Leo Apothekar, said earlier in March that it will merge its PC and printer business.
Gartner said HP's PC business has not been back to pre-restructuring levels. The company also faced aggressive pricing from Lenovo in the business market, as well as threats from Asus and Samsung in the crowded consumer space.
Following HP's heels is Lenovo, which has been very aggressive to expand through acquisitions like Germany's Medion, as well as competitive pricing. Gartner said Lenovo's aggressive expansion had "damaged its competitor's performance, namely HP and Dell, by taking shares from them".
Third-placed Acer managed to increase shipments compared to a year ago. The company was able to clear its inventory issues in Europe by writing off US$150 million for excess inventory held by distribution partners. Gartner also said Acer will most likely lower ultrabook prices faster than other vendors.
Apple, which recently refreshed its Macbook line, continued to do well in the U.S., even as other PC makers in that market are selling fewer machines. Shipments of Mac computers grew 4.3 percent to reach 1.9 million units. Apple now commands 12 percent of the U.S. market.