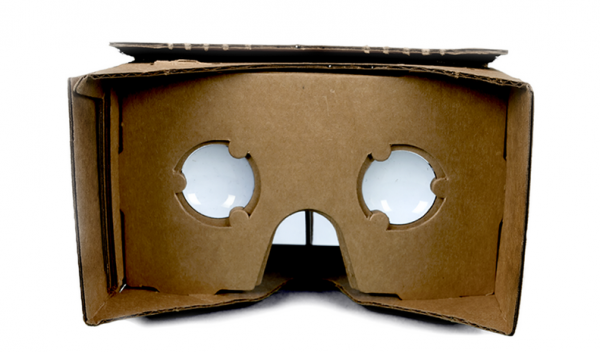 With Facebook's acquisition of Oculus Rift for US$2 billion and Samsung surprising the tech world with a VR headset, you know something is brewing in virtual reality.
After all, why would these consumer tech giants invest in a technology whose use is largely limited to games, military applications and space exploration?
I was sceptical, of course, when I got hold of the Google Cardboard, a VR headset made of cardboard given out at the Google I/O developer conference this year. Apart from its entertainment value in games, VR in the consumer world seemed like a passing fad.
But I was wrong. With a regular smartphone, some clever programming, a magnet and a pair of lenses that distorts an image to create an immersive experience, VR is on to something big in the mass market, if my experience with Google Cardboard is any indicator.
Setting up the Google Cardboard is easy. Just follow the steps printed on the cardboard itself to fold and create your VR headset. Then, slot in a supported smartphone installed with the Cardboard app, secure it with a rubber band and built-in Velcro, and you are good to go.
There's also a clever little magnet that you can attach to the left of the Google Cardboard. Slide it downwards to use it as a clicker for selecting demos in the Cardboard app. A non-electronic clicker for a virtual experience powered by electrons. Now, why didn't anyone think of that?
But for the magnet to work as a clicker, you need a supported smartphone with NFC (near field communications). My HTC One M7 isn't compatible, so I had to tap the screen to select one of the seven VR demos in the Cardboard app before placing the phone in the headset.
With a Google Nexus 5, the Google Cardboard worked like charm. I clicked with the magnet to select a demo, and items within a demo. To return to the main menu, just turn the headset 90 degrees clockwise.
The demos in the Cardboard app are where the magic lies. From watching YouTube videos as if you are in a black room to visiting the Palace of Versailles in France, you will feel completely immersed in the environment you choose.
And in Google Earth, you can explore four destinations including Chicago and Marseille, thanks to satellite images captured by the search giant.
Google has also put together a showcase of VR experiences on its Chrome Experiments for Cardboard website. Surprisingly, the pixel response rate was fast enough for me to not feel nauseous, say, while riding a virtual roller coaster or collecting coins in a game.
If there's anything to nitpick about Google Cardboard, it is the seemingly lower-resolution images in demos like Street Vue that takes you through the streets of Paris, and the rough edges of 3D objects in Google Earth. The lack of high-resolution imagery reduces the sense of realism.
Things should get better as more developers dabble in VR to create more compelling experiences, and that's what Google Cardboard is all about – to make it easy and inexpensive for developers to experiment with VR.