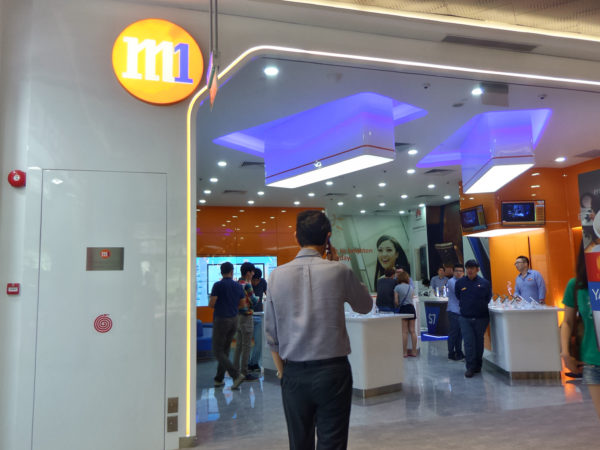 As the month drew to a close a couple of weeks ago, I kept getting alerts that my mobile data quota for the month was being used up. At one point, I had about 100MB left before I had to pay more to M1.
Then, with a few taps on the phone, I swapped the old mobile plan for a new SIM-only one and my data quota immediately shot up from 7GB to 30GB. From just 1 per cent left, I had more than 90 per cent.
Like many other phone users in Singapore of late, I had switched to one of these new, generous plans that have come about thanks to the intense competition in the past three years.
M1 finally opened its floodgates in May, when it launched a 30GB plan for just S$25 a month. You also get 1,000 minutes of talk time and 1,000 SMSes, and there are no subscription costs for caller ID and auto roaming.
For a long time, I had stayed away from these more attractive SIM-only plans, which do not offer any discounts should you buy a phone in future. In exchange, you get a cheaper subscription, plus there's no contract to tie you down.
I had been waiting for the contracts to expire for my own plan as well as my family's to switch over. Previously, I had enjoyed an old family-based plan that gave me 35 per cent discount on subscriptions because I had four mobile plans and a fibre broadband line with M1.
But this latest round of deals just blows everything out of the water. My last bill came up to more than S$300, thanks to add-ons such as auto roaming and data add-ons that don't enjoy the 35 per cent discount.
Now, having switched, my monthly cost will be S$75 for three mobile plans (at S$25 a month), about S$50 for my wife's plan which is tied to a contact until next year, plus S$39 for broadband. That works out to be about S$164, before GST, or about half of what I used to pay.
Now, I also have free streaming for Spotify, so whenever I'm in the car now, I can just fire up whatever I like. No more downloading beforehand or worrying that the playlist could jump to tracks I hadn't downloaded and consume data.
Out with my kids on a weekend, there's now the nuclear option of firing up YouTube Kids. For better or worse, this means I don't have to worry about sucking up my limited data quota.
In the past couple of weeks alone, I have used up about 1GB of data streaming Spotify songs, according to my M1 app. Regular data, I have used up about 1GB as well.
So, no, I'm not that heavy a user, so I don't think I'd impact M1's network that much for now. In future, however, as habits change, I'm sure my usage will go up. I've stopped using Wi-Fi that much as home now. The discipline's gone because the restraints are off.
Then there's the revenue that M1 is getting from me. It's less than half now and I'm going to reduce it further when I switch over my wife's line next year when it goes out of contract.
Don't forget M1 also gives me free calls to nominated numbers so folks in my family call one another for free. Plus, when I roam overseas, I can still use M1's Data Passport, which starts from S$10 a month and lets me use my local data bundle (up to 10GB of it now).
If I sound like I'm a little sorry for these telcos, I'm not. During the good years, they had enjoyed the profits of a stable market in which there were no new competitors.
Of course, all this price cutting of late can be attributed to the entry of the fourth telecom operator, TPG Telecom, plus some virtual operators that first threw out these generous data bundles.
But the reality is that telcos have not innovated enough over the years, before the current wave of disruption hit them. They were sitting on huge customer databases, which told them how people behaved, where they went and what they loved to buy.
Like banks, they were a trusted party that users would deal willingly with. Yet unlike banks, many of which have jumped into digital services earlier, telcos here have been slow to improve the customer experience or change their business model.
Now, belatedly, they are moving. For example, they are using data analytics to show retailers where shoppers go to, based on their mobile usage.
They are also trying to up-sell services, such as video or cybersecurity. They need to sell more, perhaps even go into new sectors like selling insurance for phones and gadgets, for example.
The only worry for users is that telcos here might just open the floodgates and then don't upgrade their networks to cater to more traffic.
We have seen that before, more than 10 years ago, when they last threw in generous data bundles but neglected to improve their 3G networks.
As a consumer, you only hope that cheap won't become lousy in the coming months. For now, enjoy the ride while it lasts.