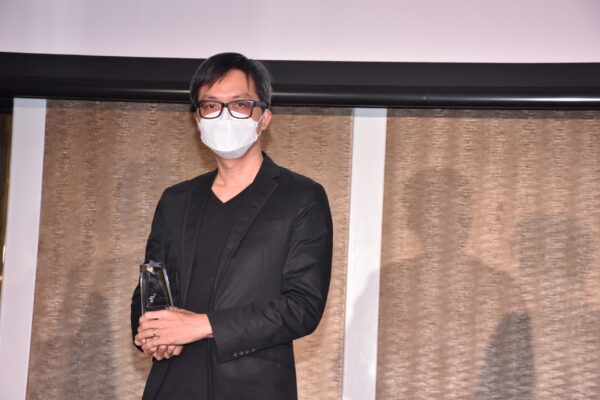 Software engineer Jason Leow was sad. The Circuit Breaker period in Singapore last year had impacted the business of his favourite food hawkers in Bedok. Business had declined for them and some stalls closed, as a result.
He felt compelled to act. He built Dabao Dash, a community board matching freelance, independent delivery people with small eateries including hawkers affected by the pandemic.
Dabao Dash is a non-profit which also helped hawkers and small eateries to switch to a delivery-only business model. It was one of 11 digital tools he developed during the Circuit Breaker to help various segments of the community.
For his contribution, Leow – who is part of the techforgood movement, better.sg – was named a Tech Hero by the Singapore Computer Society in its annual IT Leader Award this year (go here, for an "unmasked" Leow and details of the 11 digital tools).
Leow was among 13 organisations and individuals recognised by the Singapore Computer Society on March 18 as Tech Heroes from Crisis for their innovative and impactful use of IT to manage Covid-19.
The specially developed applications and unique operations led Singapore to step up its war against Covid-19 by enabling rapid IT systems deployment and swift contact tracing, all of which resulted in limiting Covid-19 transmission. It was a whole-of-Singapore effort involving public sector agencies and commercial companies, albeit in an informal manner.
Winners were recognised in three categories, namely Infrastructure, Pathfinder and Entrepreneurship. They include:
-Integrated Health Information Systems (iHIS)
-Health Promotion Board
-Government Technology Agency of Singapore
-Agency for Science, Technology and Research (A*Star)
-Tan Tock Seng Hospital
-National University of Singapore
-ClassDo
-Marina Bay Sands
-BeLive, and
-Ministry of Health. 
A complete list of winners and their projects can be found at this website.
The solutions include contact tracing systems, streaming solutions to help companies generate new revenue channels, new devices for temperature monitoring; a national Swab registration system, an AI-based tool to enable quick discovery of drug combination for treatment, an online tuition system and a hybrid conferencing system.
The Tech Heroes From Crisis 2021 award was a special theme of the SCS IT Leader Awards this year. The event was held at the Intercontinental Hotel yesterday. The SCS also presented the IT Leaders Award 2020 to seven outstanding individuals for their contributions to the tech industry. This announcement had been delayed due to the pandemic. The winners were:
• IT Leader of the Year: Howie Lau, the assistant chief executive for media and innovation at the Infocomm Media Development Authority for his efforts in supporting tech talent development
• Hall of Fame: Professor Alex Siow of the National University of Singapore and Director, Advanced Computing for Executives, NUS. Among his accomplishments is his role as CIO of the Housing Board, the first CIO appointment in Singapore. A well-regarded tech veteran, he has also established various programmes at the SCS for professional development.
• Professional of the Year: Huang Shao Fei, Chief Information Security Officer, Land Transport Authority for developing a robust cybersecurity ecosystem here.
• Professional of the Year: Prof Miao Chun Yan, President's Chair Professor and Chair, School of Computer Science and Engineering, Nanyang Technological University for her contributions in AI research in health, ageing, education and digital industry.
• Entrepreneur of the Year: Joseph Gan, co-founder, V-Key, for his leadership in building the cybersecurity startup into an internationally acclaimed software-based digital security company.
• IT Youth: Goh Jin Qiang, a system analyst at the Urban Redevelopment Authority, for developing a smart home environment for the elderly living alone.
• IT Youth: Ben Chua, CEO, Cyber Youth Singapore for his contributions to teach secondary school students on the dangers of the digital world.