If you've been using your smartphone for capturing great images and videos on the go, you may have come across a gimbal, a handheld gadget that attaches to your phone to keep it stable.
The DJI Osmo Mobile 4 (OM 4) is one such device you should check out. It offers an assured hold on the whole device, while offering vibration-free shots.
You can also control the camera functions from the grip, which makes it a truly handy tool on the go.
The trigger, zoom lever, buttons and the joystick controller are all within reach with my right index finger and thumb, making it one of the easiest gimbals to control.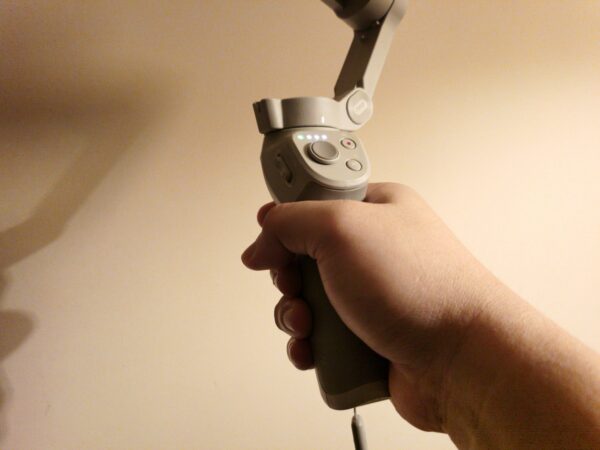 This is the first gimbal that comes with both a magnetic ring holder and a magnetic clamp that can be installed to the back of your phone so it magnetically attaches itself to the gimbal.
In other words, no more trying to pry open the clamp and balance the phone on the gimbal. I can also easily detach the phone if I have to answer a call.
During my recent tests, I managed to hook the gimbal up with the Asus ROG Phone 3 that weighs a hefty 240g and is one of the largest around, at 171mm long and 78mm wide.
The gimbal's magnetic holder does a great job. At the same time, its ActiveTrack 3.0 system keeps me in the middle of the frame as I record a video while walking briskly.
My only complaint is that the clamp covers the power button of my phone so switching on and off the devices can be a hassle. I could have glued on the metal button instead but that will leave a mark on your precious phones.
DJI specifically says that the button should not be glued to a phone case because this might cause issues when balancing the phone with the gimbal.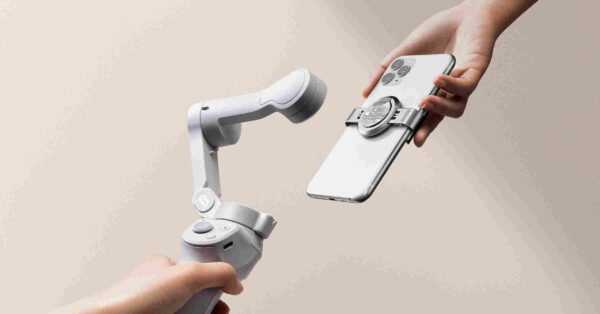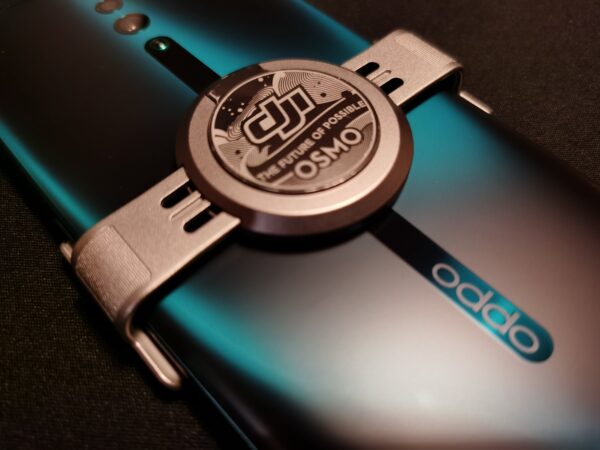 While its main job is often to keep your camera stable, the gimbal can also help pull some eye-catching shots.
These include the Alfred Hitchcock vertigo effect that causes the subject to loom large as the surroundings are shrinking behind the subject or expanding towards the camera. Too bad the focus cannot keep up in some cases.
There is also a "spin shot" mode that creates some dynamic visuals that look like you are slowly flying upside down as the camera moves forward. Here are some examples:
I also like the built-in motion time-lapse and hyper-lapse functions that capture slow-moving subjects such as clouds and quicken them in video clips. Certainly, the DJI gadget can add some spice to otherwise boring videos.
For photographers, there is also a panorama mode that helps stitch your ultrawide-angle 240-degree landscape images. Or, you can put together a nine-image panoramic shot that produces a large image file with enough data for a large print.
Despite some great features, the gimbal does have its issues. While its grip is very comfortable, its odd shape means it cannot balance on a table by itself. For that, I have to screw in a mini tripod that comes with the gimbal.
It is also not that pocketable, taking up valuable space in my bag, which may already carry batteries and other gear. Certainly, the AJI OM 4 is as travel-friendly as, say, the Feiyutech Vlog Pocket Gimbal.
One other issue for me is the lack of support for my phone's native video app within DJI's Mimo app. So, if I desire the various recording modes on the DJI app, I have to give up on what my Asus phone offers, for example.
As a creative tool, the DJI OM 4 is a fuss-free gimbal. It helps budding videographers to easily capture some pretty fancy footage that might once have required learned techniques from professional filmmakers.
The gimbal even has a Story Mode that comes with templates which guides you along to take videos with special gimbal movements to put together a small video, say, for Instagram or Facebook. Very little expertise needed there.
At S$193, the DJI Osmo Mobile 4 is not cheap but it is a well-thought-out product that is supported by a good app. Most importantly, it gets out of the way and leaves the creator to find new ways to express himself.