Google Cloud's G Suite series of online productivity tools are now called Google Workspace, as part of a rebranding that also promises more integrated features and new prices for businesses of different sizes.
For example, linked previews in Docs, Sheets and Slides now let users preview the content of a link without having to fire up another browser tab, to save time switching between views.
There's also the ability to create virtual rooms, which can be filled by, say, coworkers in a department or simply people working together on a project. These users can then access a common set of documents or tools easily.
Another nifty tool is Google's picture-in-picture collaboration, which lets you connect over a Google Meet video call with someone you are actively working on a document or spreadsheet with. Yes, so you can see your boss' face as he or she responds to your report.
Previously, this was available for Gmail and Chat, but Google has expanded this to its other G Suite, sorry, Workspace apps such as Docs, Sheets and Slides now.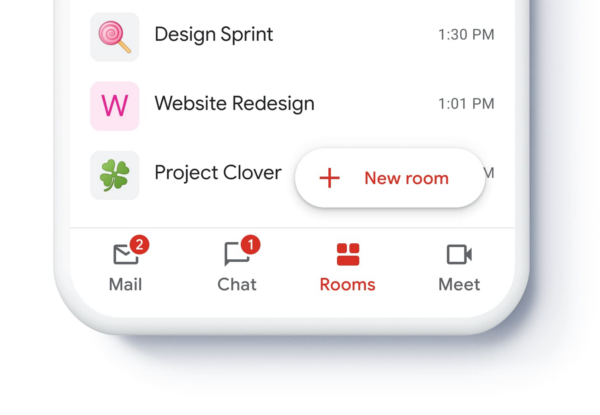 If these changes seem small, you're not wrong, though the value of closer integration cannot be ignored, either. It sure helps to have all the tools on one screen, instead of switching between them.
Google Workspace is not the first to try this. Microsoft has been pushing for users to get on its Teams collaboration tool that gives easy access to chats, meetings and its productivity software such as Office.
All this isn't surprising, since millions of users are working remotely and demanding that their everyday tools change with their environments.
And Google has been rebranding or realigning its services in recent months. Google Handouts Meet became simply Google Meet, for example. Indeed, it is the default chat option today for the Internet giant, which adds an option for a Meet chat in Google Calendar entries.
For Workspace, it is rolling out new price plans as well. In Singapore, the Business Starter version costs S$8 a month for each user, with up 30GB of cloud storage per user.
Next up is the S$16-a-month Business Standard, which adds a recording function to video meetings, plus 2TB of cloud storage.
Those who need as many as 250 video meetings participants, 5TB of cloud storage and Google Vault data governance tools can pay S$24 a month for the Business Plus plan.
Enterprise customers, usually those with more than 300 users who cannot qualify for these per-user plans, get their own custom offerings.