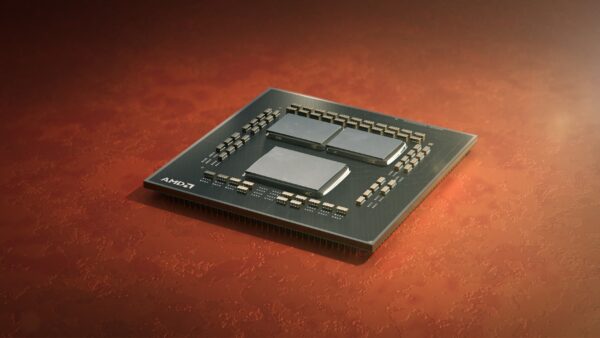 It has been several years since Intel feared the competition like this. Indeed, the PC chipmaker hasn't faced the same threat it is facing now, with rival AMD's Ryzen 5000 chips finally unveiled earlier this week.
The much-hyped update to AMD's Ryzen PC chips is expected to match or even exceed Intel's current lineup, and with a competitive price as well. That's great news for PC enthusiasts.
Those who have been around would recall the 1990s and 2000s, when AMD and even smaller rival Cyrix started offering "clones" of Intel's 486 and Pentium chips for less money. How that competition has been missed.
Today, AMD is no longer just making similar-sounding chips. Its new Ryzen 5000 chips, based on its Zen 3 architecture, are ahead in terms of technical design in several ways.
Chief among these is the fact that they are made in a 7-nanometre manufacturing process. Intel, by comparison, took the wraps off 10-nanometre "Tiger Lake" processors designed for laptops last month.
Now, this is not a fair comparison in itself because there are other factors that affect performance but it is important to note the "headroom" that AMD has now with its 7nm process.
This means it can make use of smaller transistors, which in turn means it can squeeze in more transistors and "instructions" onto its chip, pushing up performance over time.
This is what worries Intel, which for the first time saw its stock price trail AMD's, back in July. Of course, stock prices vary according to investor sentiment, but it's clear which company is more bullish right now.
With the original Zen and Zen 2 chips, AMD has been building up a steady pathway in the past three years for its processors to boost performance over time. The latest models, based on its Zen 3 design, are on time for an upgrade this year.
The AMD Ryzen 5000 chips will go on sale on November 5, so PC buffs will do well to hold their purchases for a month, unless there's a good deal on current processors to be had.
The top-end Ryzen 9 5950X, with 16 cores, will cost a cool US$799. It's aimed at folks who want the latest and greatest chip from AMD, so it's not the sweet spot for most enthusiasts.
At the other end, the entry-level, six-core Ryzen 9 5600X is going for US$299 and will be the only new chip to come with the company's Wraith cooler.
The rest of the new lineup, including the 12-core Ryzen 9 5900X (US$549) and eight-core 5800X (US$449), won't come with a cooler because AMD expects these enthusiasts to have their own.
On the whole, AMD claims performance boosts of 7 per cent over the competition in terms of games played in Full HD resolution, but these should be independently tested.
Good news is, the new AMD processors will run on existing motherboards that support its previous generation of processors, so those in the market today will work.